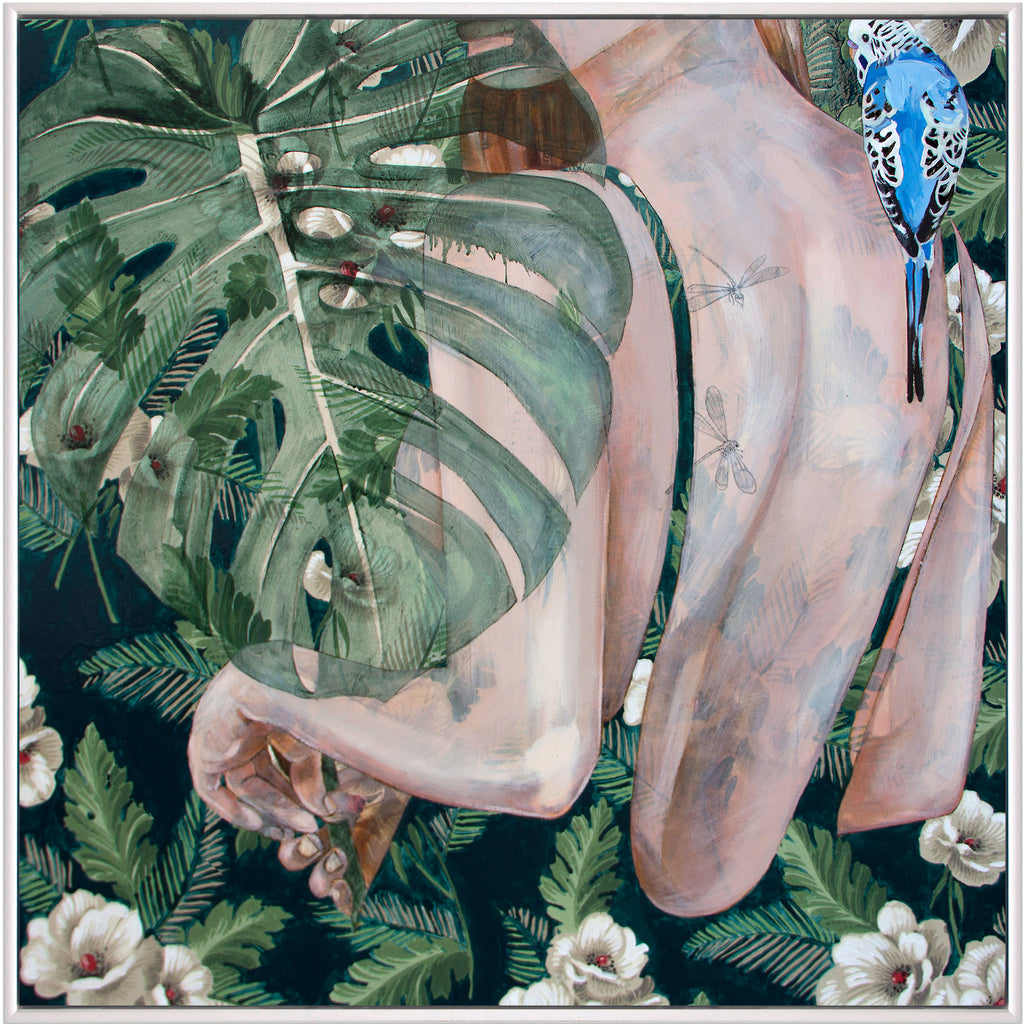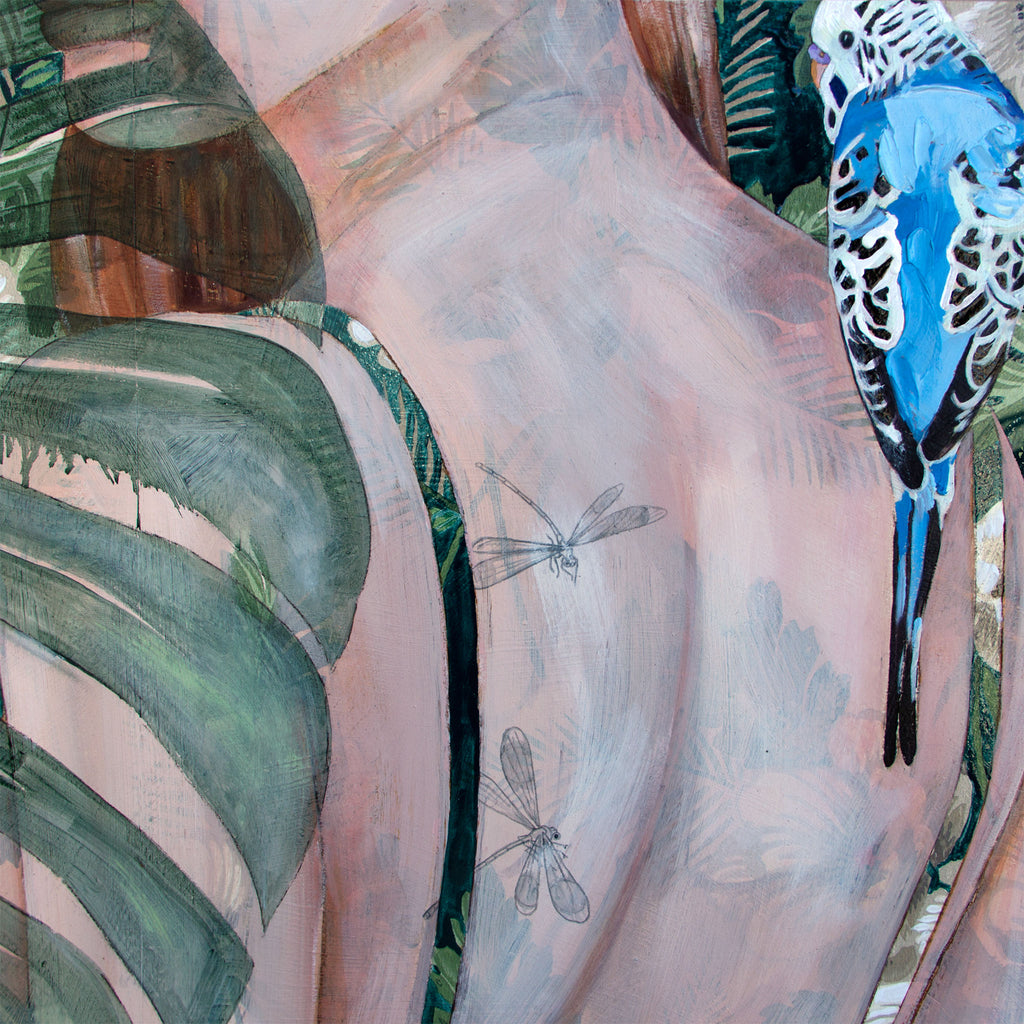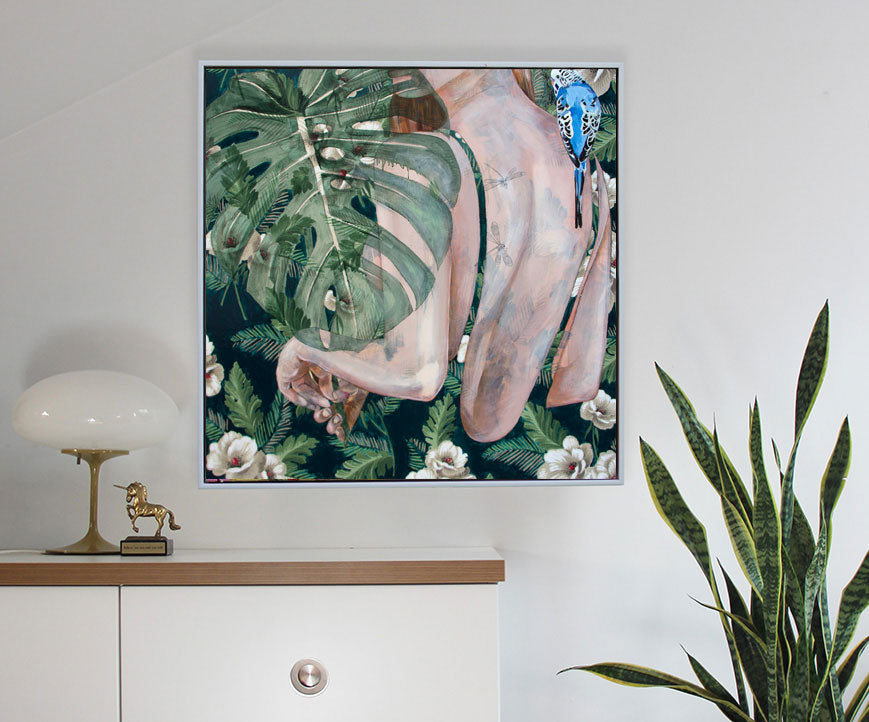 $1,685.00
$0.00
Too Deliciosa - Framed Original - 78cm x 78cm
Growing up in the 70's and 80's, my mum was big on indoor plants. Every week she'd carry every plant into the shower and give it a drenching. It seemed like a lot of work for A Look, but the woman has energy on tap. She was also an early adopter of couscous... in 1985 a continent of Africans and Margie Watts were deadset into it.   

The Monstera Deliciosa is now described as a Vintage Plant which cracks me up. Being of a certain vintage myself, I remember neighbourhood kids eating its fruit, which tastes like something between a banana and pineapple. Too Deliciosa!

Layered oils over vintage wallpaper on timber panel. This original painting is part of Jessica's signature series "Wallflowers". 
Dimensions: 78cm x 78cm framed in crisp white timber and signed by the artist.