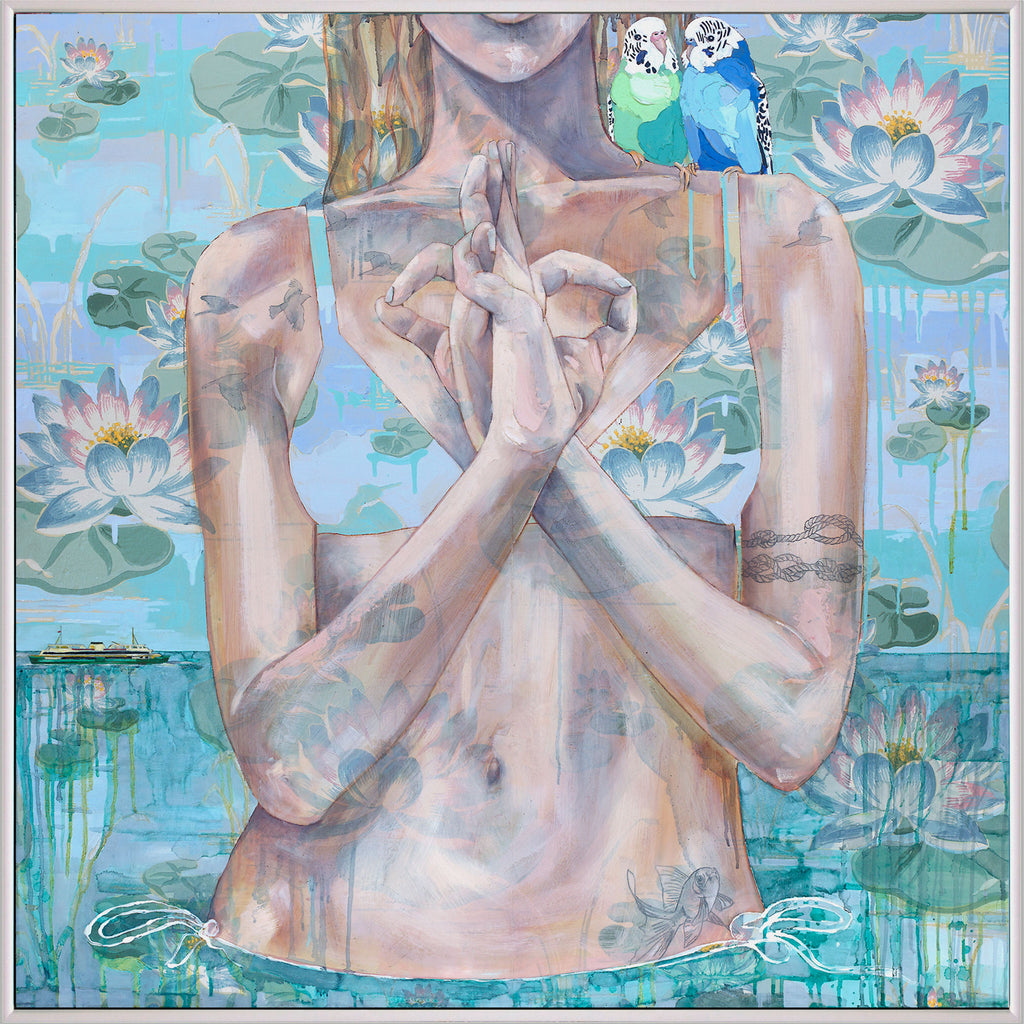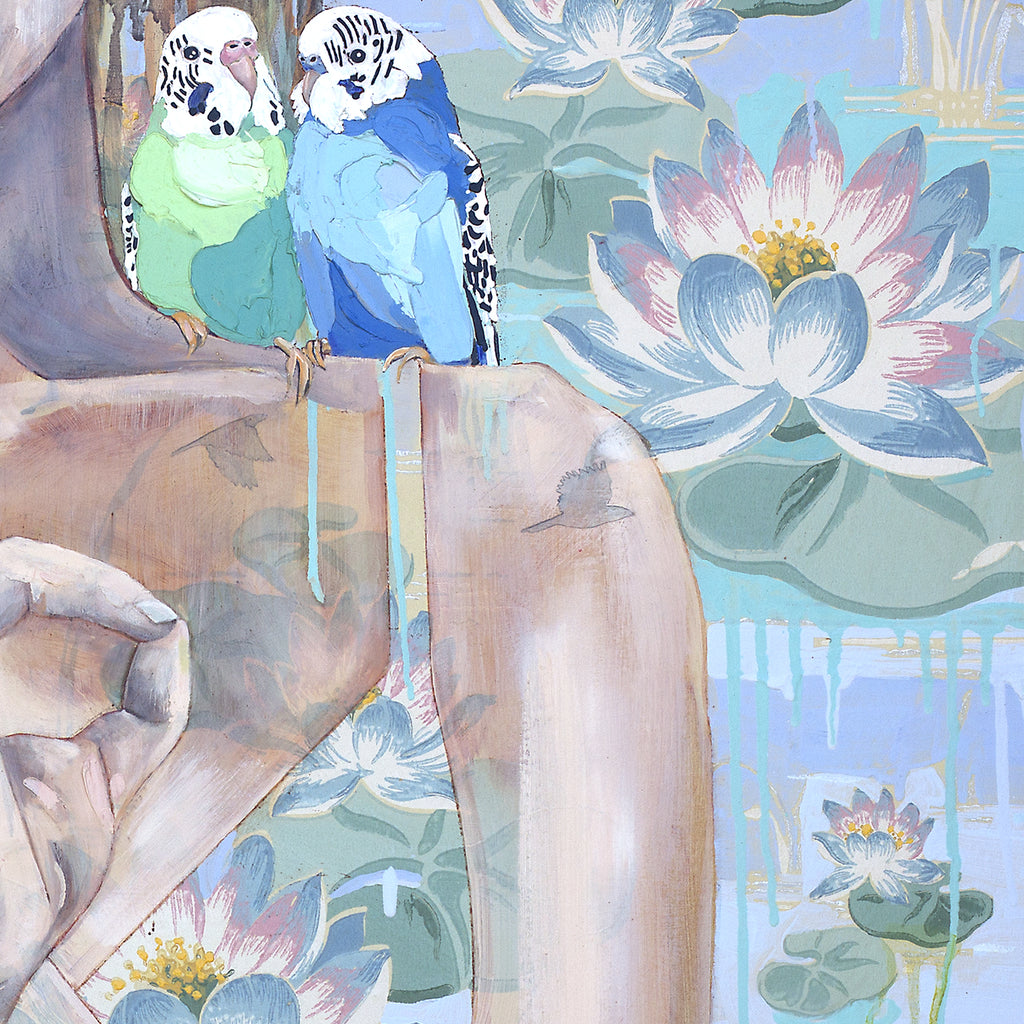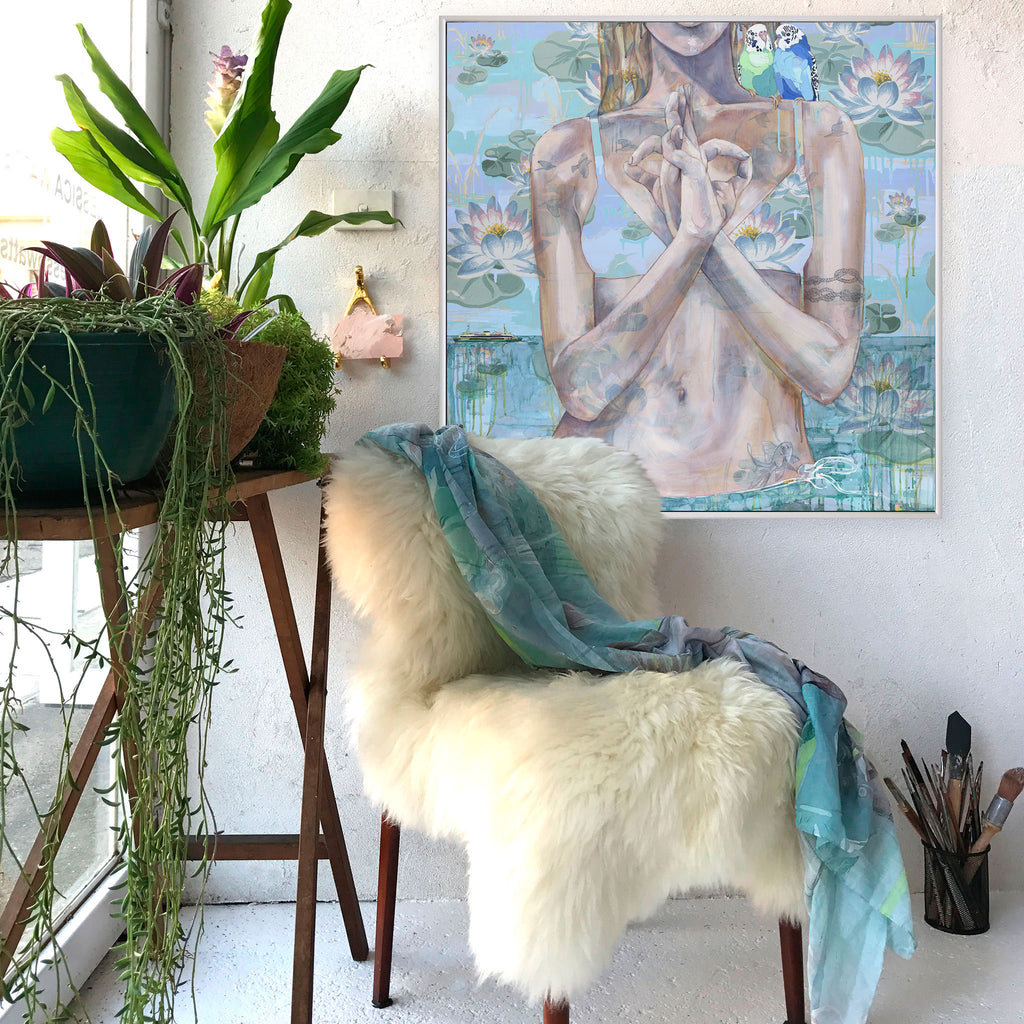 $2,363.00
$0.00
Courageous Heart - Framed Original - 93cmx93cm
Although I'm not much of a yogi, I have always loved the iconography of the mudras. This gesture is the Courageous Heart and it represents speaking your truth and serving from the heart.
Soft drippy muted pastel hued oils over vintage wallpaper on panel. This original painting is part of Jessica's signature series "Wallflowers". 
Dimensions: 93cm x 93cm framed in crisp white timber and signed by the artist.