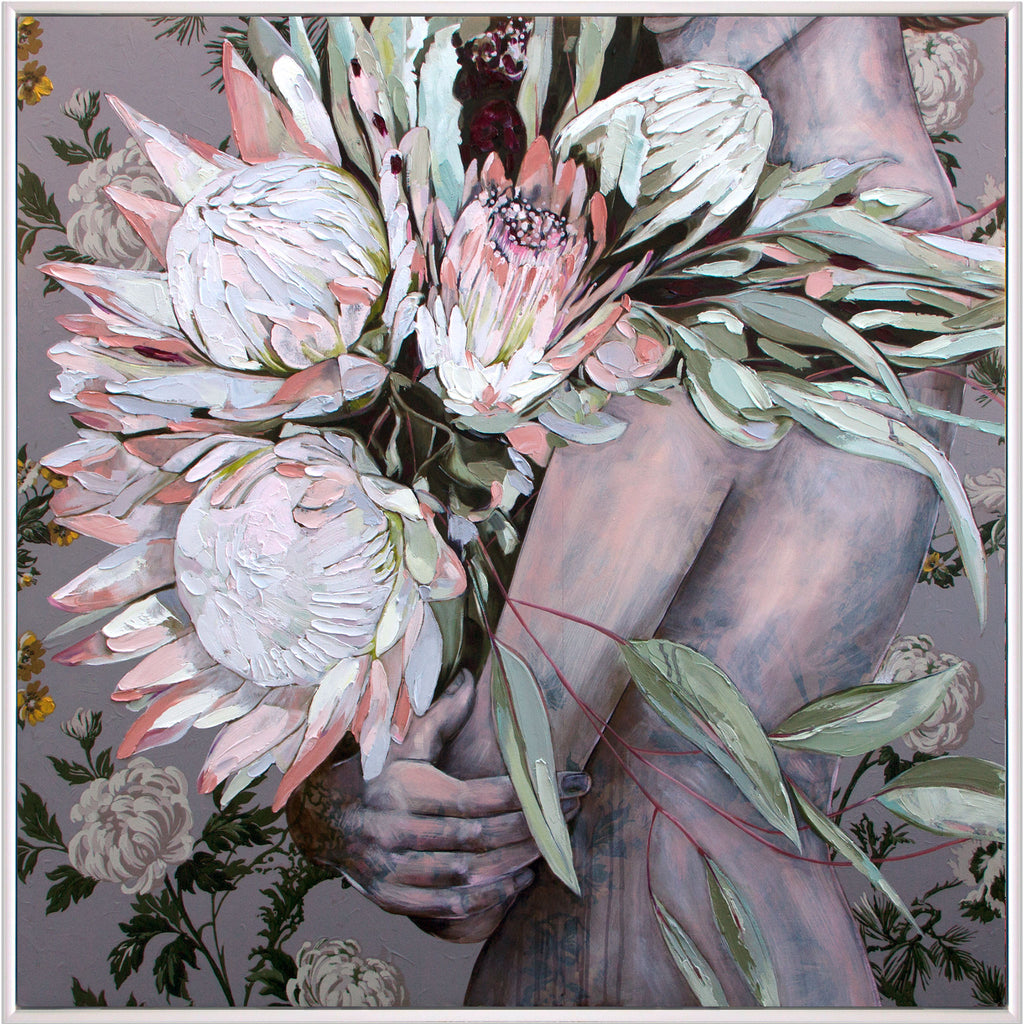 $2,160.00
$0.00
King Sugarbush and His Queen - Framed Original - 93cmx93cm
The King Protea - also known as Sugarbush - belongs to one of the oldest families of flowers on earth, dating all the way back to Gondwana. 
King Sugarbush and his Queen is a part of Jessica's ongoing series of work "Wallflower", which takes its inspiration from beautiful vintage wallpaper from the 40's and 50's. The series is an exploration into beauty and the nature of feminine identity: in particular, how appearances relate to the inner self.
Dimensions: 93cm x 93cm framed in crisp white timber and signed by the artist.