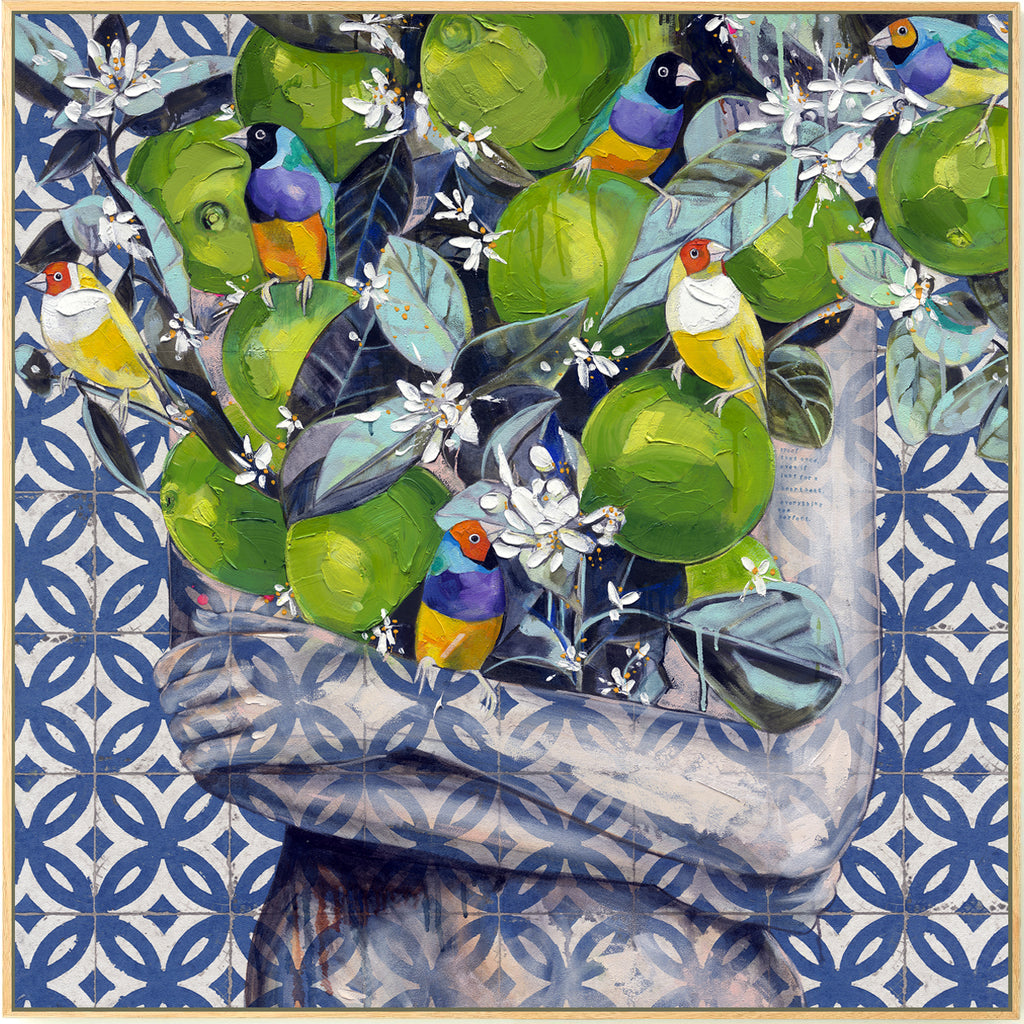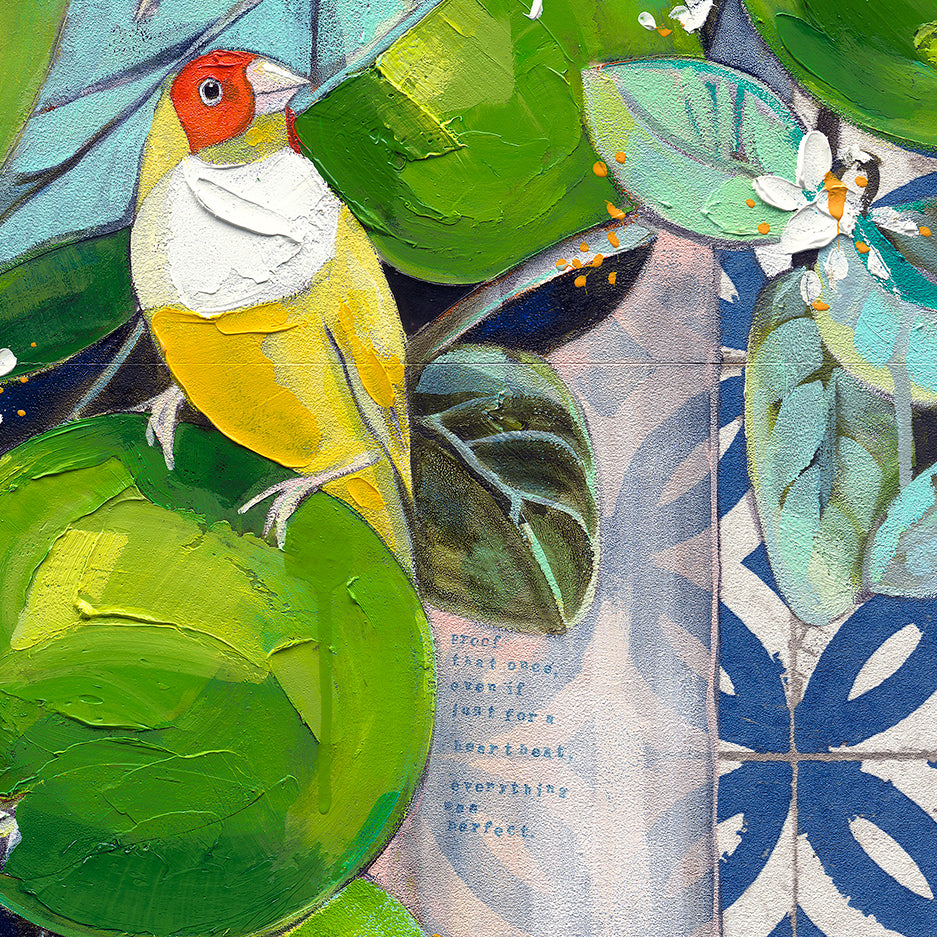 $2,831.00
$0.00
Perfect Proof - Framed Original - 98cmx98cm
"Proof that, even if just for a heartbeat, everything was perfect" —Jodi Picault
 
Currently on show at Sydney Road Gallery "Perfect Proof" is the place where joy and nostalgia collide. Featuring thickly textured flowering limes peppered with cheeky rainbow finches, in delicious buttery gestural oils over mediterranean tile wallpaper on timber panel. This original painting is part of Jessica's signature series "Wallflowers".
Dimensions: 95cm x 95cm framed in Victorian Ash Hardwood and signed by the artist. This painting price includes domestic packing/shipping.