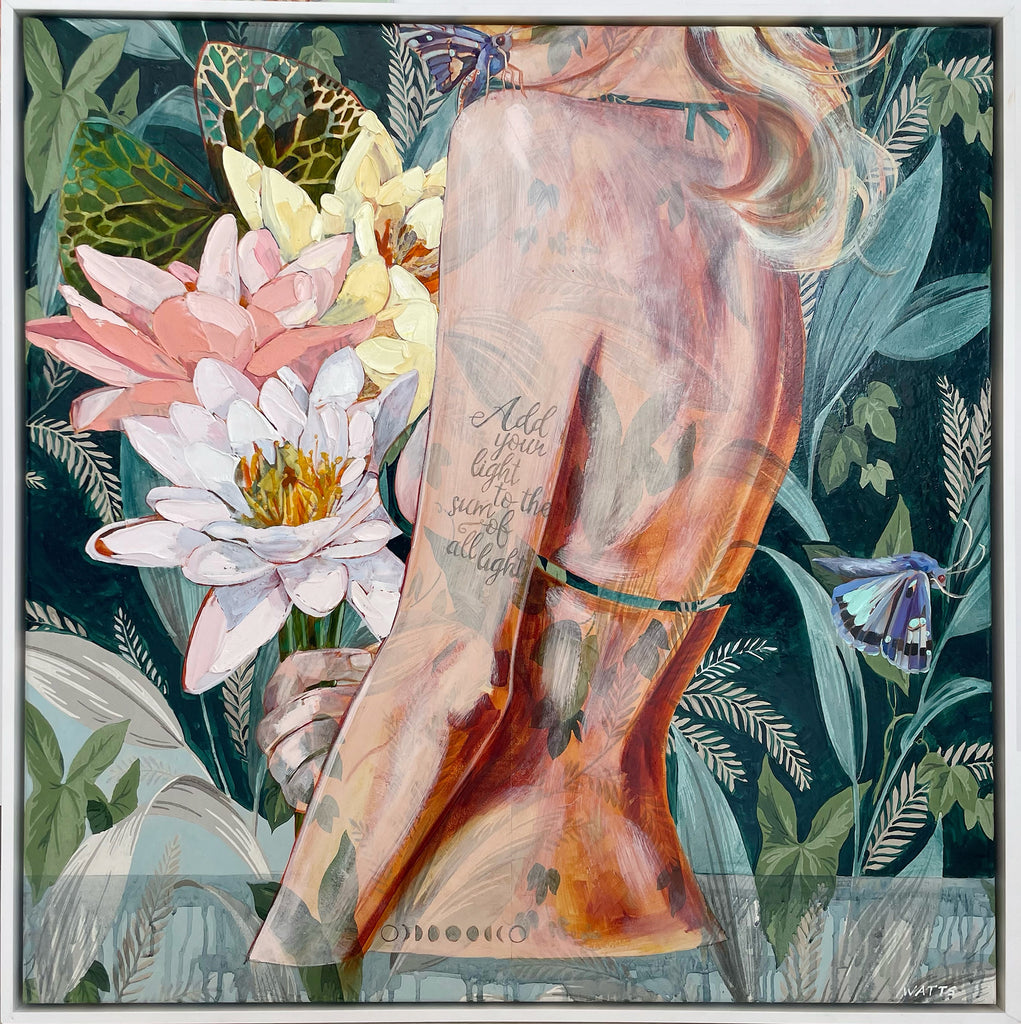 $2,363.00
$0.00
The Light Within - Framed Original - 80cm x 80cm
We are all interconnected.
"Add Your Light To The Sum of All Light." — Tolstoy

Using luscious dimensional layers of charvin oil paint over patterned vintage wall paper and deep ocean green enamel, this original painting is framed in a crisp white timber float frame and ready to hang.
There's no need to miss out on the painting you love! 
I am now able to offer flexible payment options when you purchase an original artwork. My Payment Plans work just like a traditional Lay By or Lay Away. Nominate to pay for your artwork in monthly instalments, or contact me about setting up a custom Payment Plan that works for you. For more information click here.