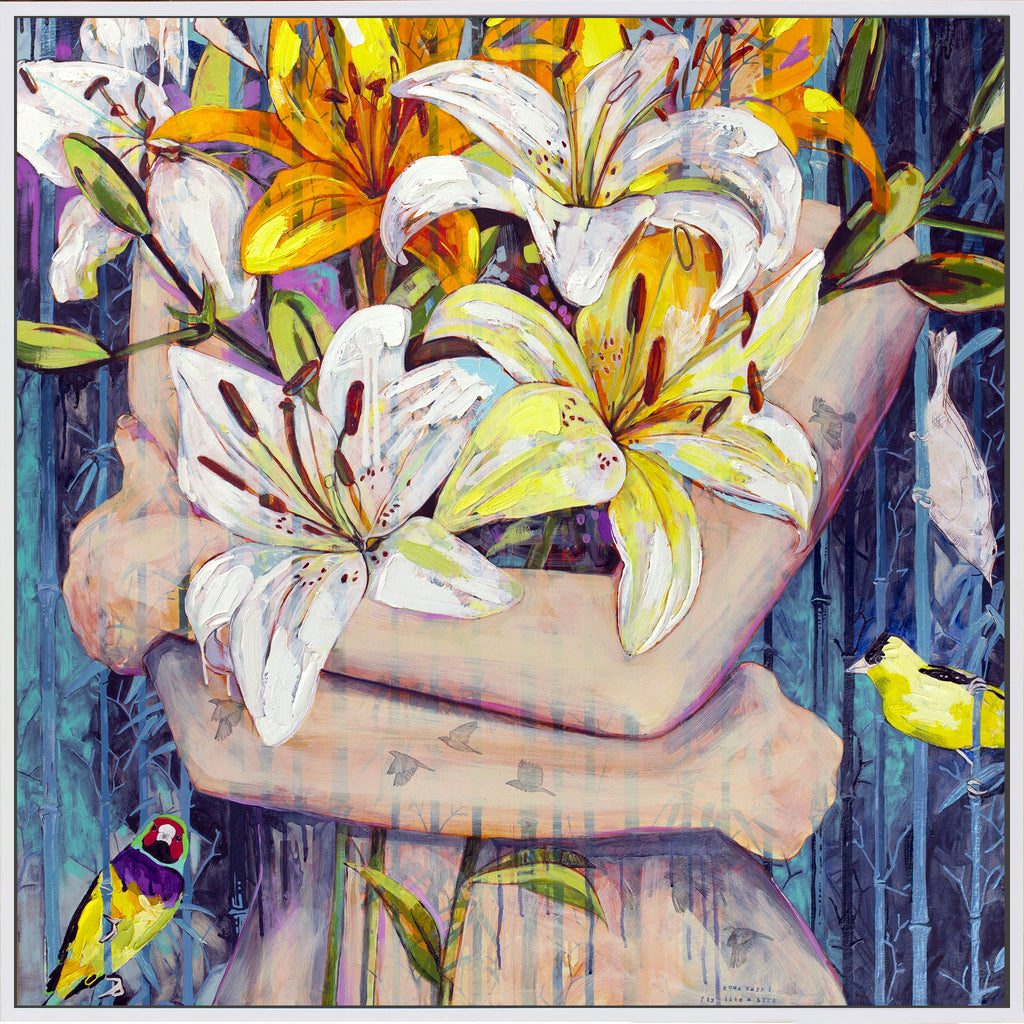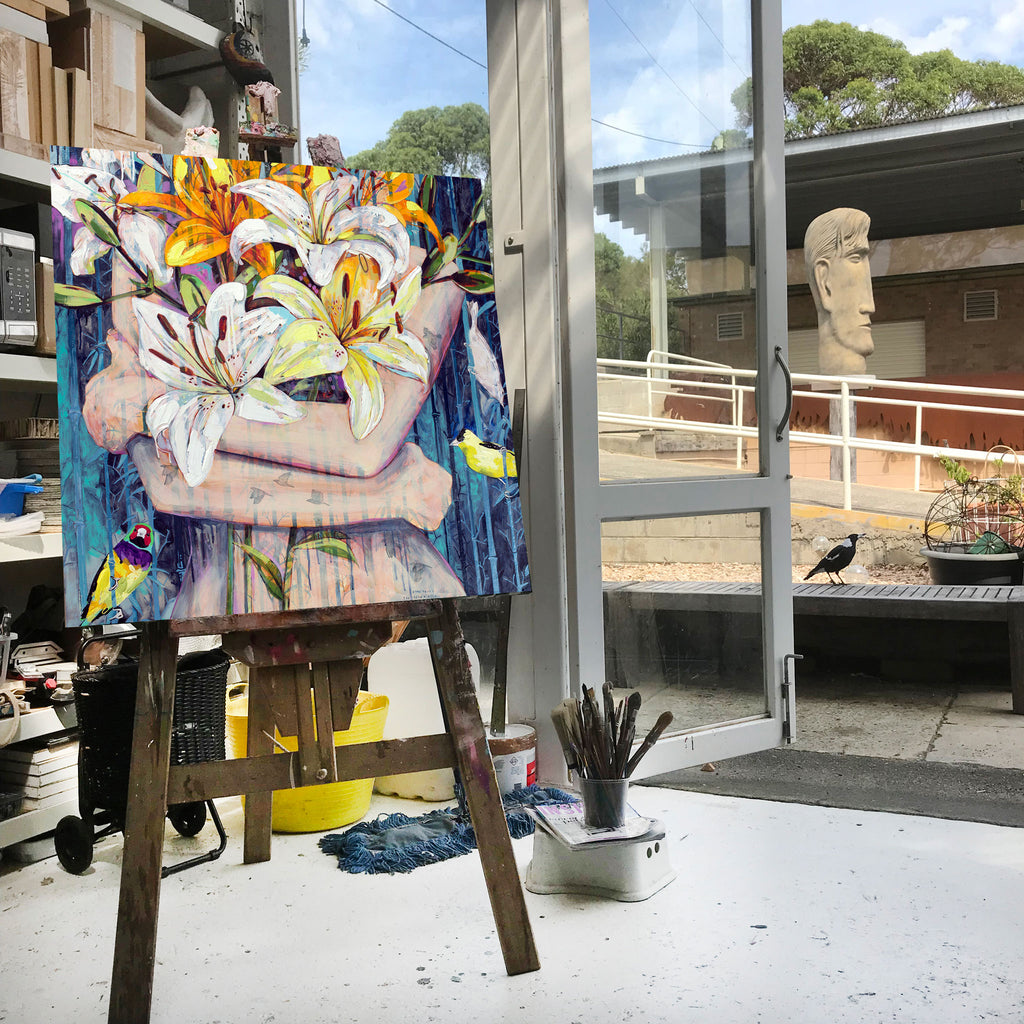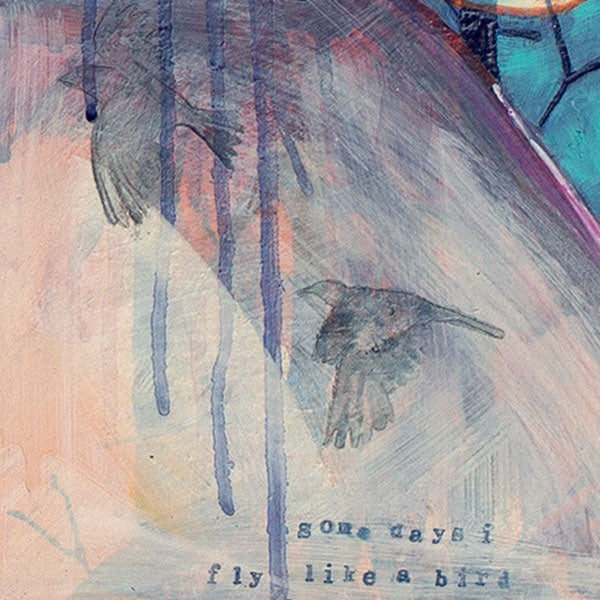 $2,363.00
$0.00
Three Hours To Sunrise - Framed Original - 93cmx93cm
"You can never replace anyone because everyone is made up of such beautiful specific details." — Celine, "Before Sunrise"

Three Hours to Sunrise features thickly textured lilies in buttery oils with little finches playing amongst the bamboo. Painted over 1950's vintage botanical wallpaper on timber panel. This original painting is part of Jessica's signature series "Wallflowers".
Dimensions: 93cm x 93cm framed in crisp white timber and signed by the artist. This painting price includes handling/shipping.