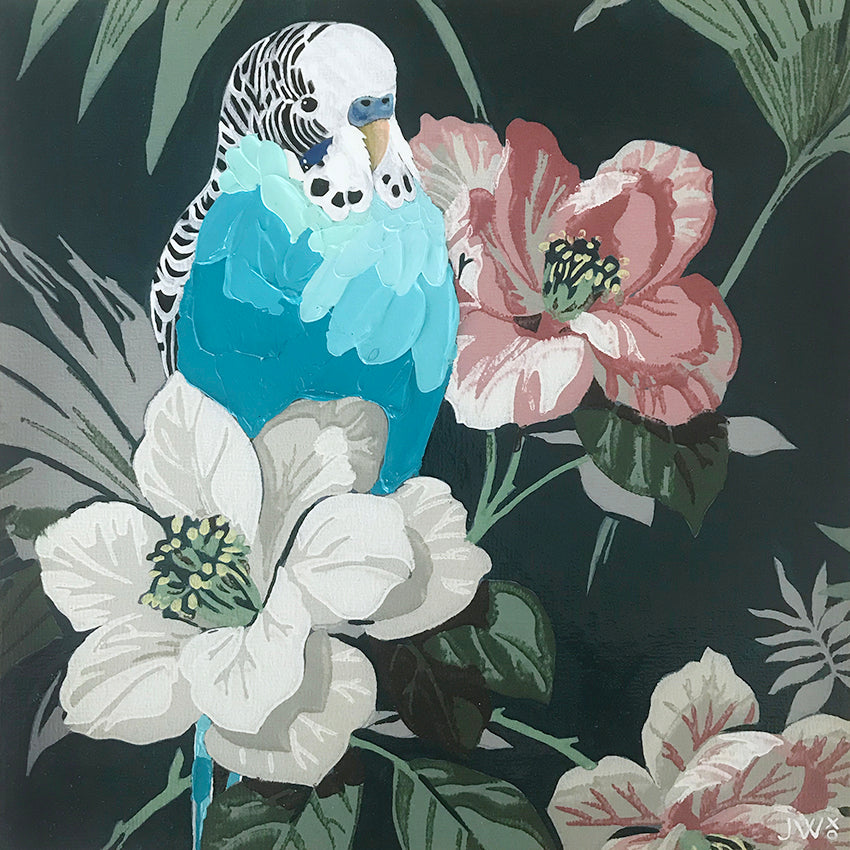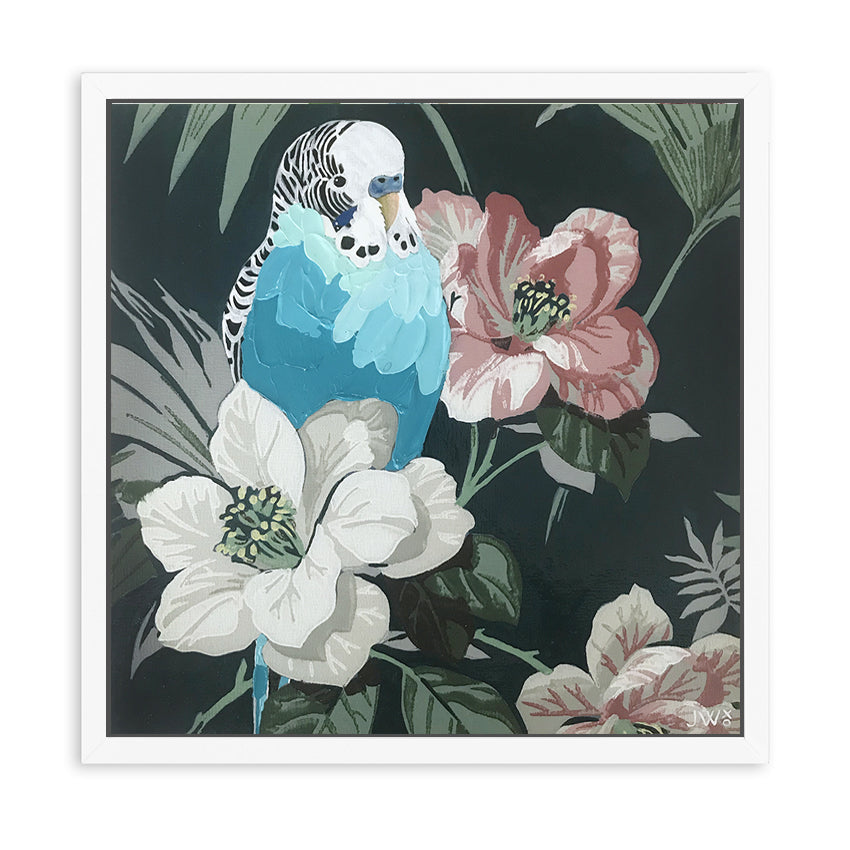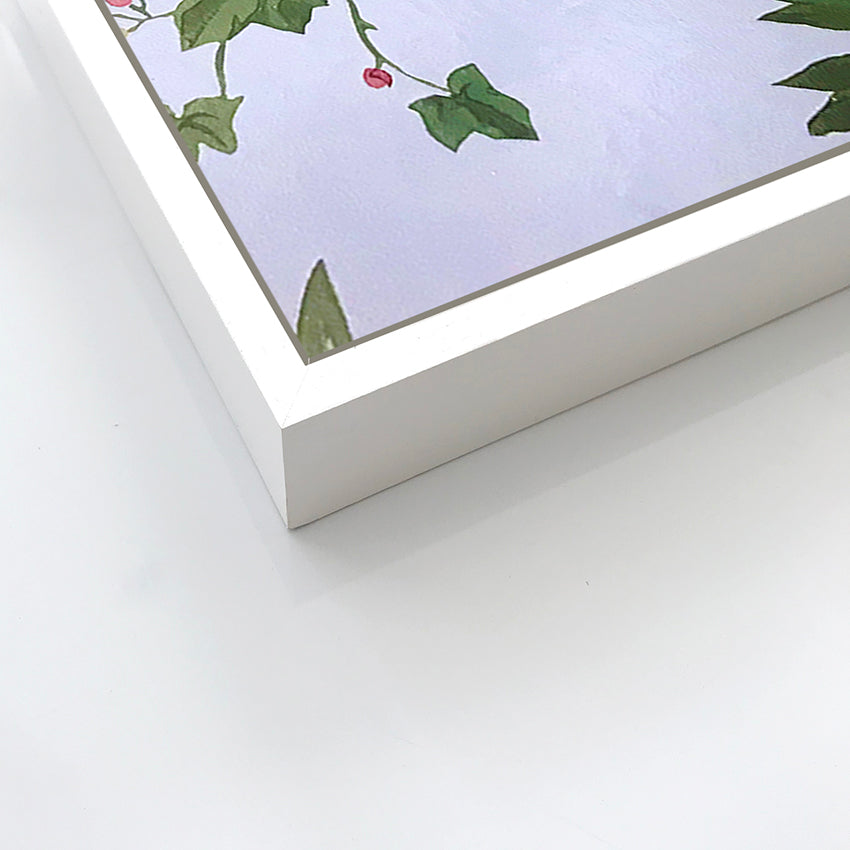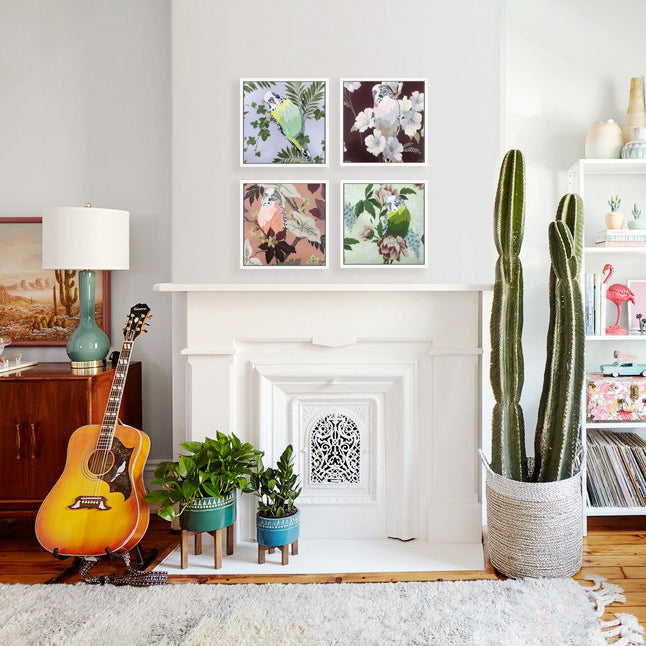 $502.00
$0.00
Wild Boy Ricardo - Framed Original - 30cm x 30cm
This is Ricardo. He has a long history of petty theft, but he's very good company.
Wild Boys are the kingpins of their own backyard. Luscious dimensional layers of charvin oil paint over vintage wallpaper on timber panel, framed in crisp white timber, ready to hang.

Colours can vary on different monitors. Please contact me if you would like more visual information about this painting.
*NB: Alejandro will be framed upon purchase. Please allow 2 weeks. Photos are indicative of how fresh he will be when he is ready to hang.
Shipping: $25 AUD within Australia / $35 AUD Worldwide