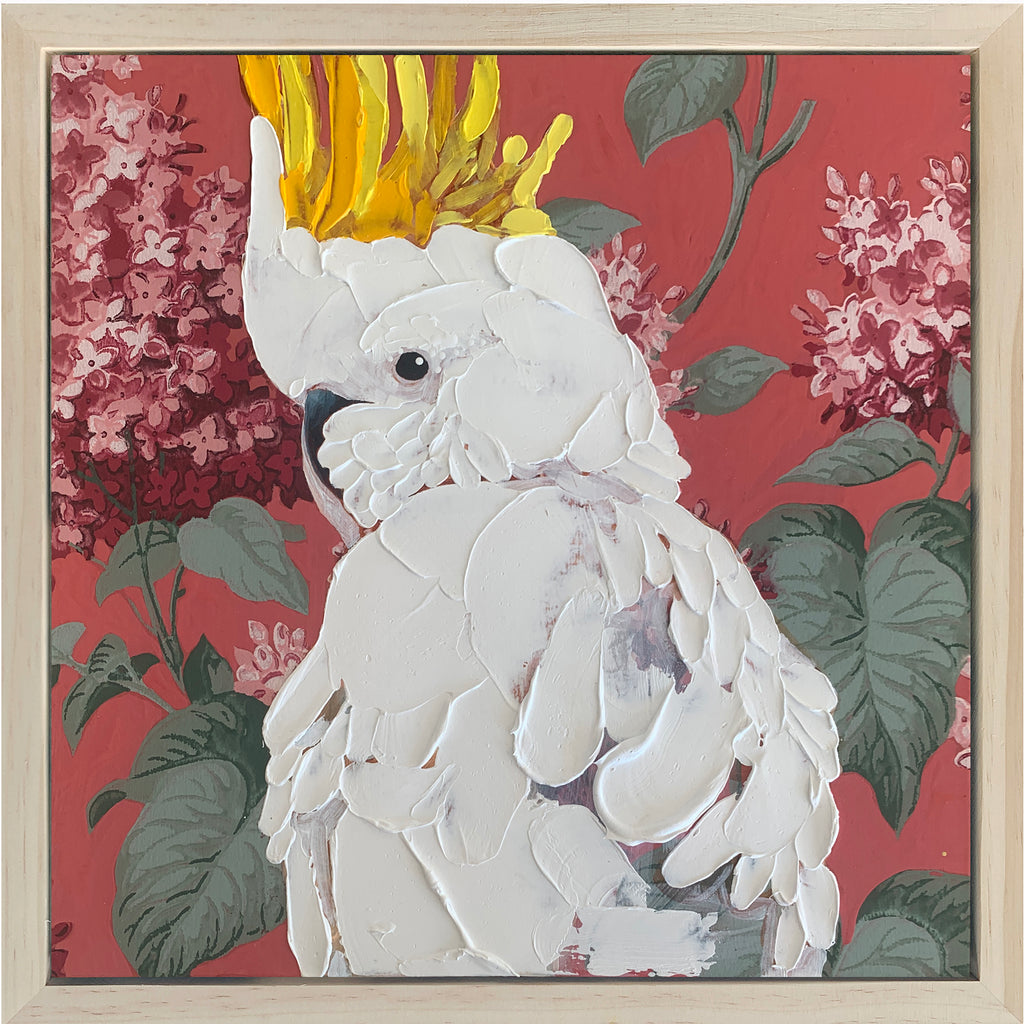 $502.00
$0.00
Wild Boy Barbara - Framed Original - 30cm x 30cm
This is Barbara. She also goes by Barbie. Don't let that coy look fool you - Barb is well known for her disorderly conduct.
Wild Boys are the kingpins of their own backyard. Luscious dimensional layers of charvin oil paint over vintage wallpaper on timber panel, framed in lovely thick edge timber, ready to hang.

Colours can vary on different monitors. Please contact me if you would like more visual information about this painting.
Shipping: $25 AUD within Australia / $35 AUD Worldwide