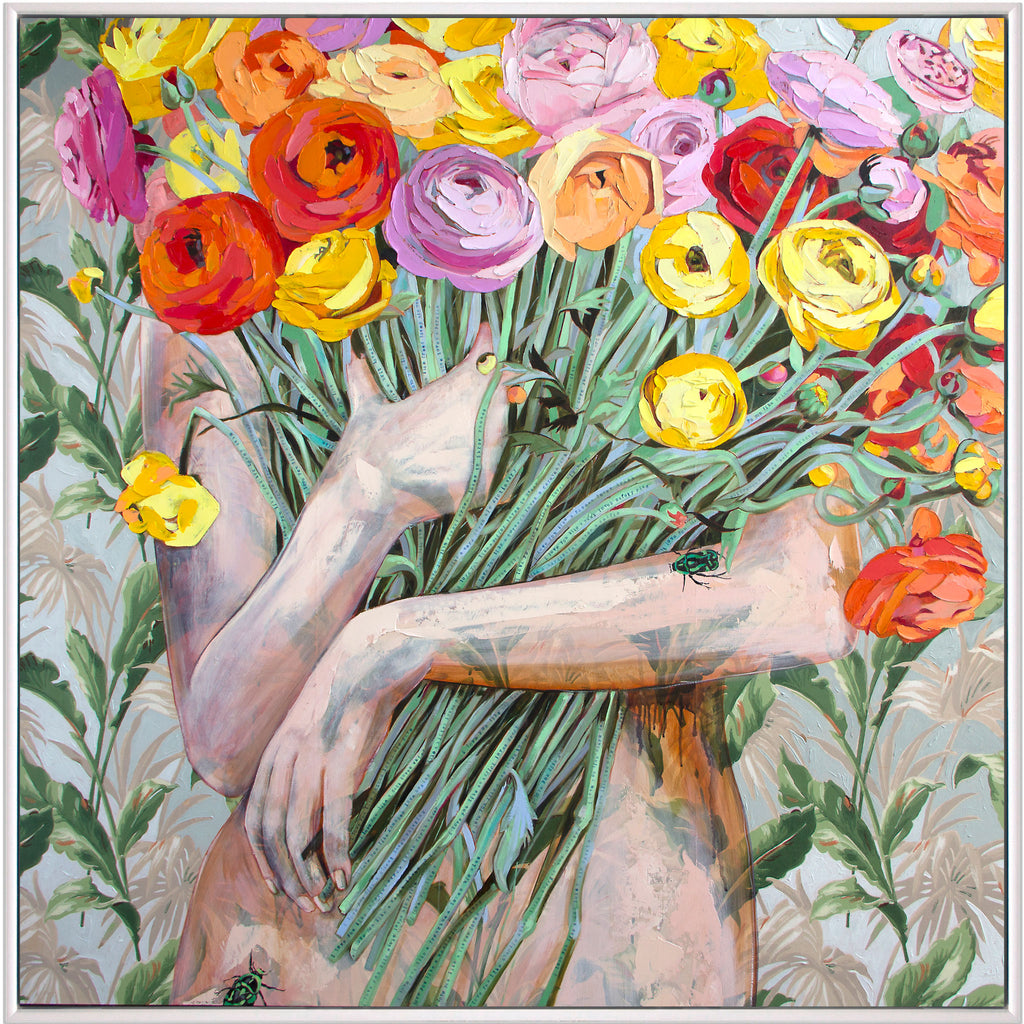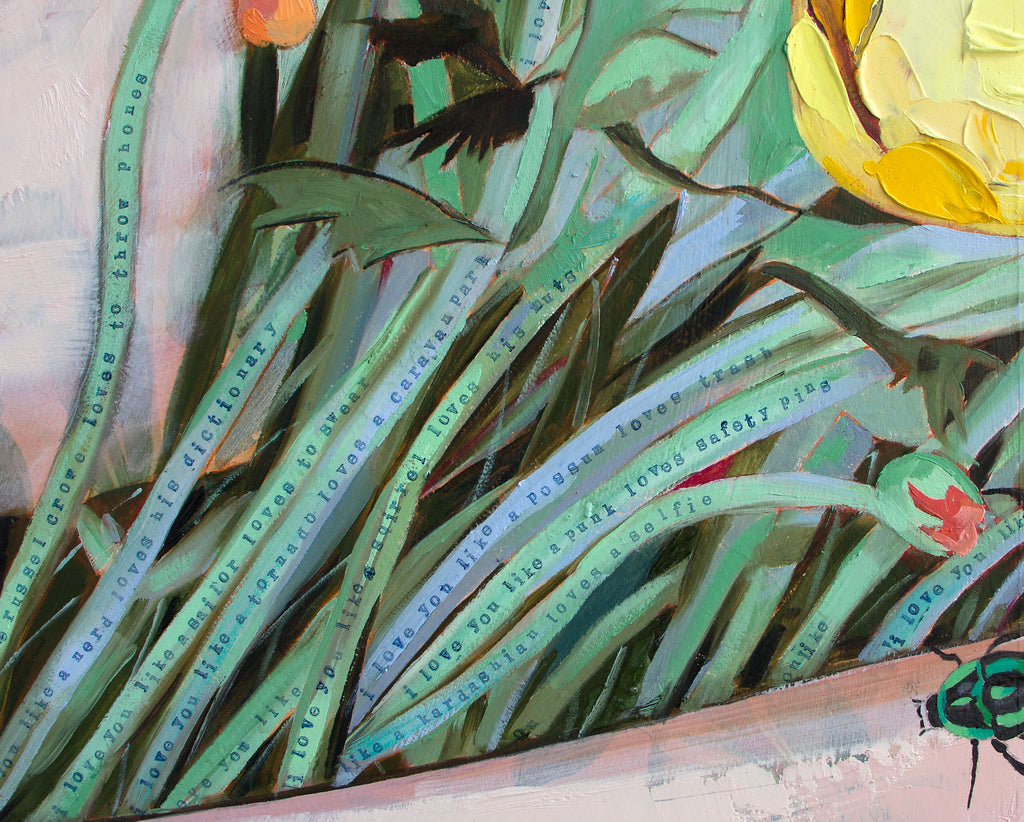 $3,242.00
$0.00
I Love You Like ... - Framed Original - 123cm x 123cm
"I really like you, Midori. A lot"
"How much is a lot?"
"Like a spring bear," I said.
"A spring bear?" Midori looked up again. "What's that all about? A spring bear."
"You're walking through a field all by yourself one day in spring, and this sweet little bear cub with velvet fur and shiny little eyes comes walking along. And he says to you, "Hi, there, little lady. Want to tumble with me?" So you and the bear cub spend the whole day in each other's arms, tumbling down this clover-covered hill. Nice, huh?"
"Yeah. Really nice."
"That's how much I like you."
— Haruki Murakami, Norwegian Wood

Creamy bright ranunculus with cheeky text up the stems, over textured vintage wallpaper on panel. This original painting is part of Jessica's signature series "Wallflowers". 
Dimensions: 123cm x 123cm framed in crisp white timber and signed by the artist.