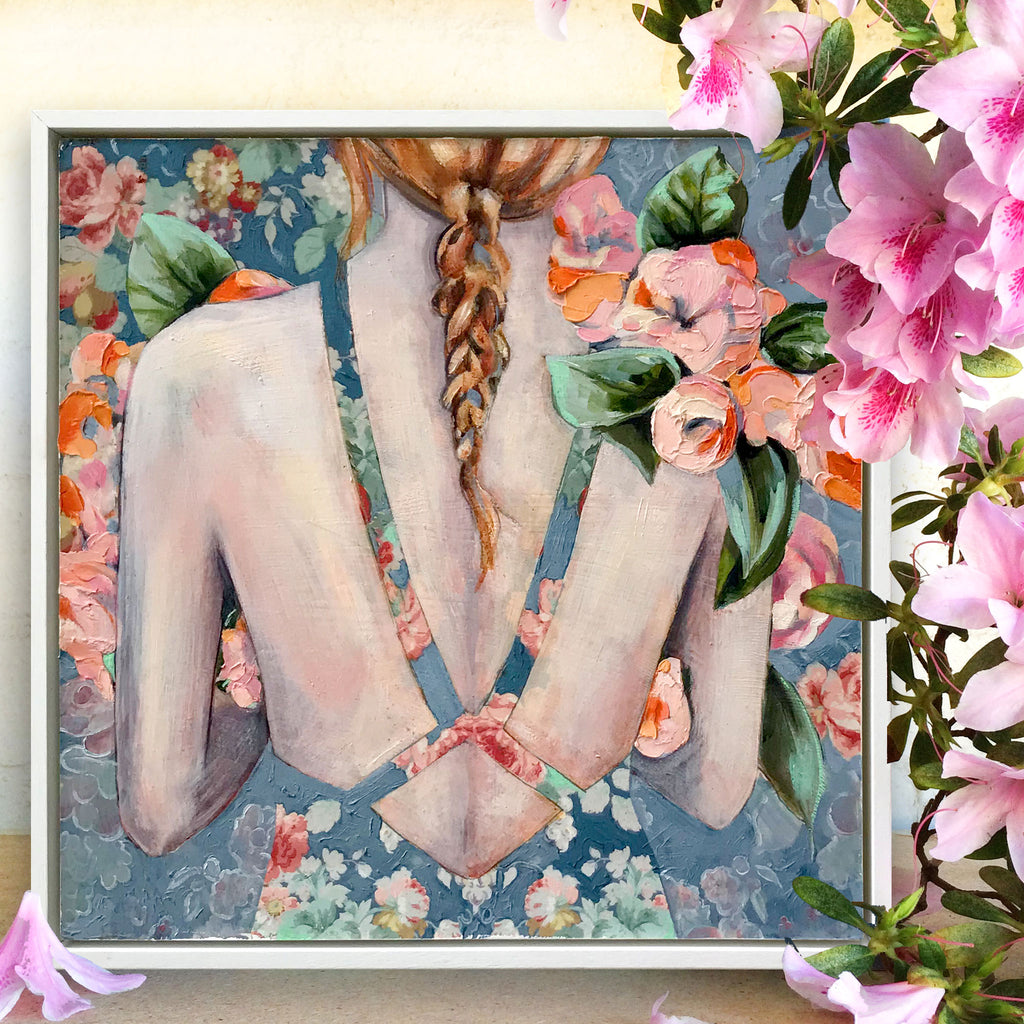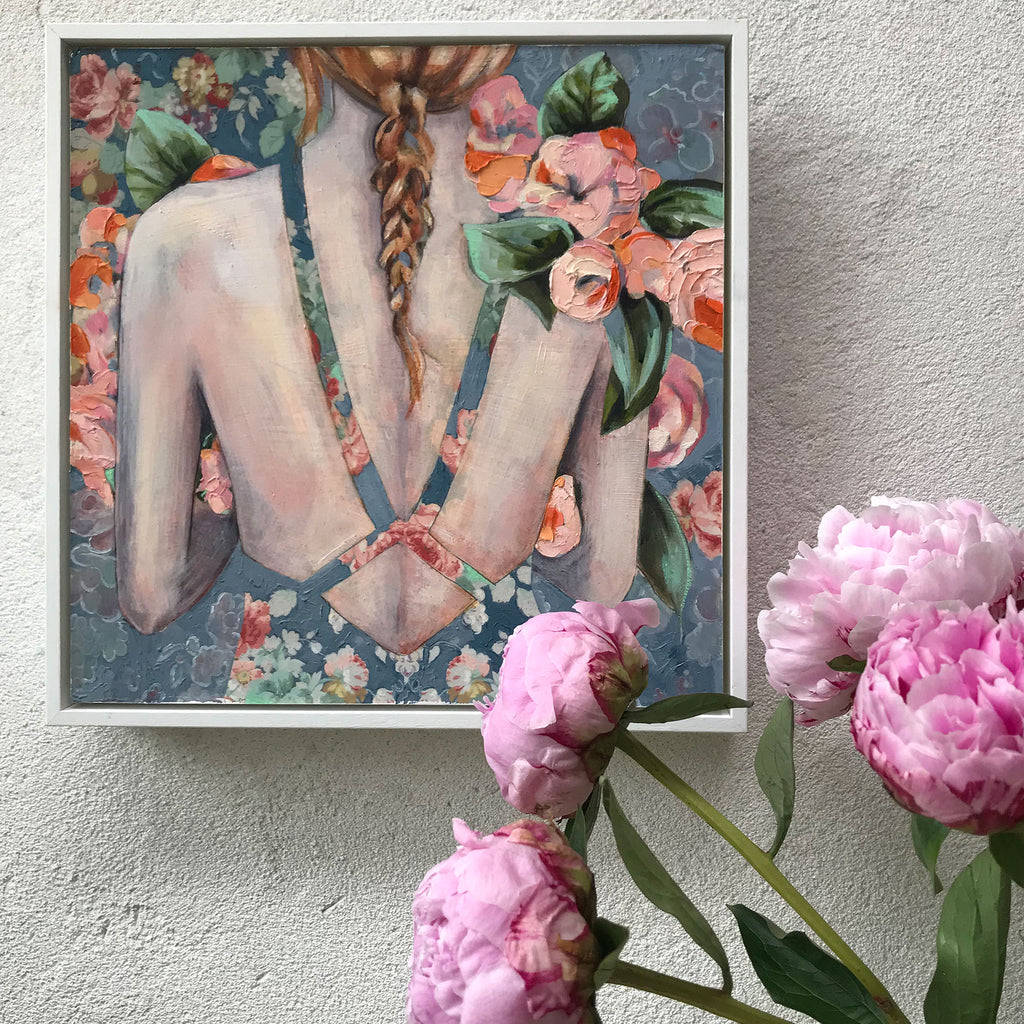 $341.00
$0.00
Perennials - Framed Original - 33cmx33cm
When I named this painting "Perennials" I never imagined how perfectly she'd live up to her name. Painted in 2016, and exhibited in 3 shows, she has indeed been an enduring beauty. 
I've enjoyed her for a few seasons on my studio wall and this is the first time she's appeared on my website.
A well-traveled girl sometimes gets a little scuffed. Her frame on the top left corner edge is no longer perfectly pristine. It's not apparent when she's hanging - she still knows how to transform a wall - nevertheless, she has been discounted from $600 to $500, in case you choose to reframe her.
Dimensions: 33cm x 33cm framed in crisp-ish white timber and signed by the artist.