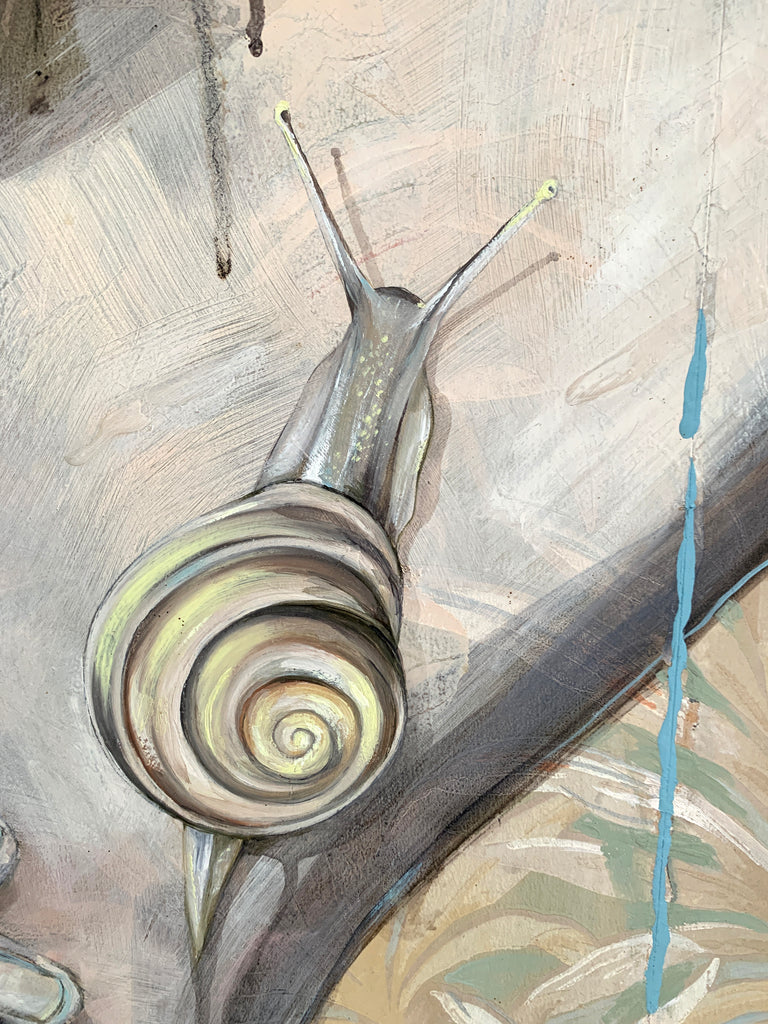 $3,949.00
$0.00
Good Chemistry - Framed Original - 120cm x 120cm
"Good Chemistry" Bountiful and Showy - what's not to love about big pillowy snowball hydrangeas. Heaven is getting your head right in there!

Using luscious layers of charvin oil paint over vintage wallpaper on timber panel, this original painting is part of Jessica's signature series "Wallflowers".

Dimensions: 123cm x 123cm framed in a simple bespoke hand sanded oak timber box frame and signed by the artist. 
Since the painting is oversized (ie won't fit in my car) there will be a small delivery fee within Sydney. Contact me for a quote for delivery anywhere around the world.
Colours can vary on different monitors. Please contact me if you would like more visual information about this painting.