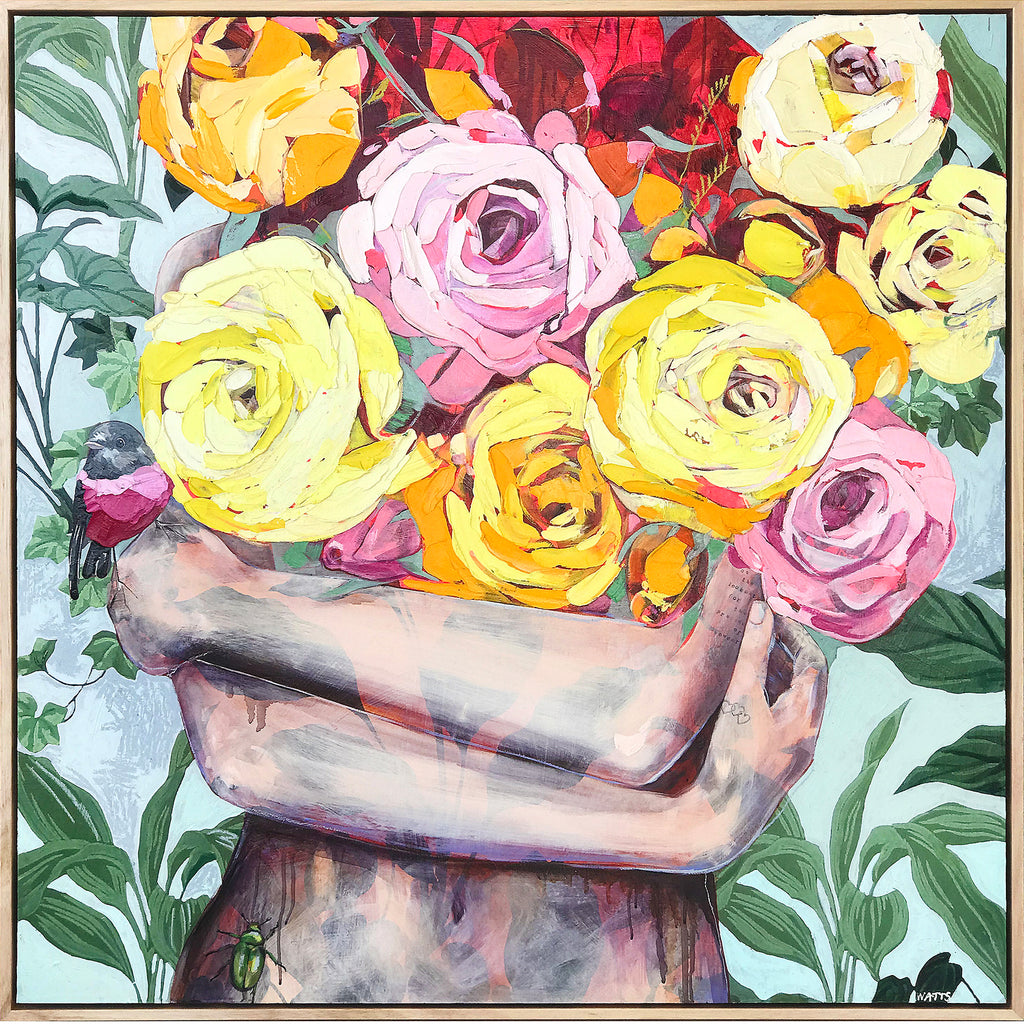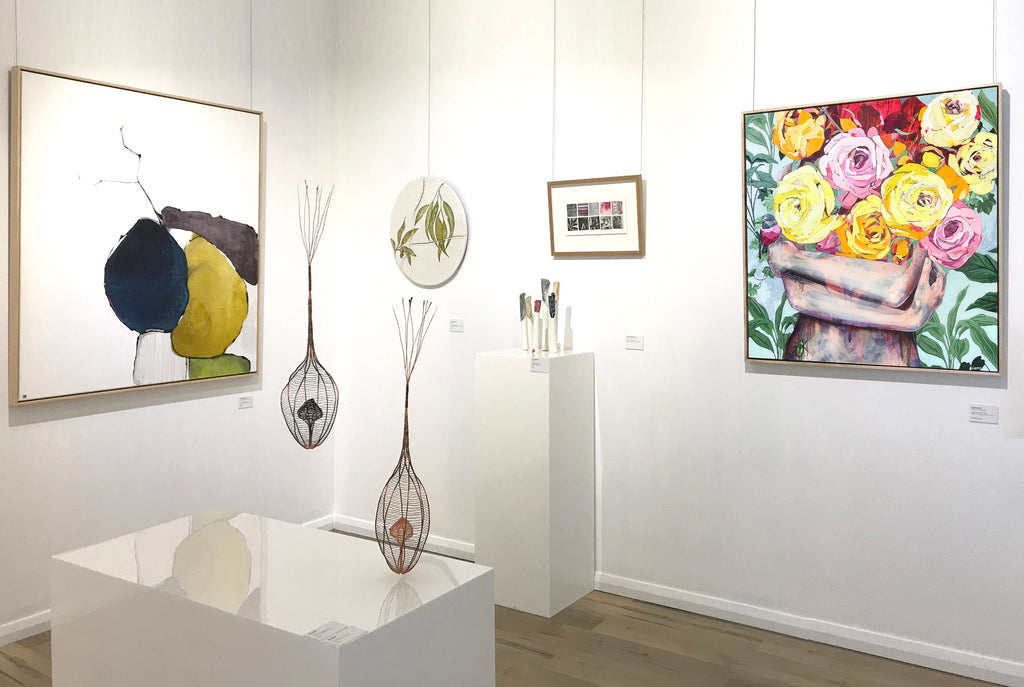 $2,646.00
$0.00
Surrender To Happiness - Framed Original - 93cmx93cm
Surrender To Happiness:  Lusciously thick almost-lickable layers of bright charvin oil paint over botanic vintage wallpaper on timber panel. This lovely lady is accessorising with a green beetle, a pink robin and a darling little tattoo: "Always on the lookout for the presence of wonder". This original painting is part of Jessica's signature series "Wallflowers".
Dimensions: 93cm x 93cm framed in pale Victorian Ash timber box frame and signed by the artist. 
Free domestic shipping. Refer to Price List menu for Worldwide shipping charges.
Colours can vary on different monitors. Please contact me if you would like more visual information about this painting.