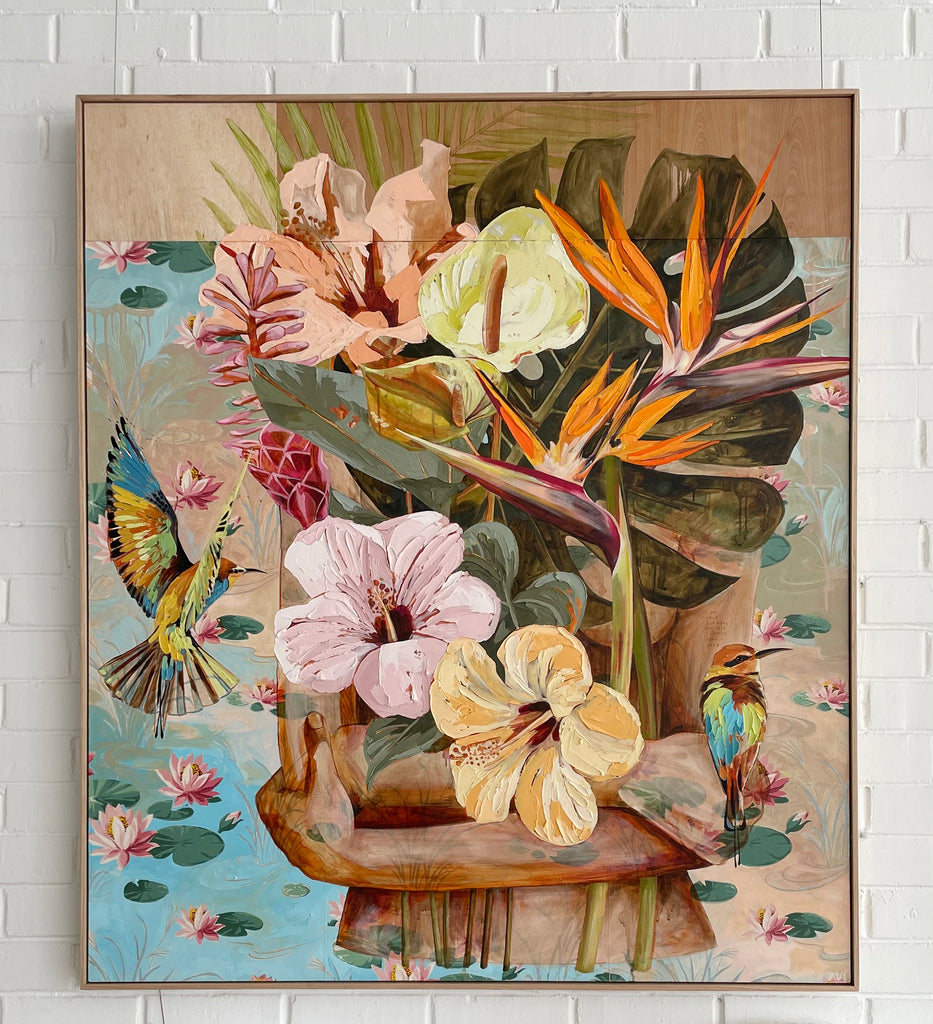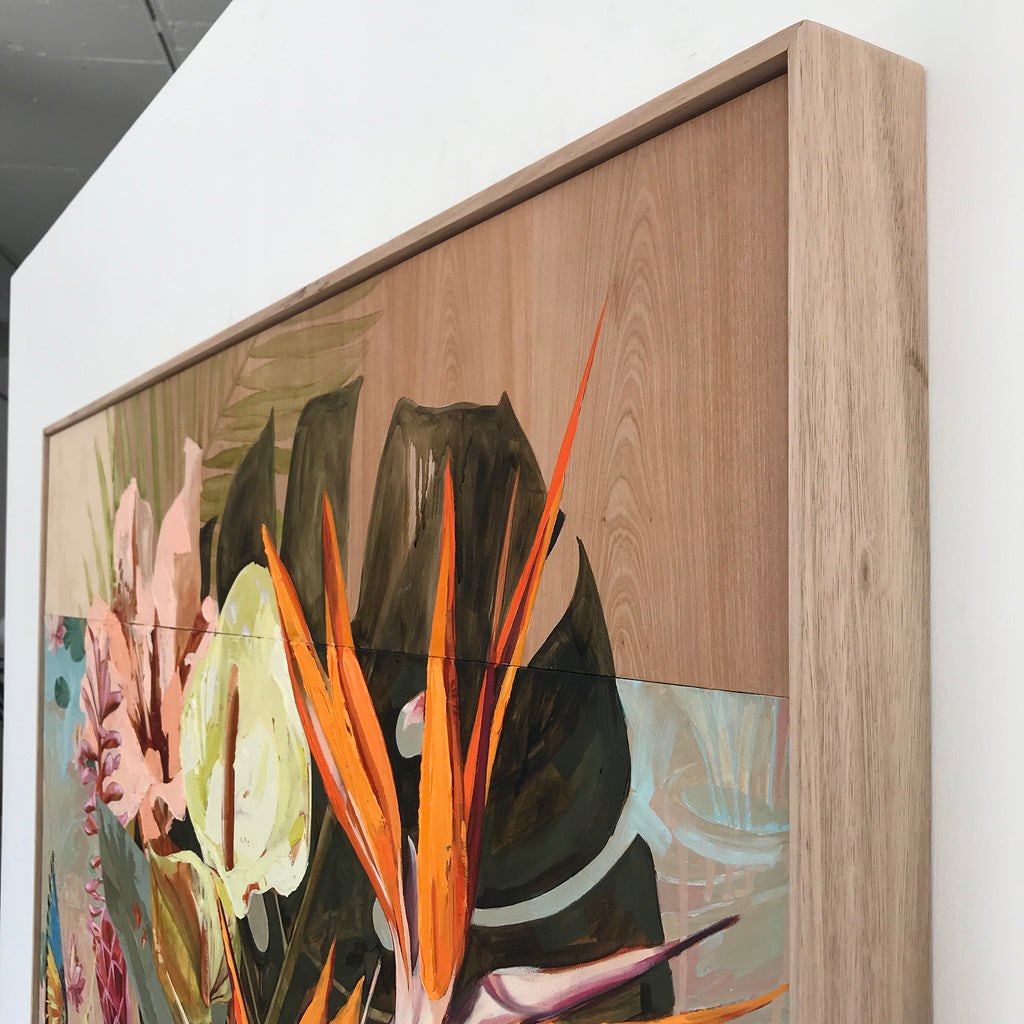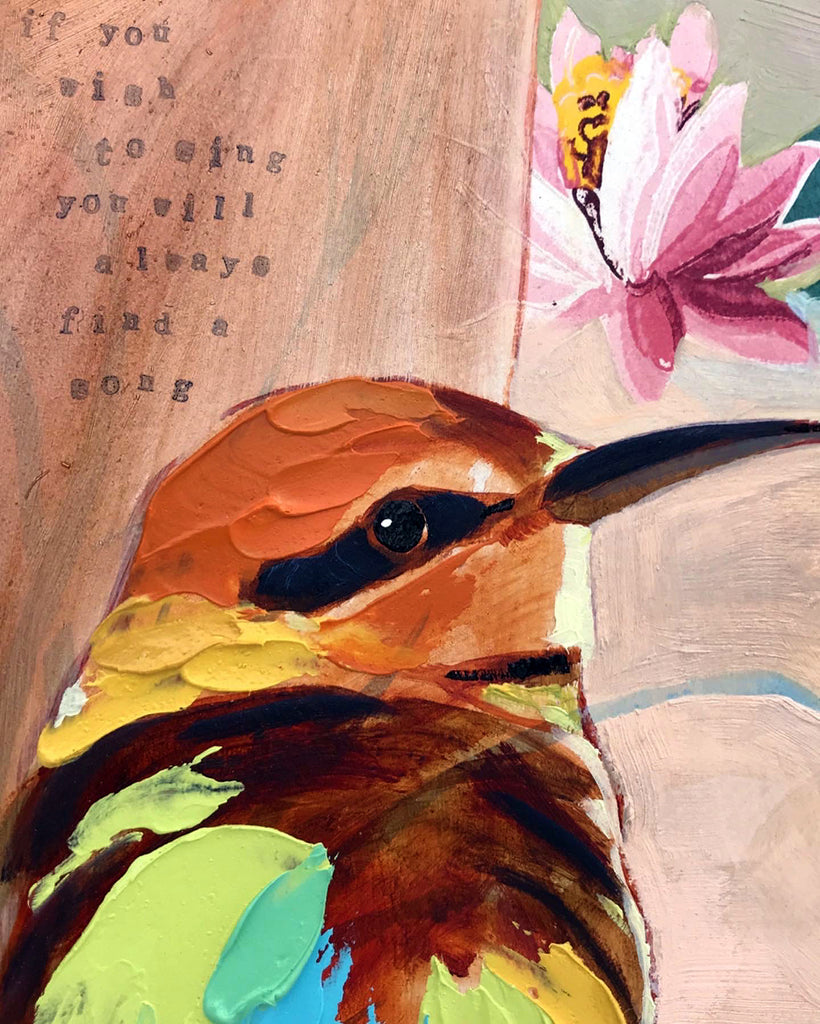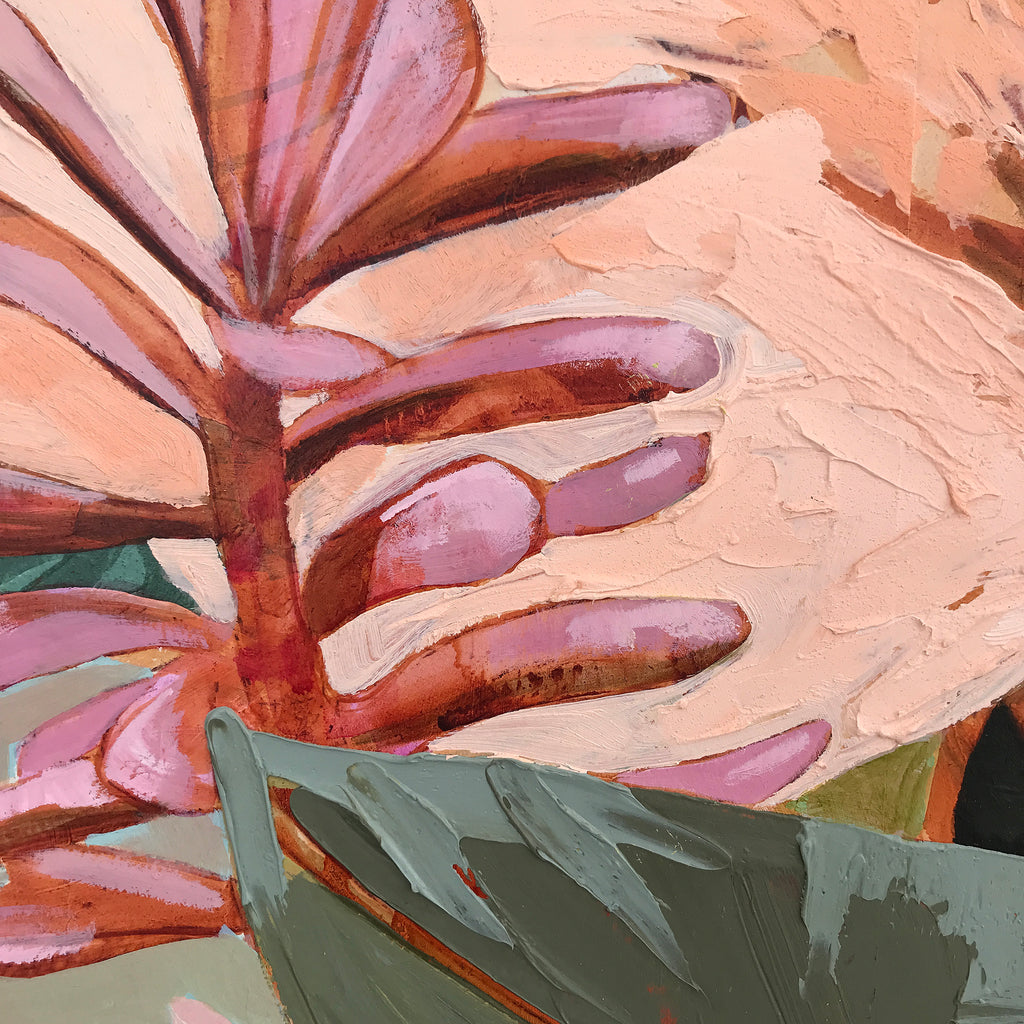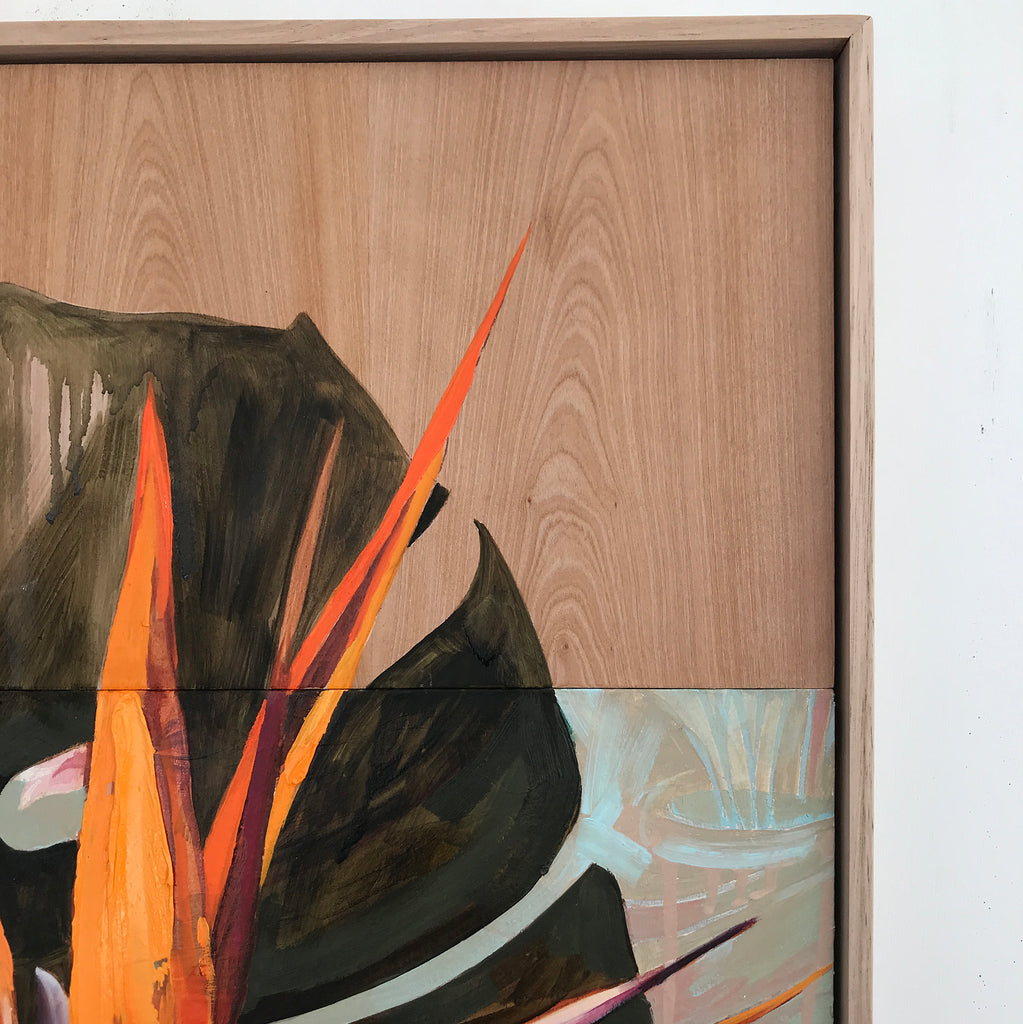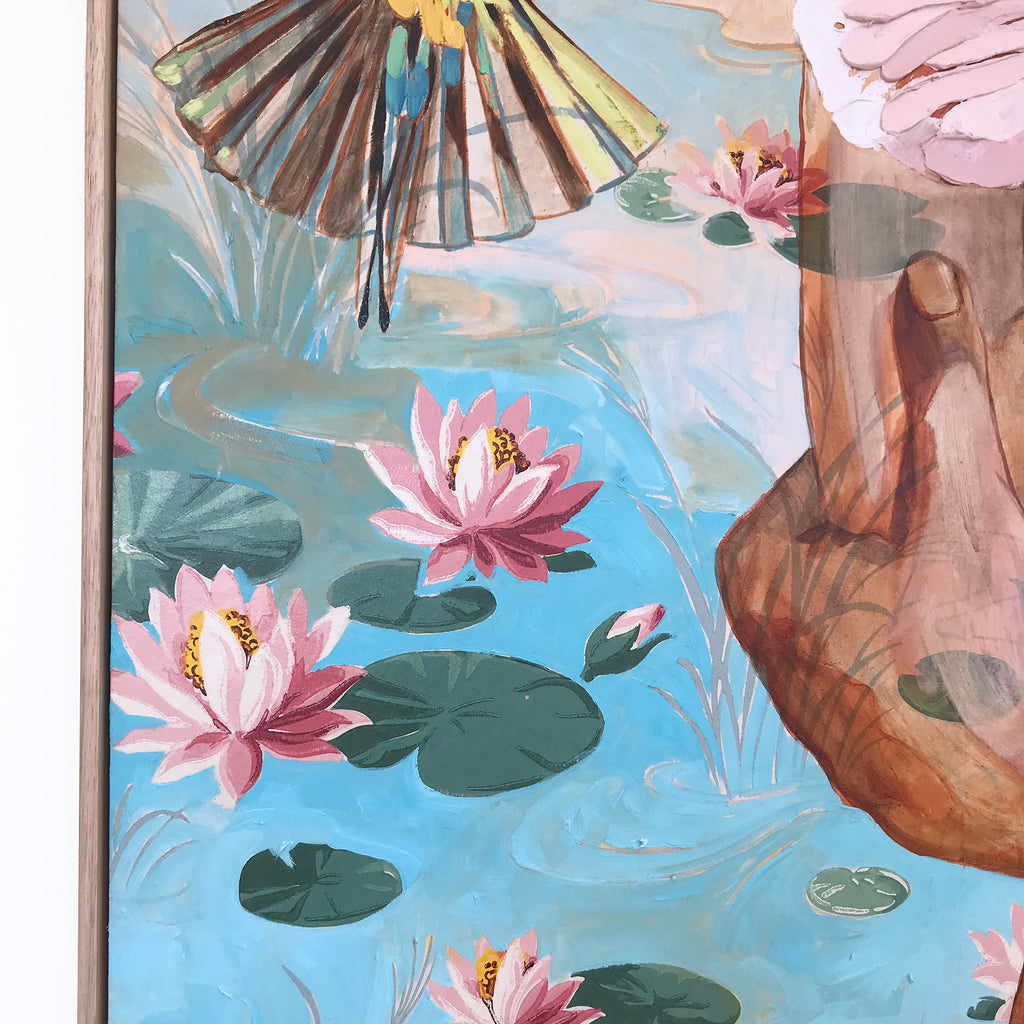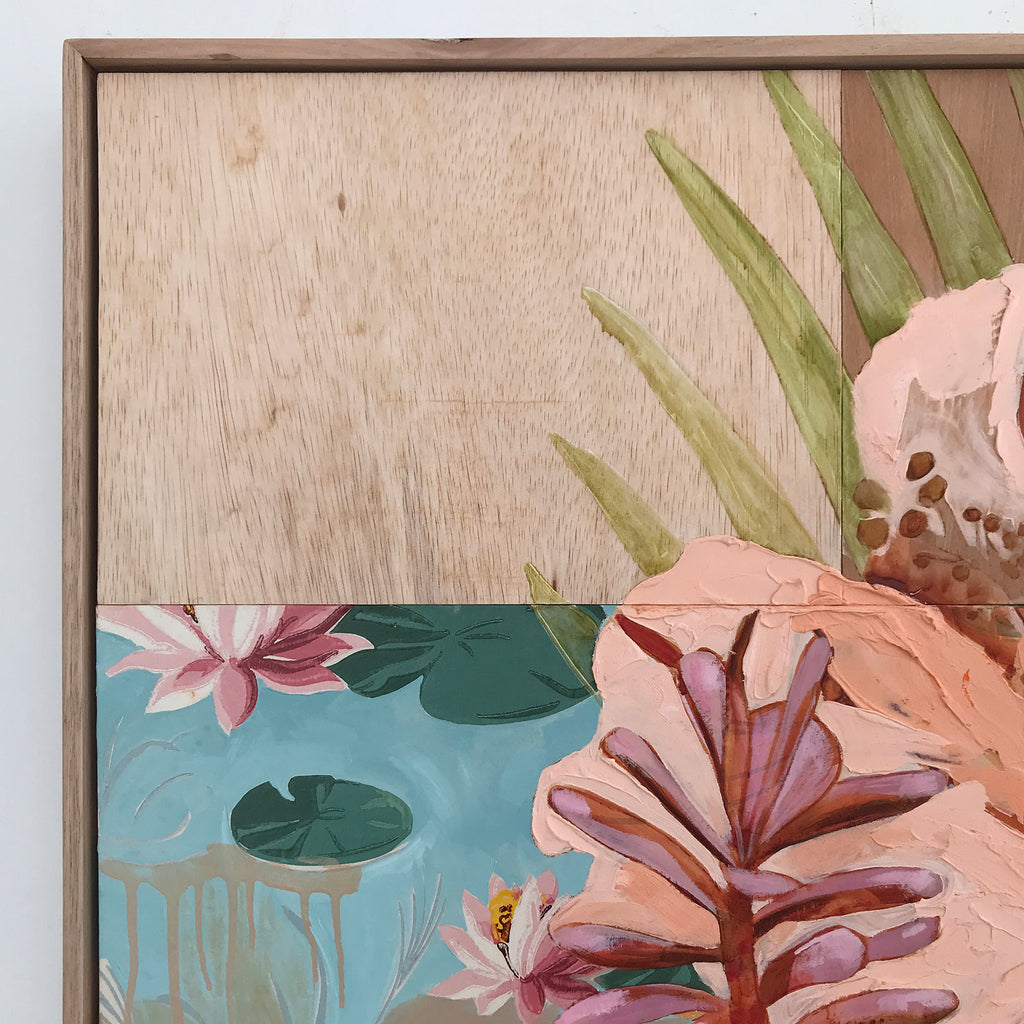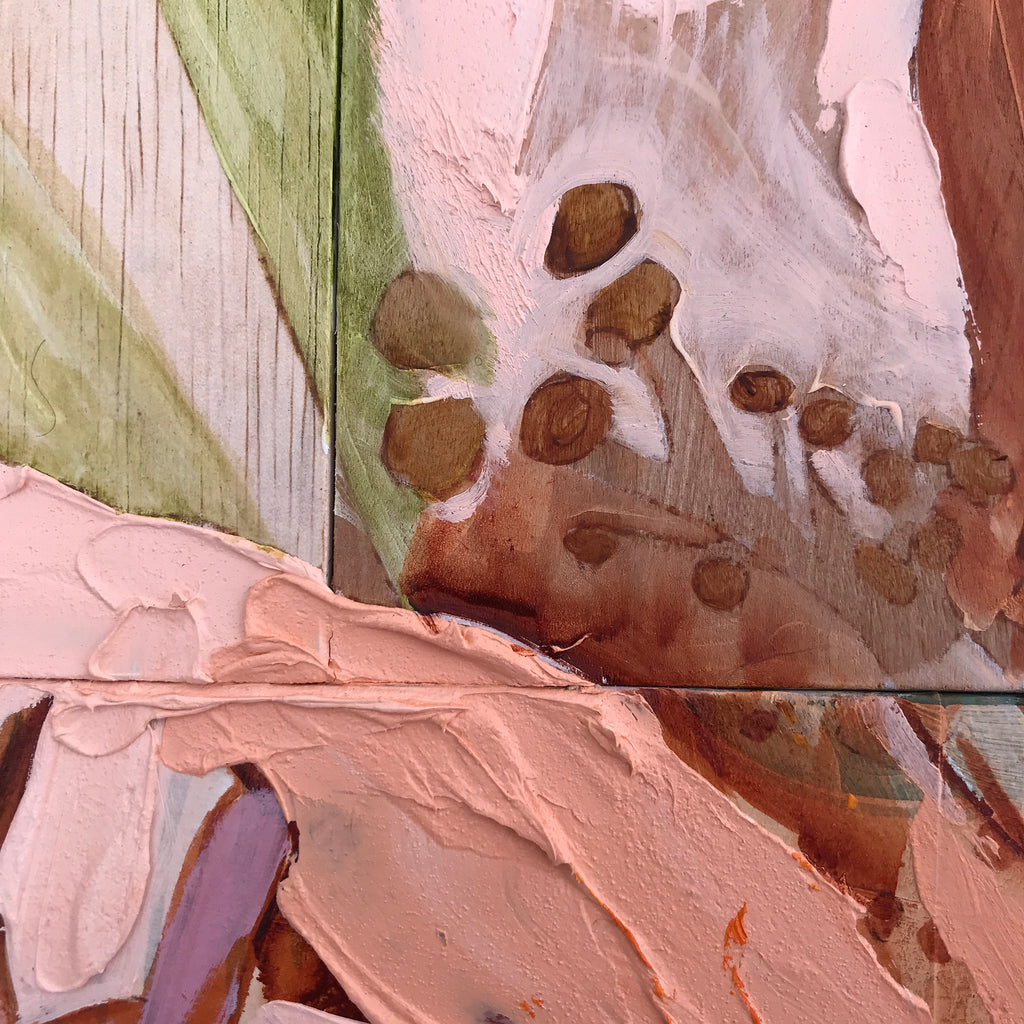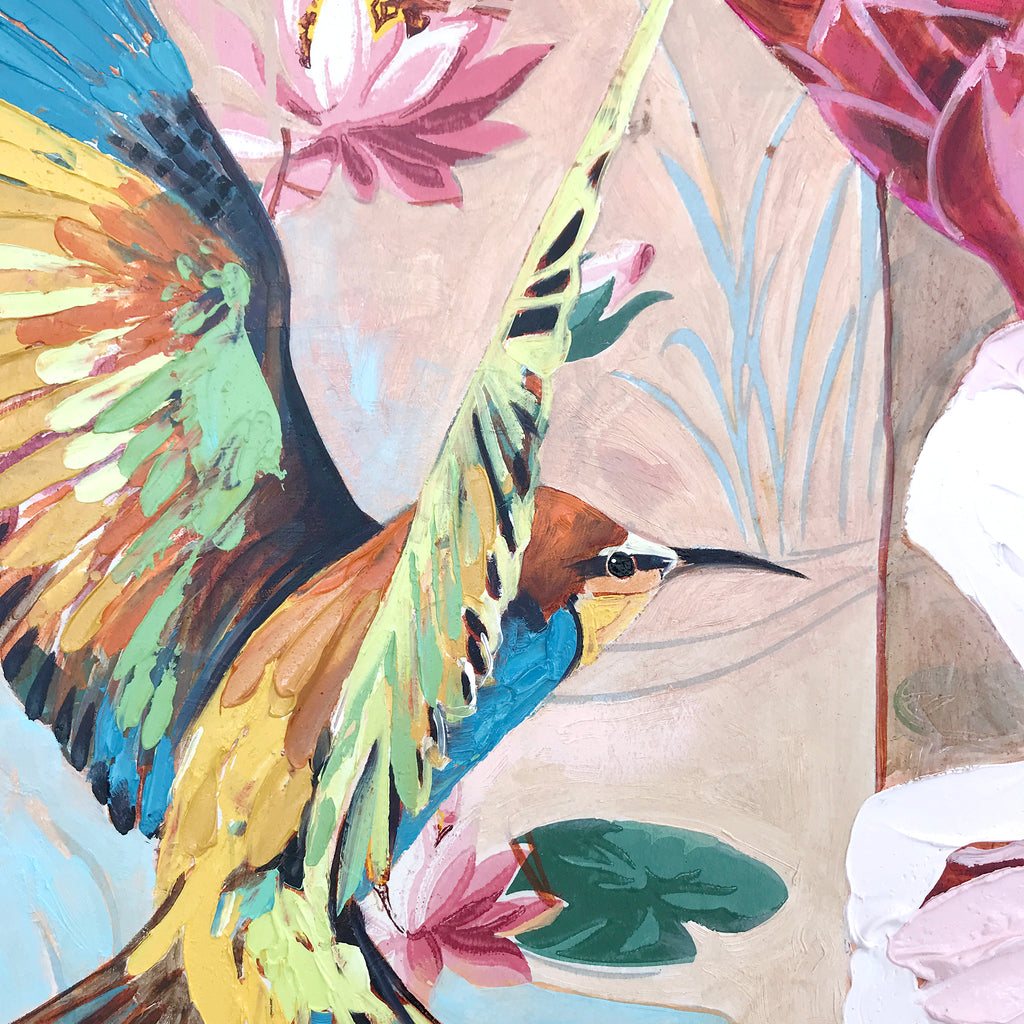 $4,387.00
$0.00
Birdsongs and Cloudless Skies - Framed Original - 145cm x 125cm
"Birdsongs and Cloudless Skies" ... I'm pining for summer. A PROPER summer.

Not a ripped-off indoor Covid summer, not an orange-sky bushfire summer, not a torrential La Niña summer. A long hot normal Australian Sydney summer, like every bog-standard summer from my childhood. 

Those summers were magic days, by the river with bright blue skies and not a whiff of wind. Handsome kingfishers would sing their distinctive "key-kek-kek" song.
The little tattoo reads: "if you wish to sing you will always find a song"

These were my thoughts as I painted. I have used my signature impasto oil application. The painting is sectioned into panels, including nsw eucalyptus timber veneer and surrounded by a hand-sanded raw Tasmanian oak frame.

Shipping will be quoted separately but don't freak out - I keep the costs as low as possible.
For my international customers, I split the shipping costs with you, so things don't get ugly.
 
NB. Colours may vary slightly on different monitors.
There's no need to miss out on the painting you love! 

I am now able to offer flexible payment options when you purchase an original artwork. My Payment Plans work just like a traditional Lay By or Lay Away. Nominate to pay for your artwork in monthly instalments, or contact me about setting up a custom Payment Plan that works for you. For more information click here.