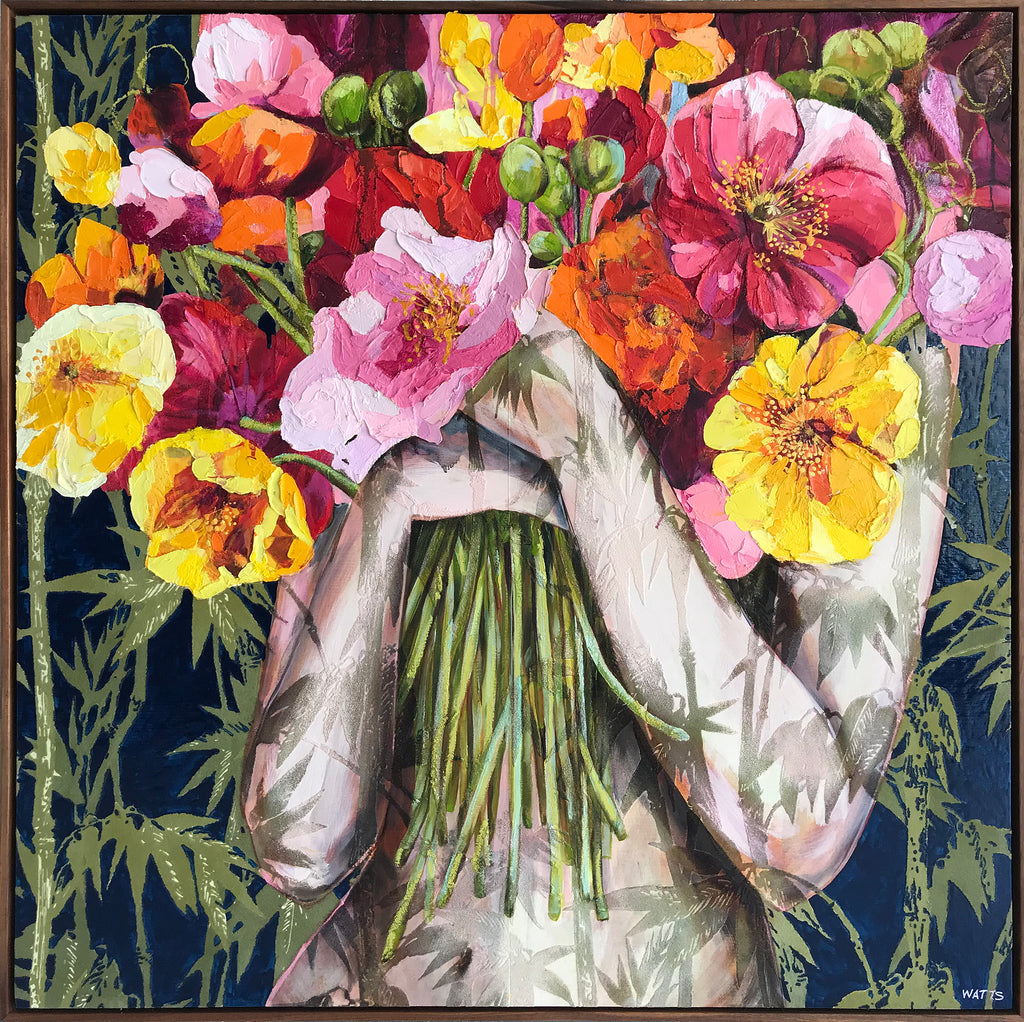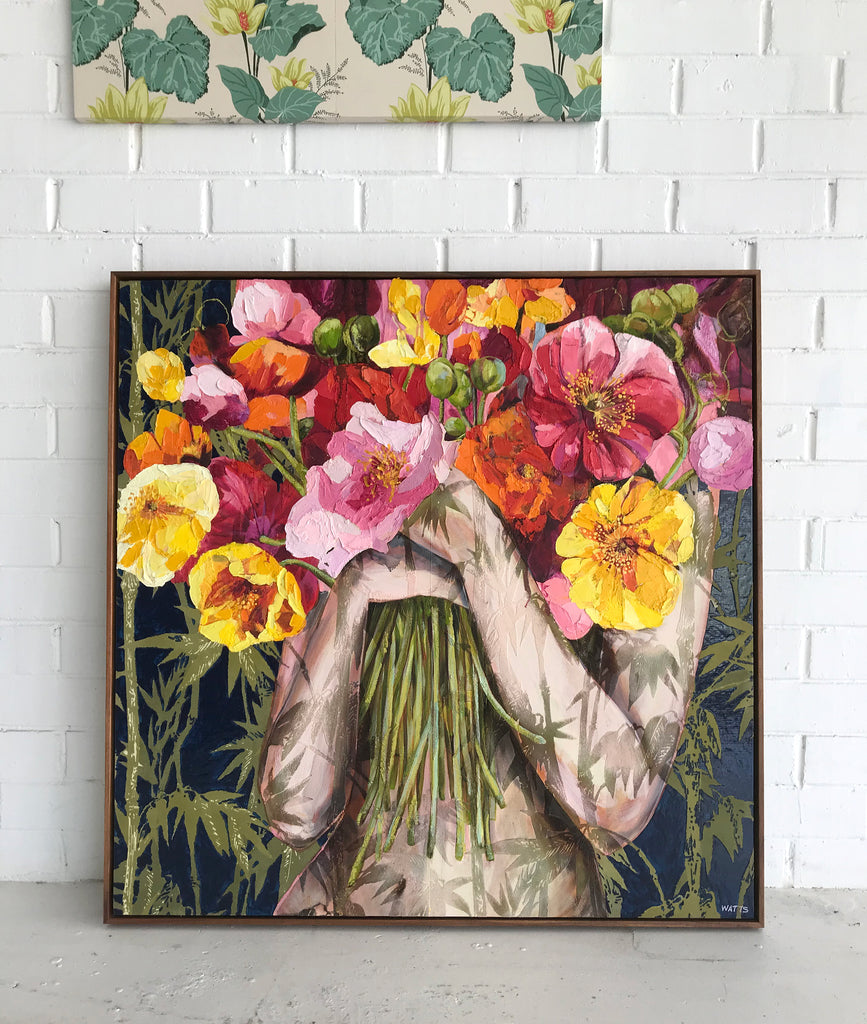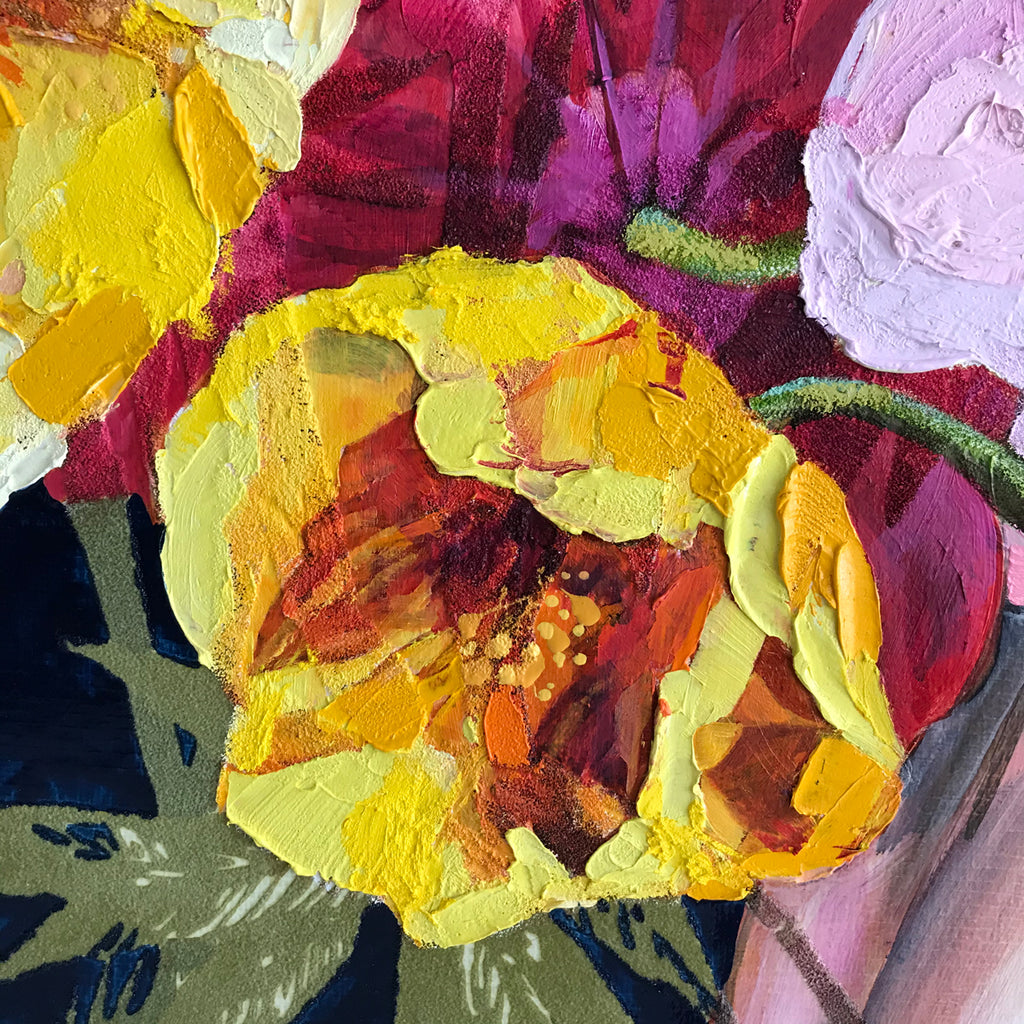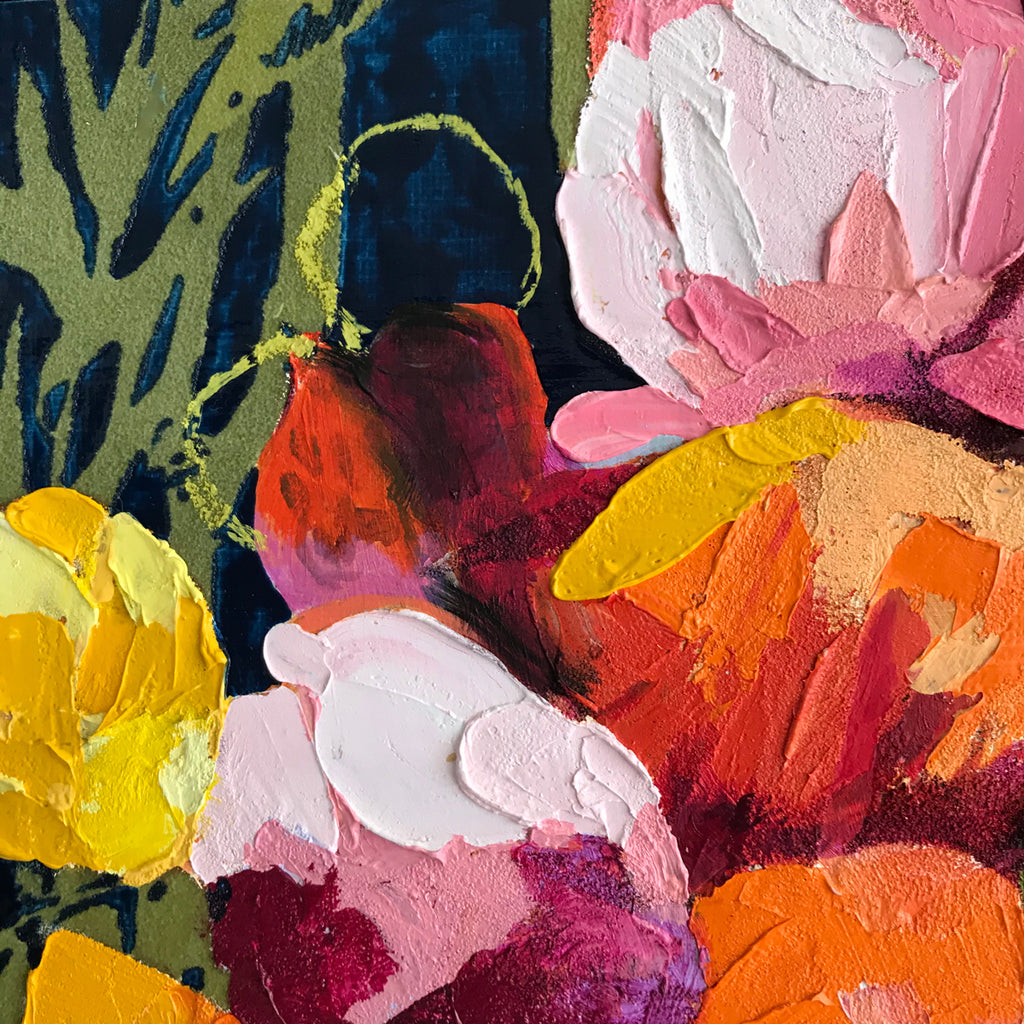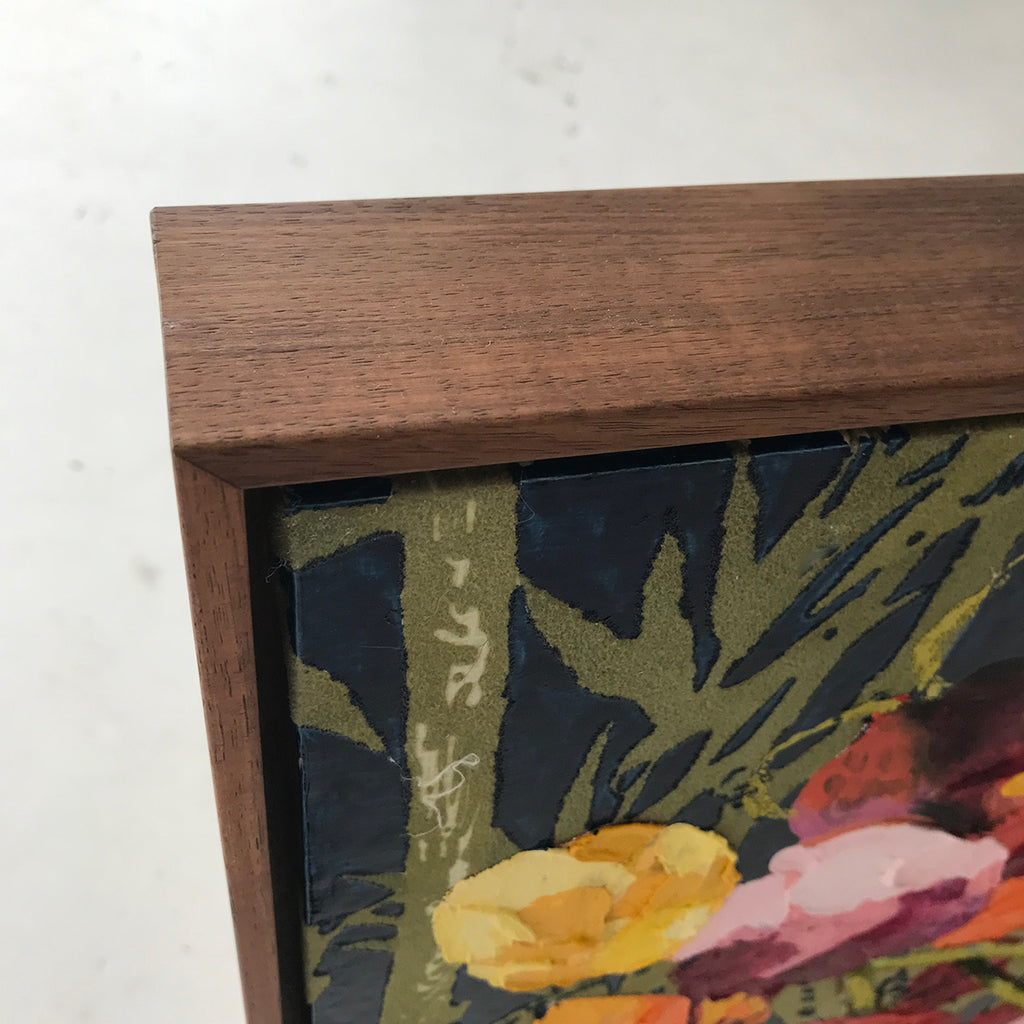 $2,860.00
$0.00
Midnight - Framed Original - 98cm x 98cm
There's always hope and happiness when poppies are in bloom. Luscious strokes of bright charvin oil paint over vintage flocked wallpaper creates a beautifully textured artwork for your wall. This original painting is part of Jessica's signature series "Wallflowers".
Dimensions: 98cm x 98cm framed in a Tasmanian Blackwood frame and signed by the artist. 
Free domestic shipping. Refer to Price List menu for Worldwide shipping charges.
Colours can vary on different monitors. Please contact me if you would like more visual information about this painting.