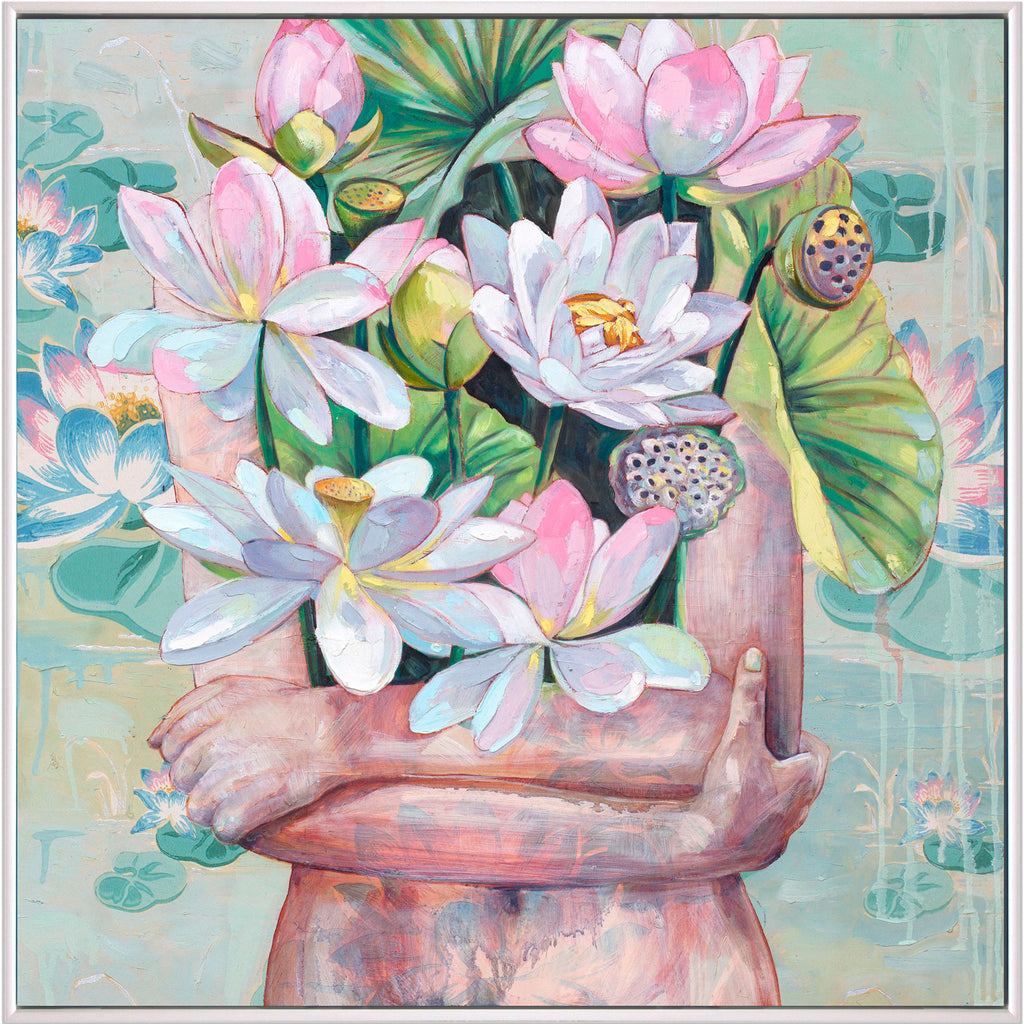 $0.00
$0.00
A Dip In Monet's Pond - Framed Original - 63cmx63cm
It would be impossible to paint waterlilies without being immersed in thoughts of Monet and Giverny. 

A Dip in Monet's Pond is kind of like scaling your neighbour's back fence and enjoying their pool while they're out - you know this world doesn't belong to you, but it's a wonderful plunge into What If. Using luscious layers of iridescent pastel hues over vintage wallpaper on panel, this original painting is part of Jessica's signature series "Wallflowers".
This painting was exhibited and sold in Tokyo in 2017.
Dimensions: 63cm x 63cm framed in crisp white timber and signed by the artist.