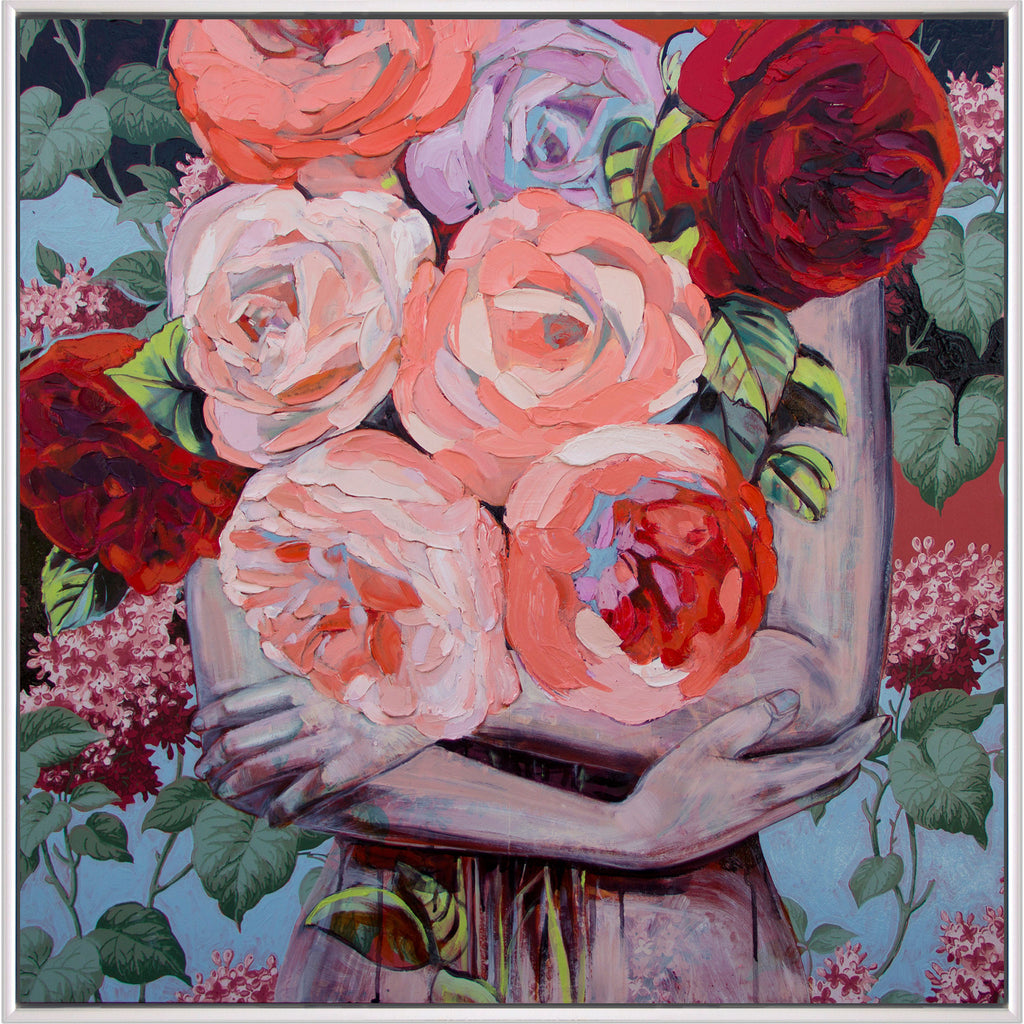 $0.00
$0.00
A Garden Grows Here - Framed Original - 78cmx78cm
Enjoy what you have and you will flourish wherever you are.

A Garden Grows Here is lushful of apricot pinks and corals set against sky-blue and lilacs. Using luscious layers of charvin oil paint over vintage wallpaper on timber panel, this original painting is part of Jessica's signature series "Wallflowers".
This painting was exhibited and sold in Tokyo in 2017.
Dimensions: 78cm x 78cm framed in crisp white timber and signed by the artist.