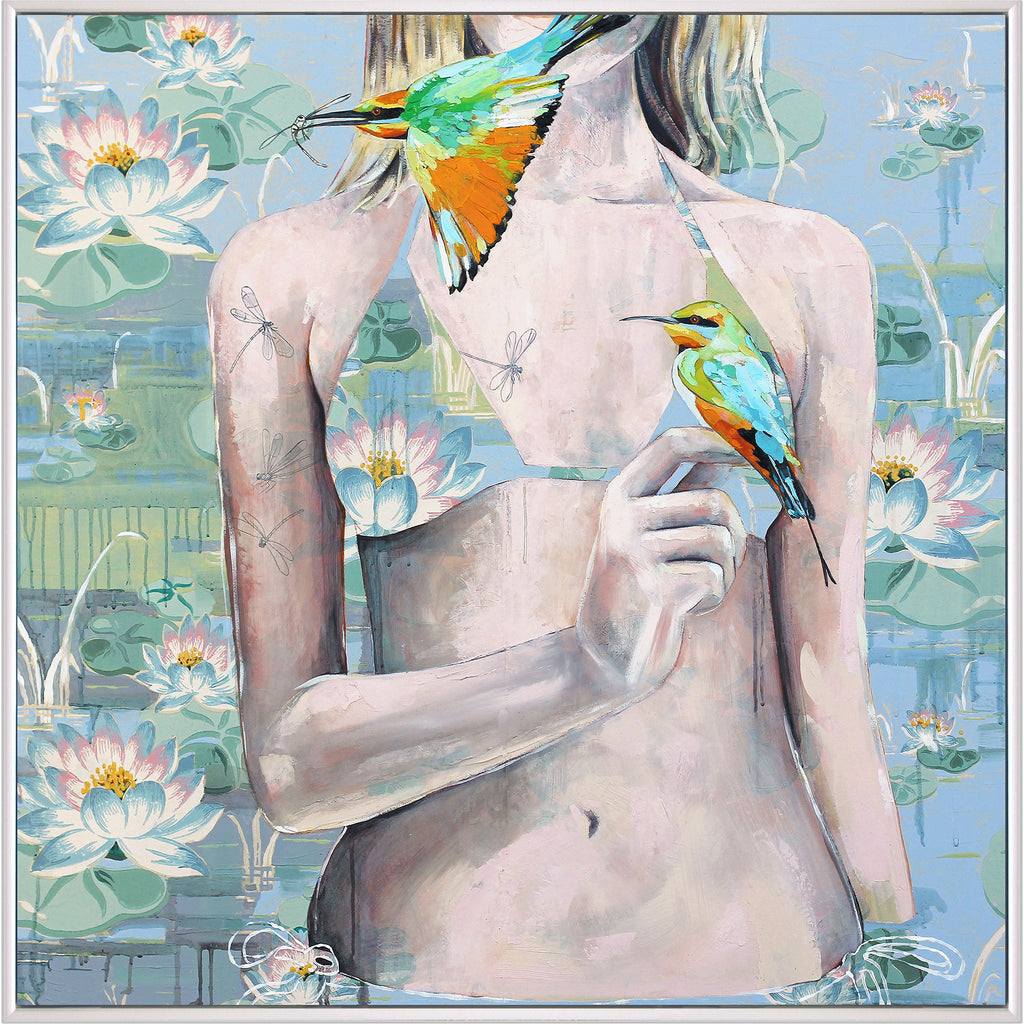 $0.00
$0.00
A Good Catch - Framed Original - 93cmx93cm
Is a dragonfly a good catch? The bee-eater thinks so. Being A Good Catch depends on taste... after all, beauty is more about the observer than the observed.

Muted pastel drippy blues and bright orange thick impasto oil over vintage wallpaper on panel. This original painting is part of Jessica's signature series "Wallflowers". 
Originally exhibited as part of her 2015 solo show "Debutante" at 19 Karen Gallery QLD.
Dimensions: 93cm x 93cm framed in crisp white timber and signed by the artist.