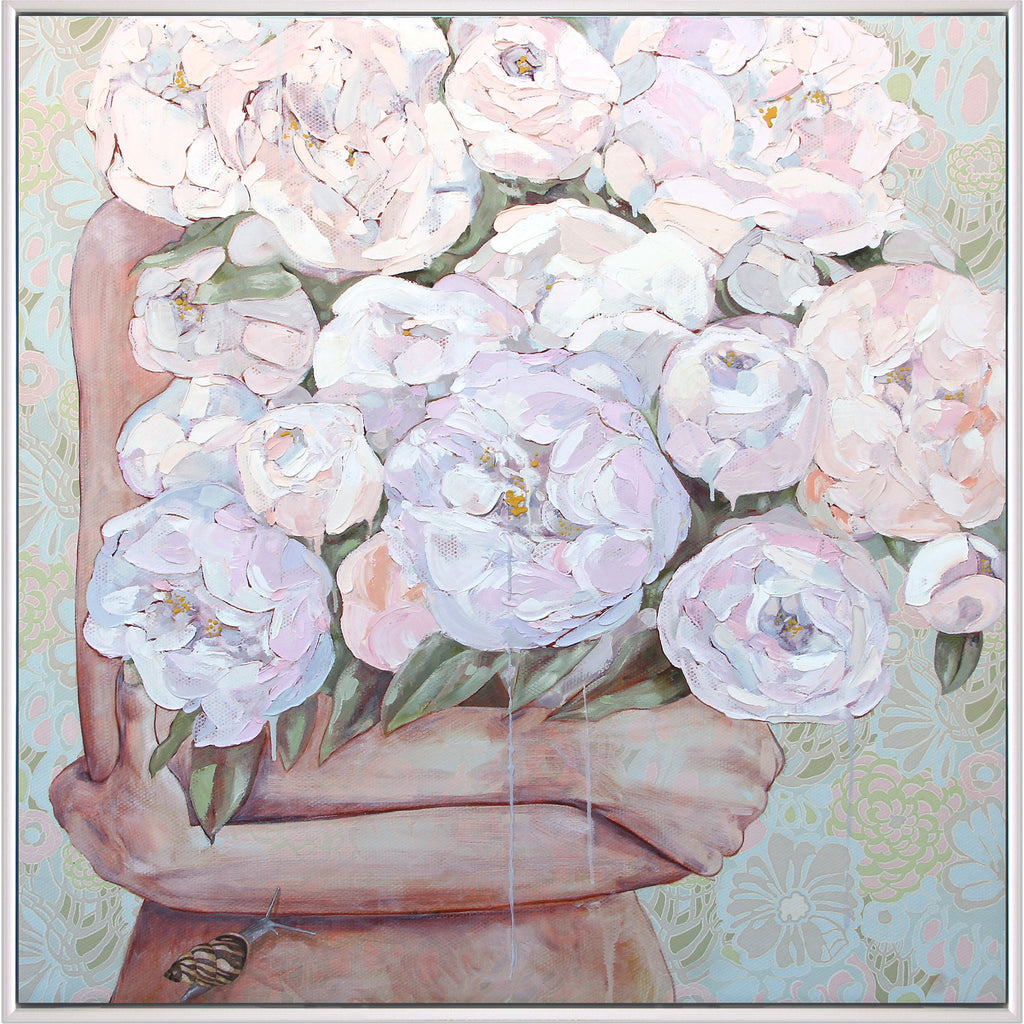 $0.00
$0.00
A Persuasion of Peonies - Framed Original - 93cm x 93cm
Peonies, so pale and pink and pillowy soft... if there were a collective noun for these stunning flowers it would have to be A Persuasion of Peonies.

Palest pastels over textured vintage wallpaper on panel. This original painting is part of Jessica's signature series "Wallflowers". 
Dimensions: 93cm x 93cm framed in crisp white timber and signed by the artist.