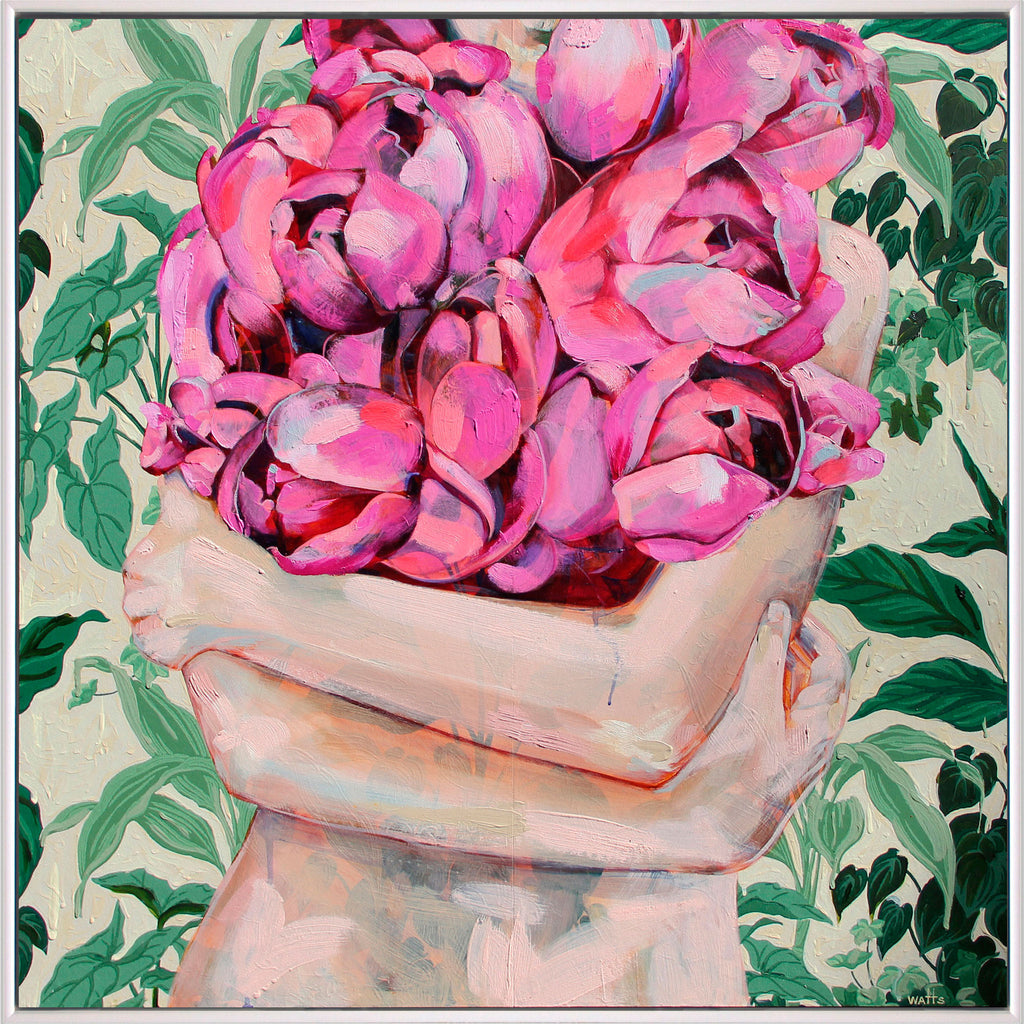 $0.00
$0.00
A Small Mad Hope - Framed Original - 83cmx83cm
Vladimir Nabokov, from Pale Fire:
"I think she always nursed a small mad hope " 
Oh gosh... don't we all....
May each of us live our inescapable story, wholeheartedly encouraging those mad hopes!
Featuring textured tulips over 1950's vintage botanical wallpaper on archival gatorboard, this original painting is part of Jessica's signature series "Wallflowers".
Dimensions: 83cm x 83cm framed in crisp white timber and signed by the artist. This painting price includes shipping.