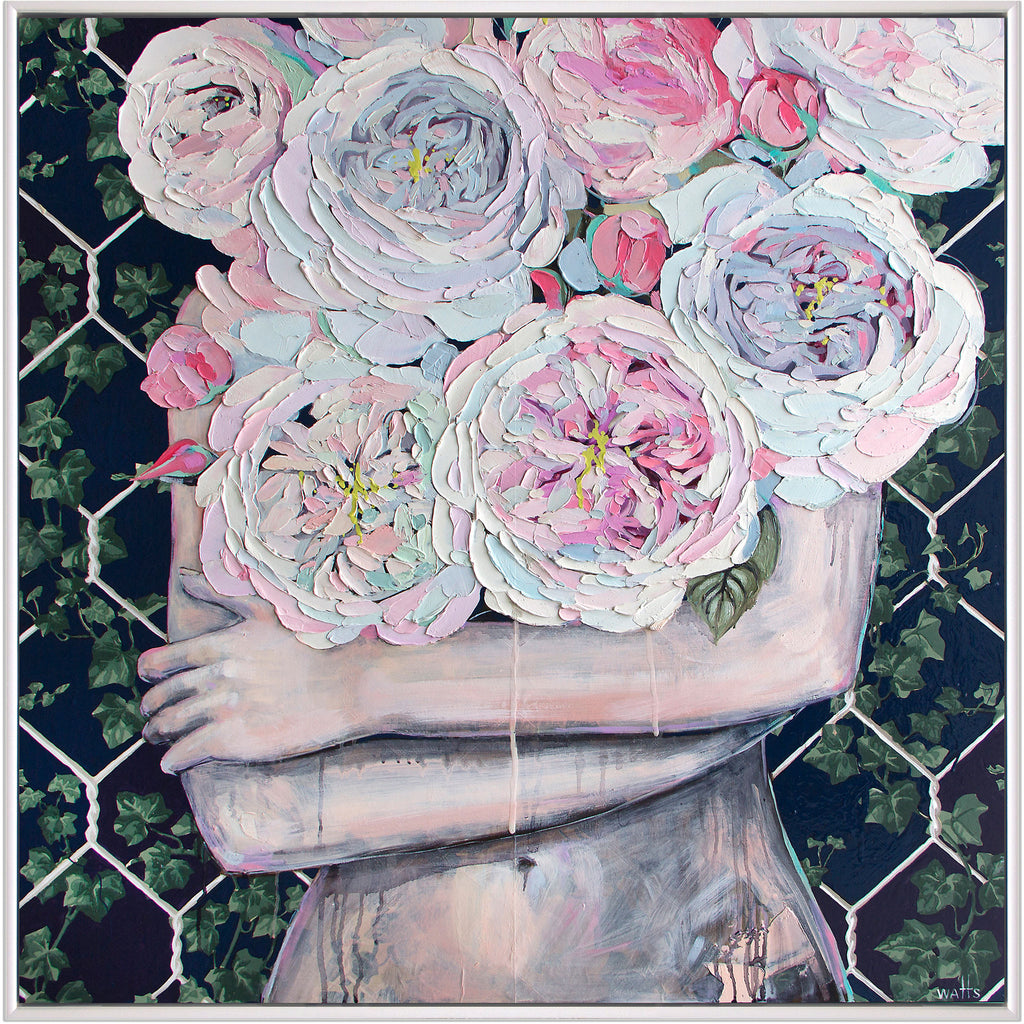 $0.00
$0.00
After Dark - Framed Original - 93cmx93cm
"Time moves in a special way in the middle of the night."
-Haruki Murakami, After Dark.


After Dark features thickly textured constance spry roses in the palest pastels over 1950's vintage botanical wallpaper on timber panel. This original painting is part of Jessica's signature series "Wallflowers".
Dimensions: 93cm x 93cm framed in crisp white timber and signed by the artist. This painting price includes shipping.