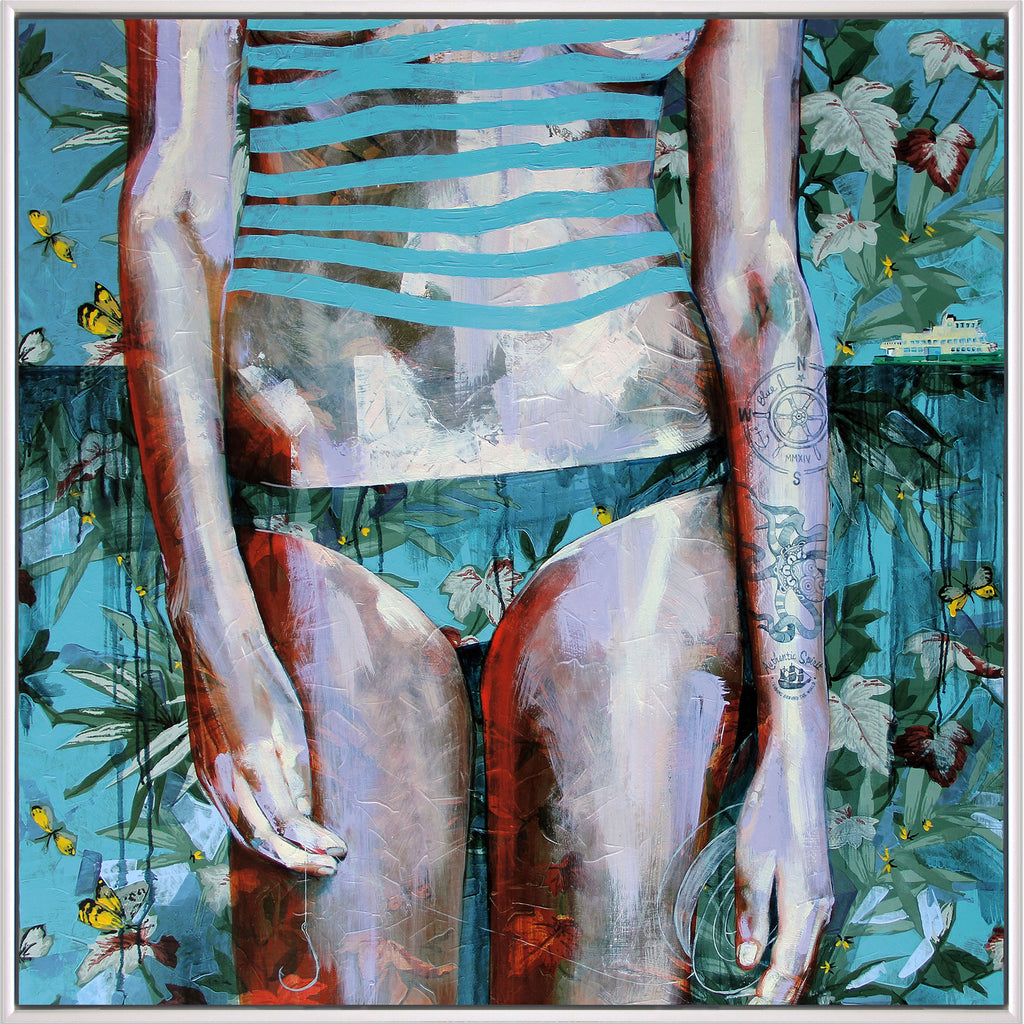 $0.00
$0.00
Authentic Spirit - framed original - 83cmx83cm
You gotta be true to you.
When you find your Authentic Spirit you've found your ticket to freedom. 
Jessica uses expressive layers of Charvin oils over vintage wallpaper on handmade timber panel to explore themes of modern feminine identity. This original painting is part of her signature series "Wallflowers".
Dimensions: 83cm x 83cm framed in crisp white timber and signed by the artist. This painting price includes shipping.