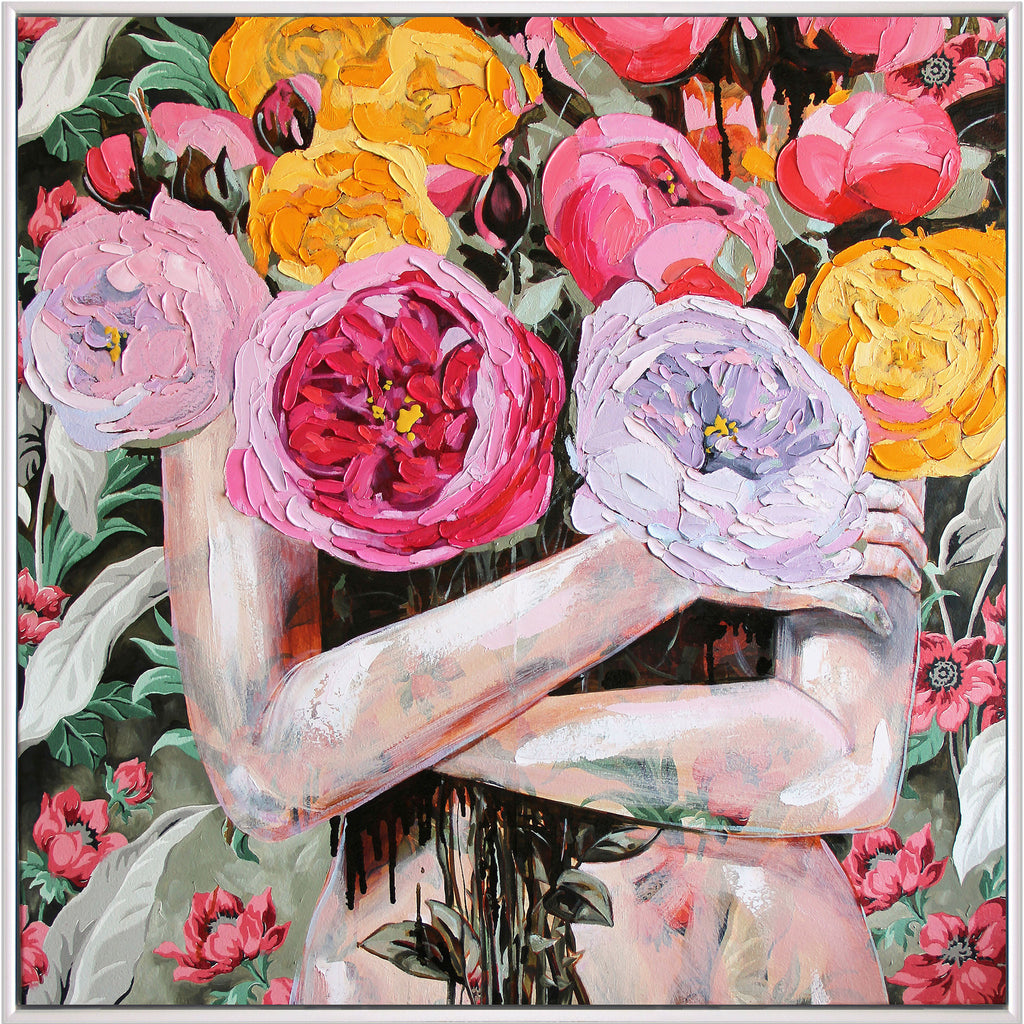 $0.00
$0.00
Big Glorious Burst - Framed Original - 83cmx83cm
Some paintings are hard fought. This one presented problem after problem during its creation. When the battle was one, all I could feel was a Big Glorious Burst of joy.
Featuring thickly textured roses in delicious bright buttery oils over 1950's vintage botanical wallpaper on timber panel. This original painting is part of Jessica's signature series "Wallflowers".
Dimensions: 83cm x 83cm framed in crisp white timber and signed by the artist. This painting price includes shipping.
This painting is available as a print.