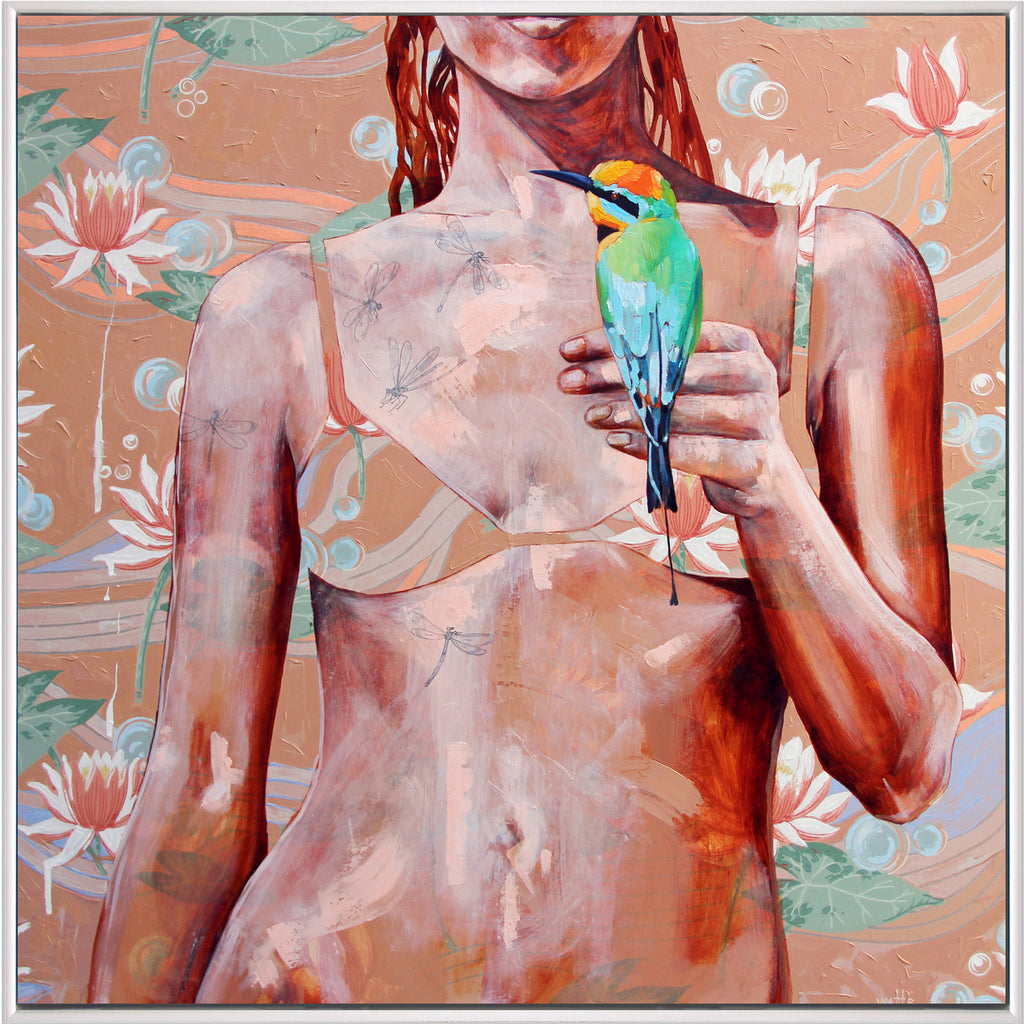 $0.00
$0.00
Birranga Bee Eater - Framed Original - 83cmx83cm
An Aboriginal Dreaming story tells how the bee-eater (Birranga) came into being when a rainbow shattered and its colourful shards fell to earth.
Featuring earthy reds and bright plumes over 1950's vintage botanical wallpaper on archival gatorboard. This original painting is part of Jessica's signature series "Wallflowers".
Dimensions: 83cm x 83cm framed in crisp white timber and signed by the artist. This painting price includes shipping.