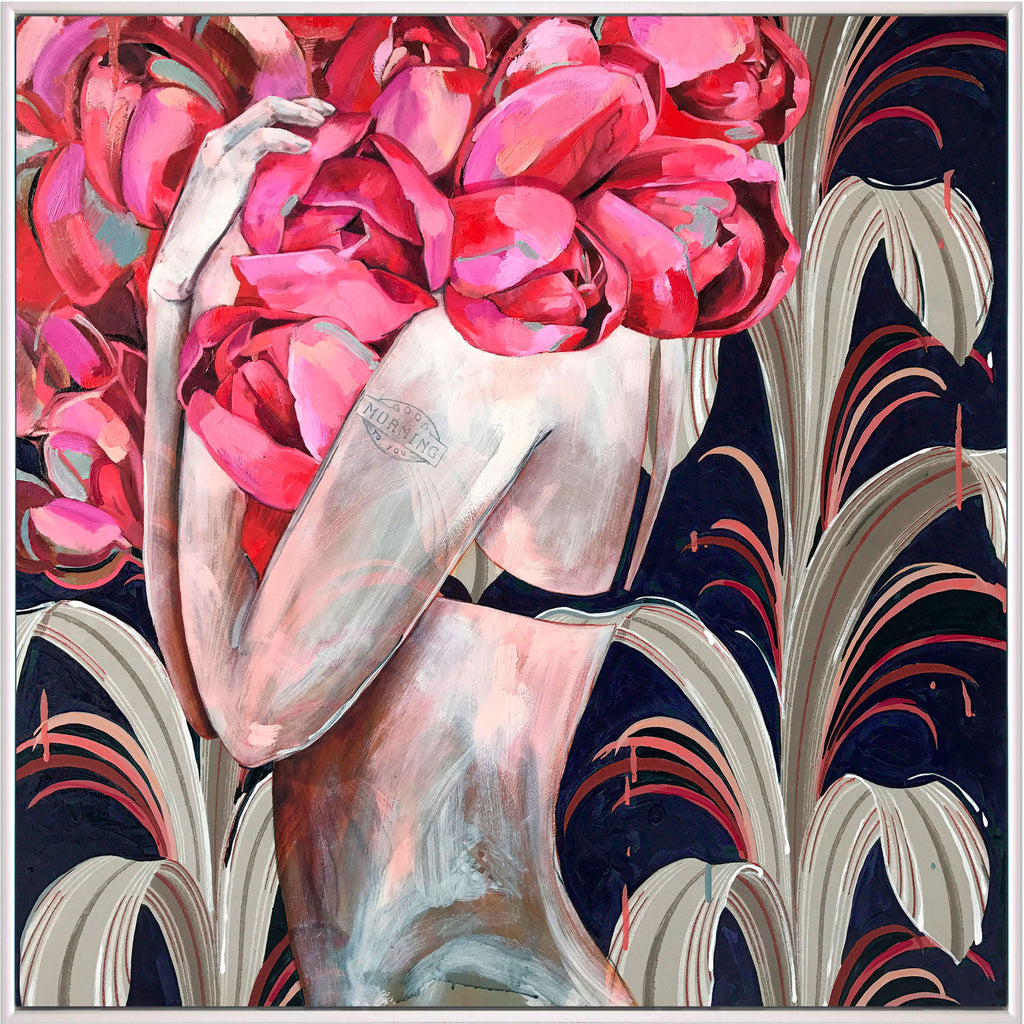 $1,764.00
$0.00
Close To You - Framed Original - 83cmx83cm
Wake up Sleepyhead, and good morning to you!
The best way to start the day is Close To You. With luscious layers of oils over vintage wallpaper on canvas, this original painting is part of Jessica's signature series "Wallflowers".
Dimensions: 83cm x 83cm framed in crisp white timber and signed by the artist. 
Shipping free within Australia.