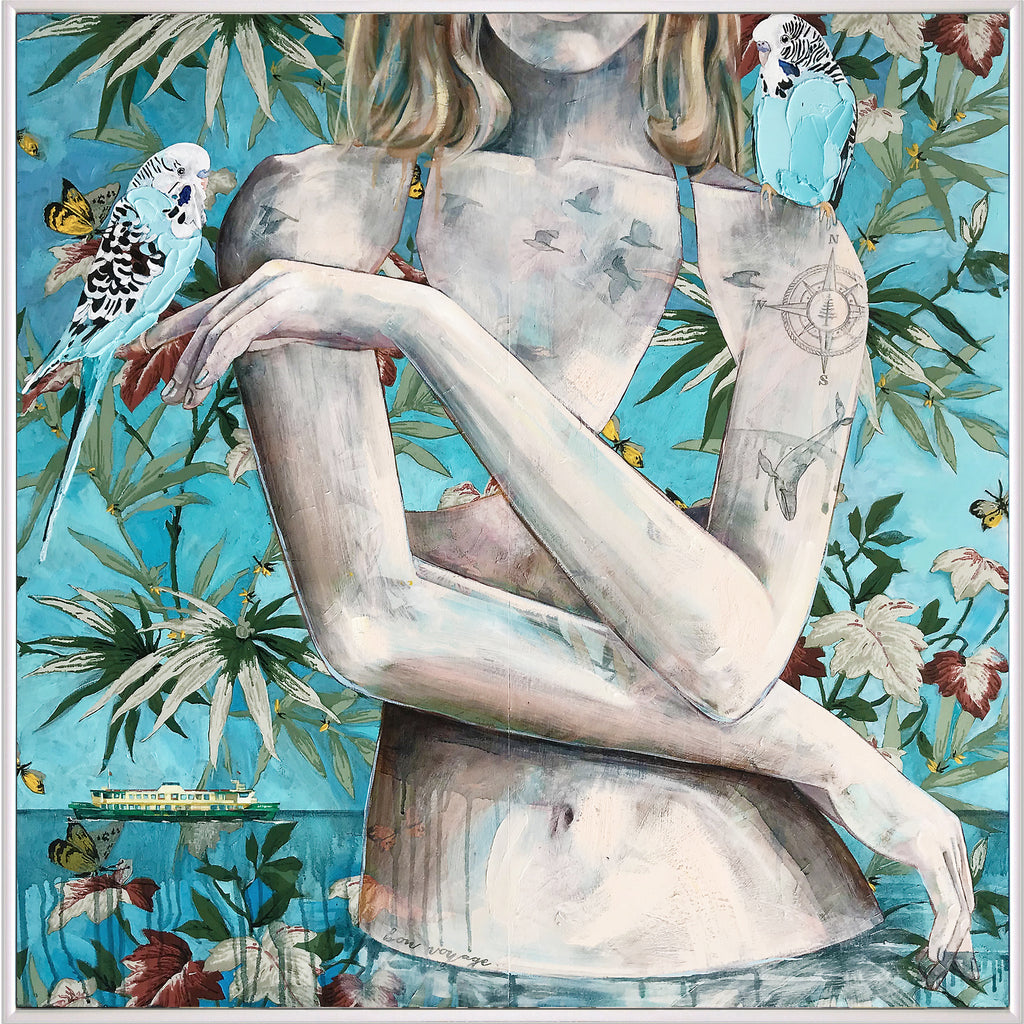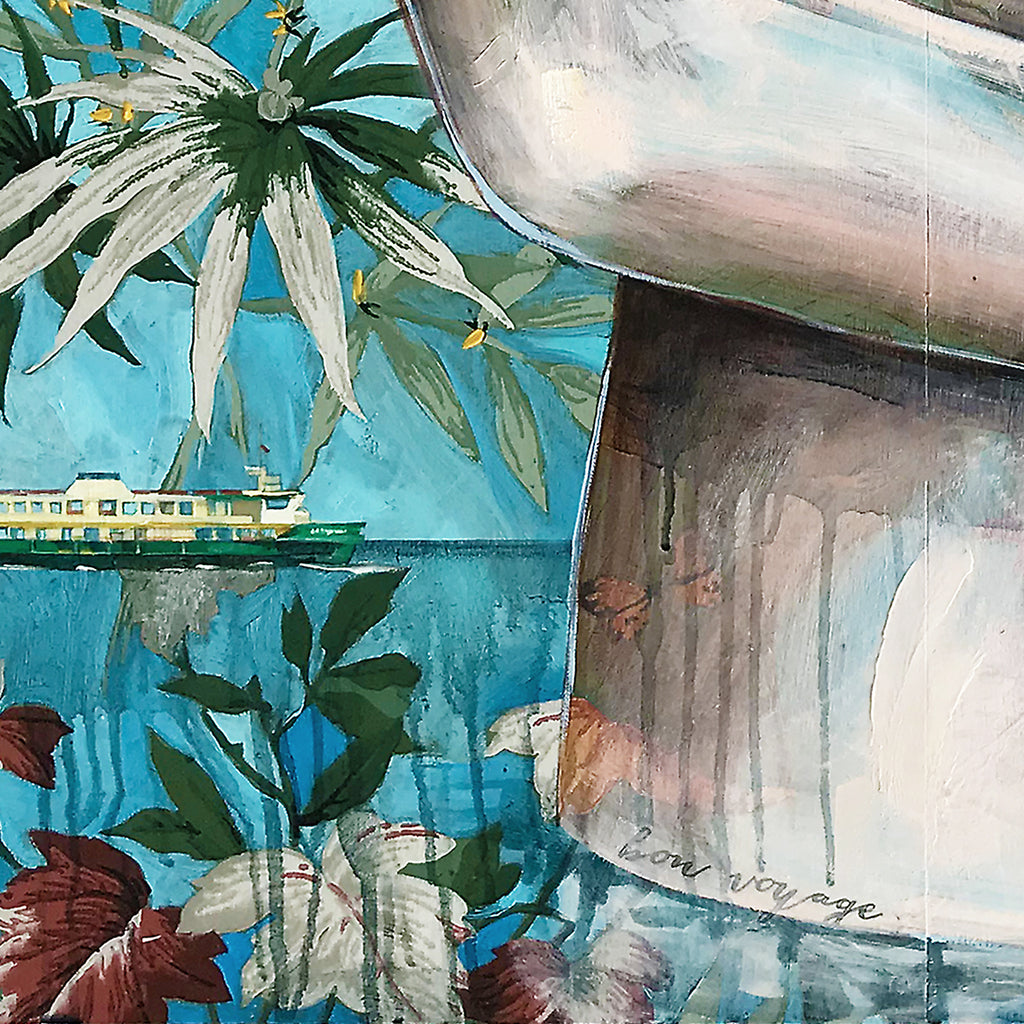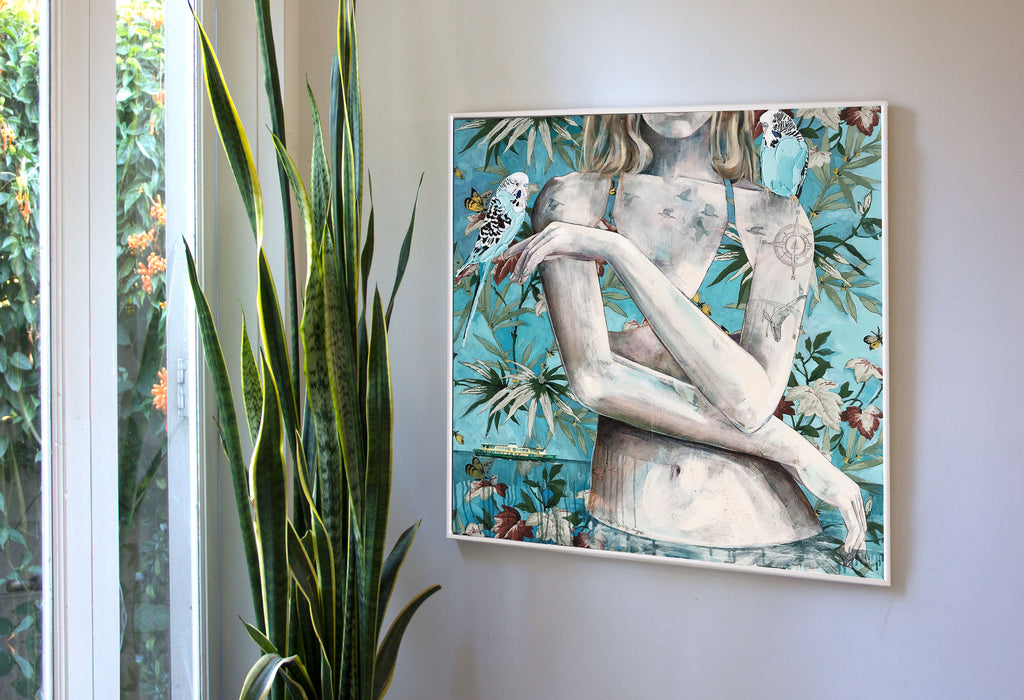 $1,635.00
$0.00
Last Lady of the Harbour - Framed Original - 78cmx78cm
Sydney's Lady-class ferries were named after the wives of NSW governors. The Lady Northcott entered service when I was a small child. On Tuesday October 24 2017, she made her final regular service from Manly to Circular Quay, before sailing under the Harbour Bridge to be tied up at the Balmain Shipyard. I am going to miss her.
Saturated drippy blues and aqua over vintage wallpaper on panel. This original painting is part of Jessica's signature series "Wallflowers". 
Dimensions: 78cm x 78cm framed in crisp white timber and signed by the artist.