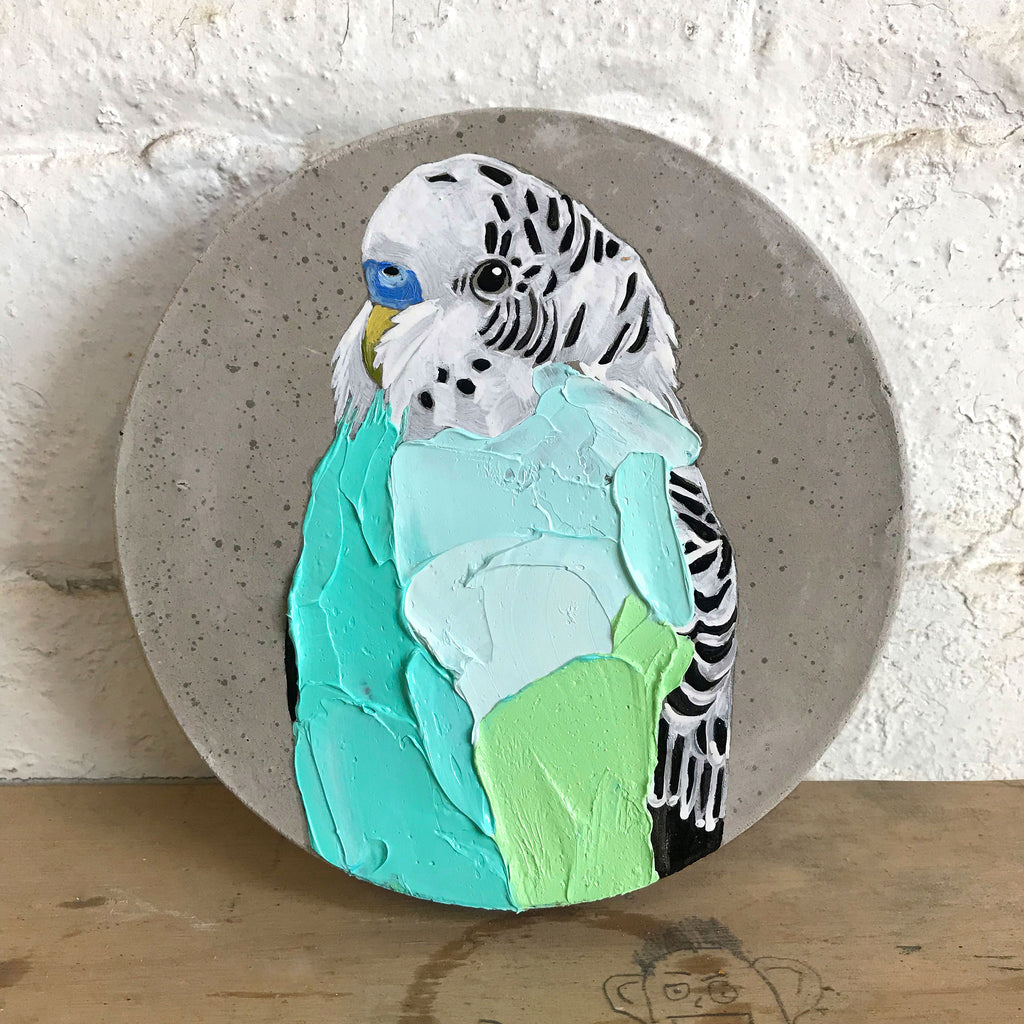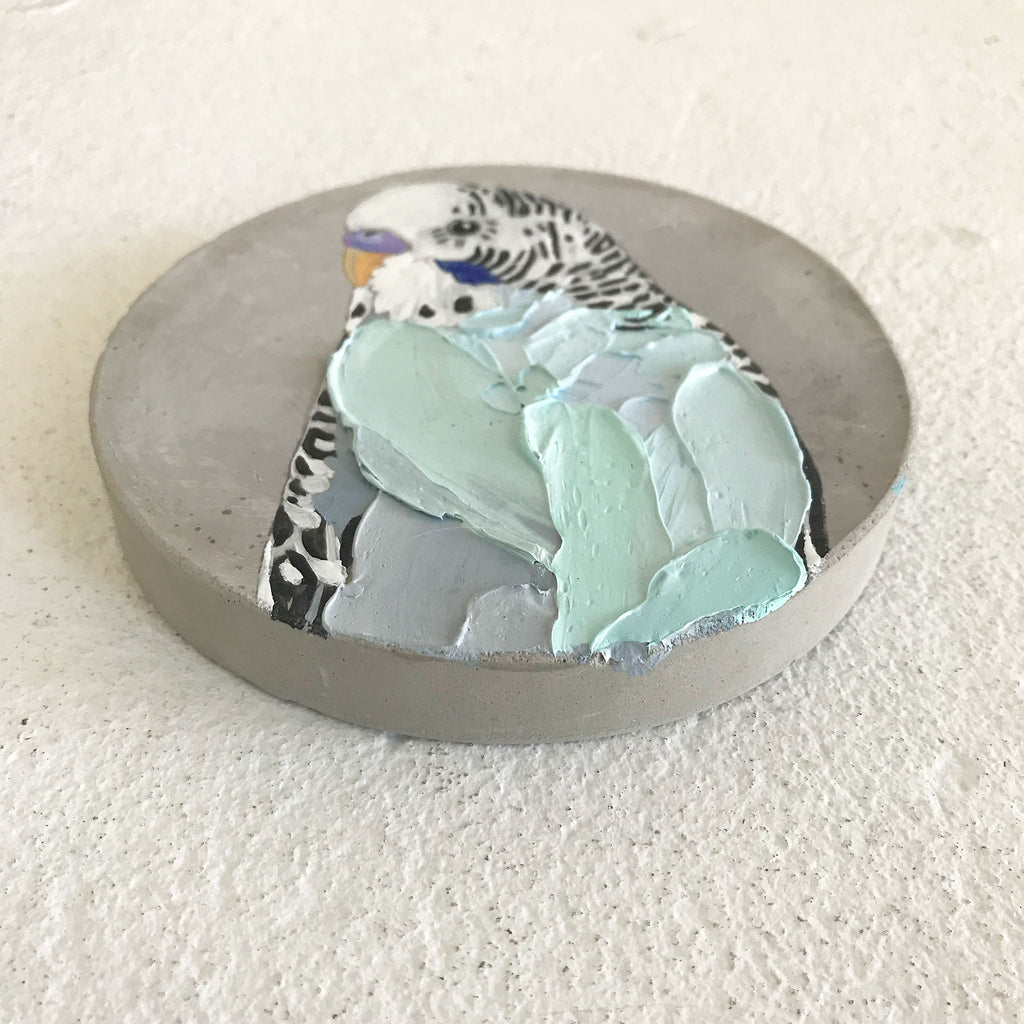 $200.00
$0.00
Pretty Boy 30 (Steve)
Who's a pretty boy then?
This is Pretty Boy Steve. He has more than one mirror in his gulag, he has good leadership skills and he's got wicked skills on a Triumph TR6 motorbike. Let Steve be your forever friend.
Oil and enamel on concrete.14cm diameter. Ready to hang. 
NB: Colours can sometimes appear different on various monitors.
Steve isn't entirely dry yet (Steve may be pretty but he ain't perfect) He will be shipped when dry, some time before the end of July.