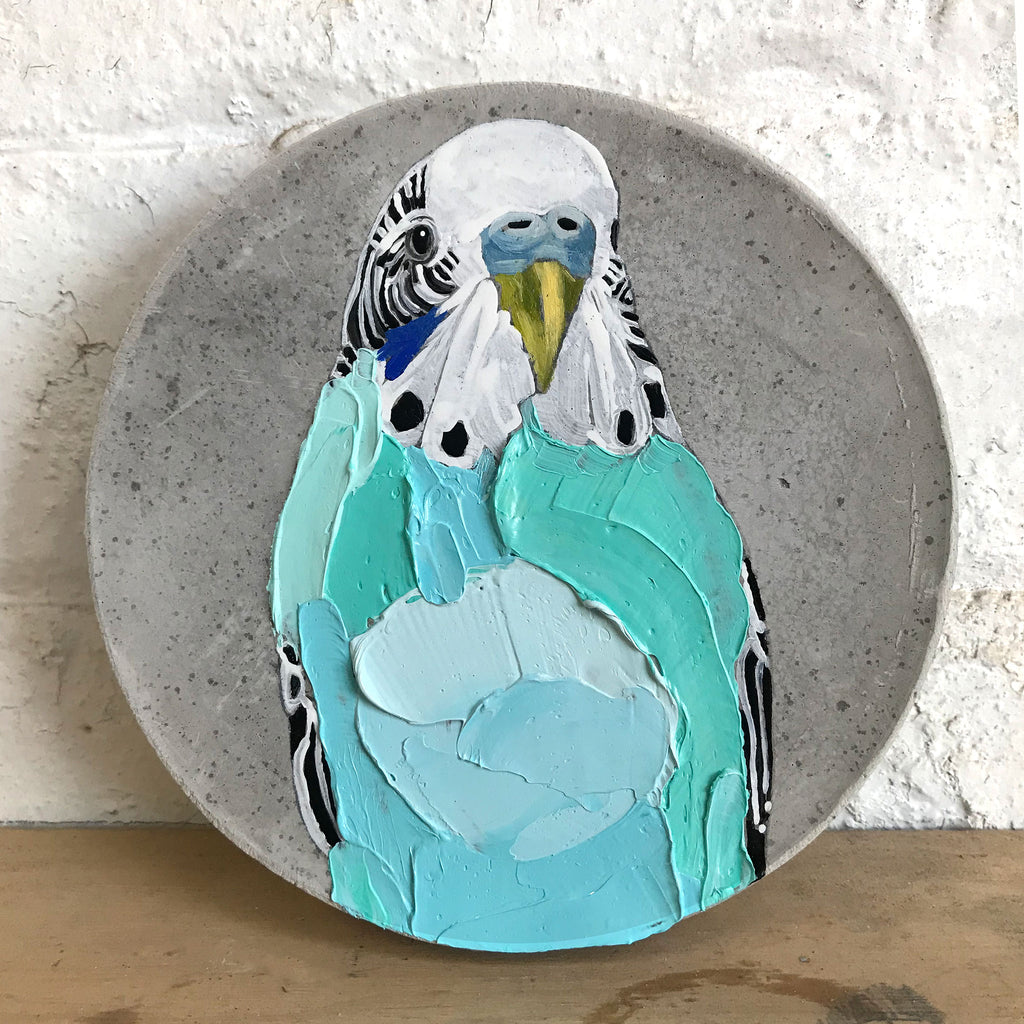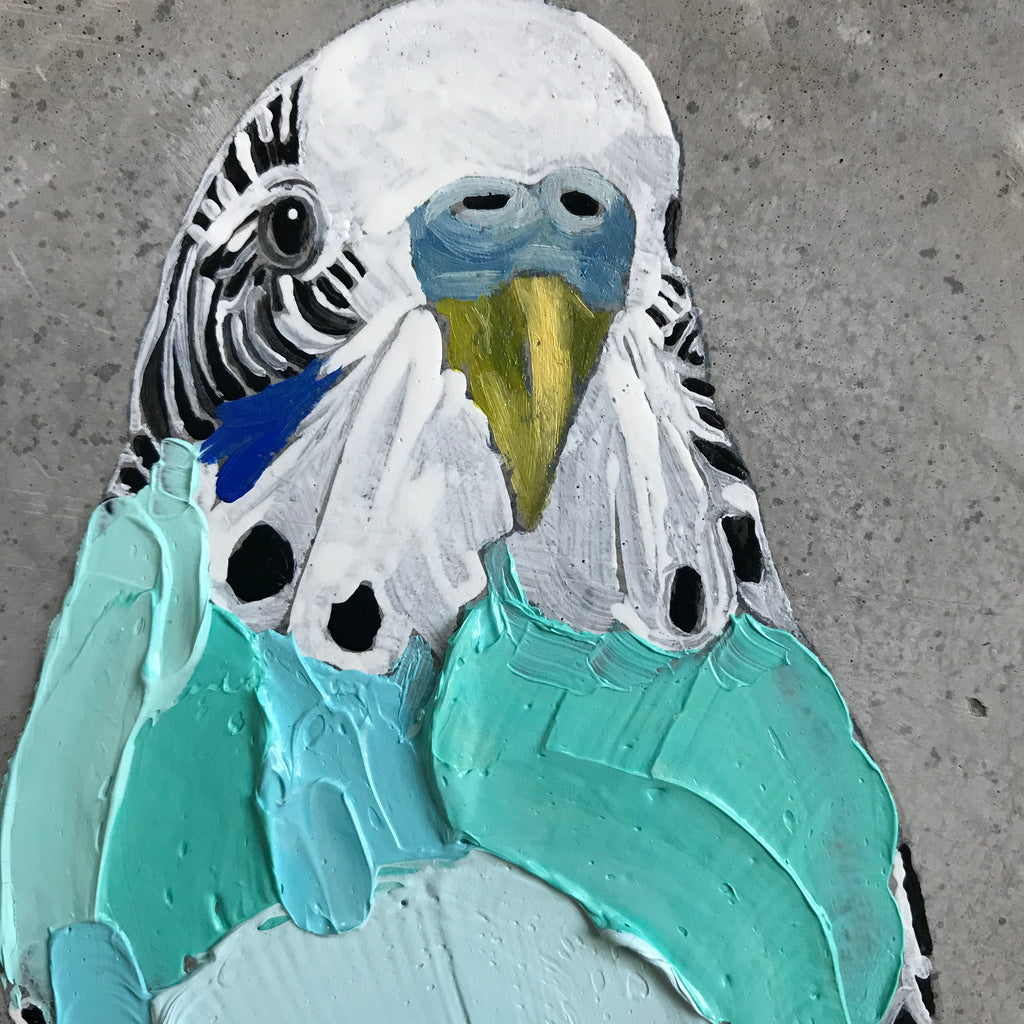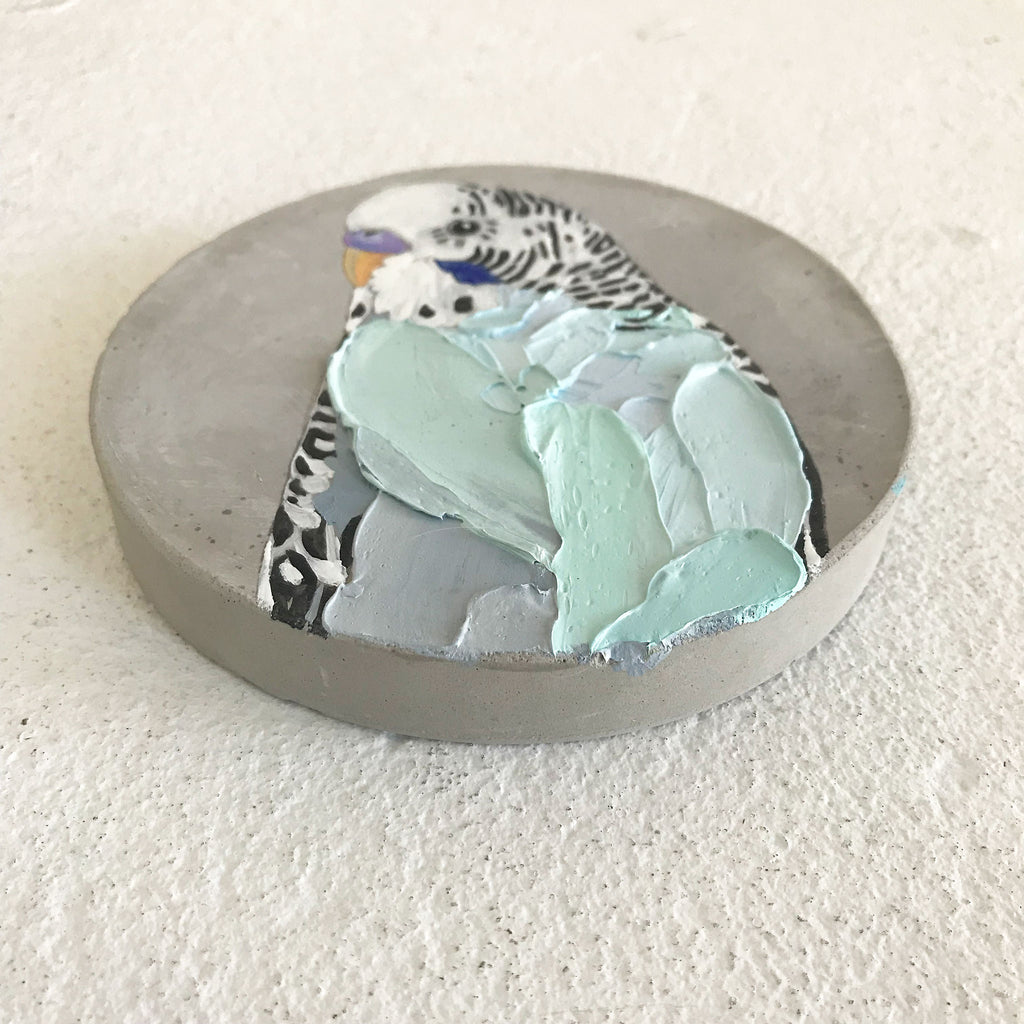 $201.00
$0.00
Pretty Boy 26 (Lawrence)
Who's a pretty boy then?
Oil and enamel on concrete.
Lawrence is a fan boy of daring desert raids. He likes to drink cocktails in Riads of Morocco... and there's no camel he doesn't like. He wants to be your forever friend.
14cm diameter. Ready to hang. 
Colours can sometimes appear different on various monitors.
This Pretty Boy is as fresh as can be. He's not completely dry yet (darling, who is?) but he will be shipped before the end of the month.