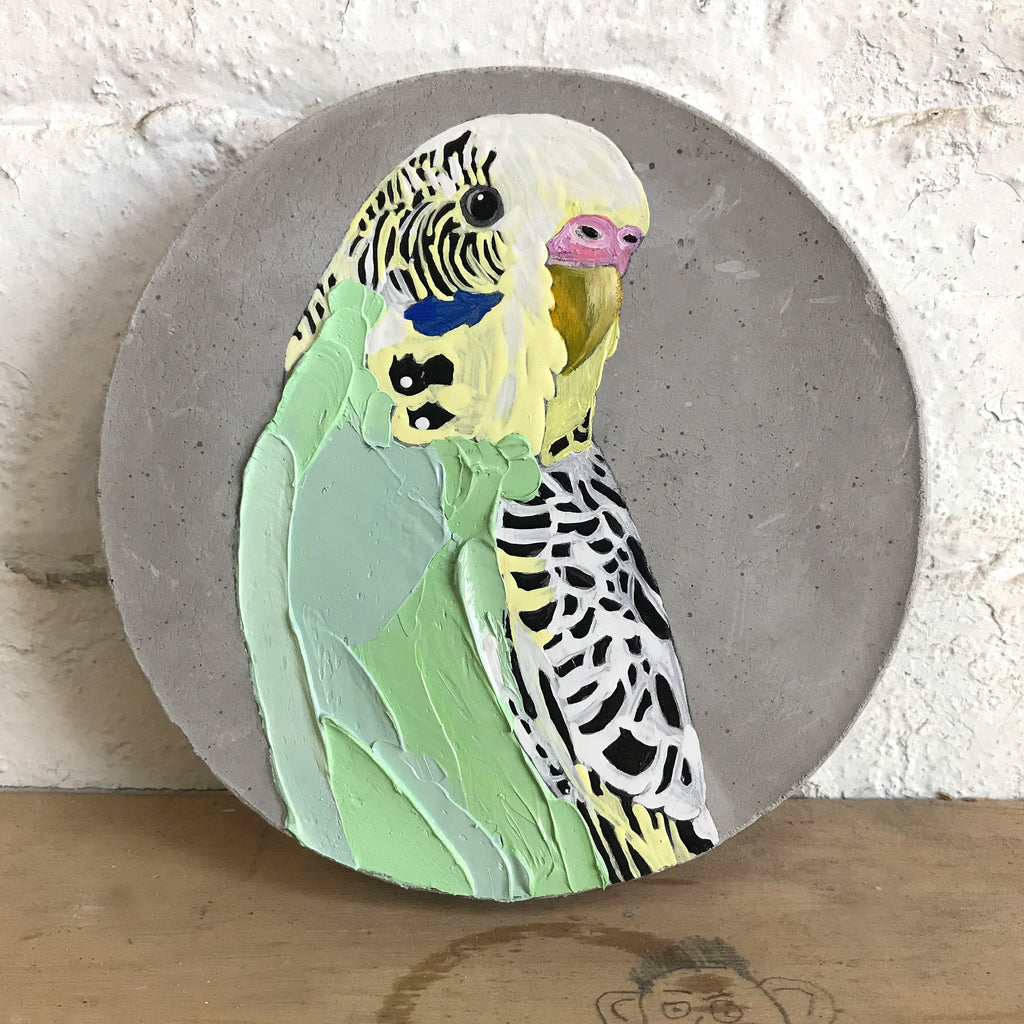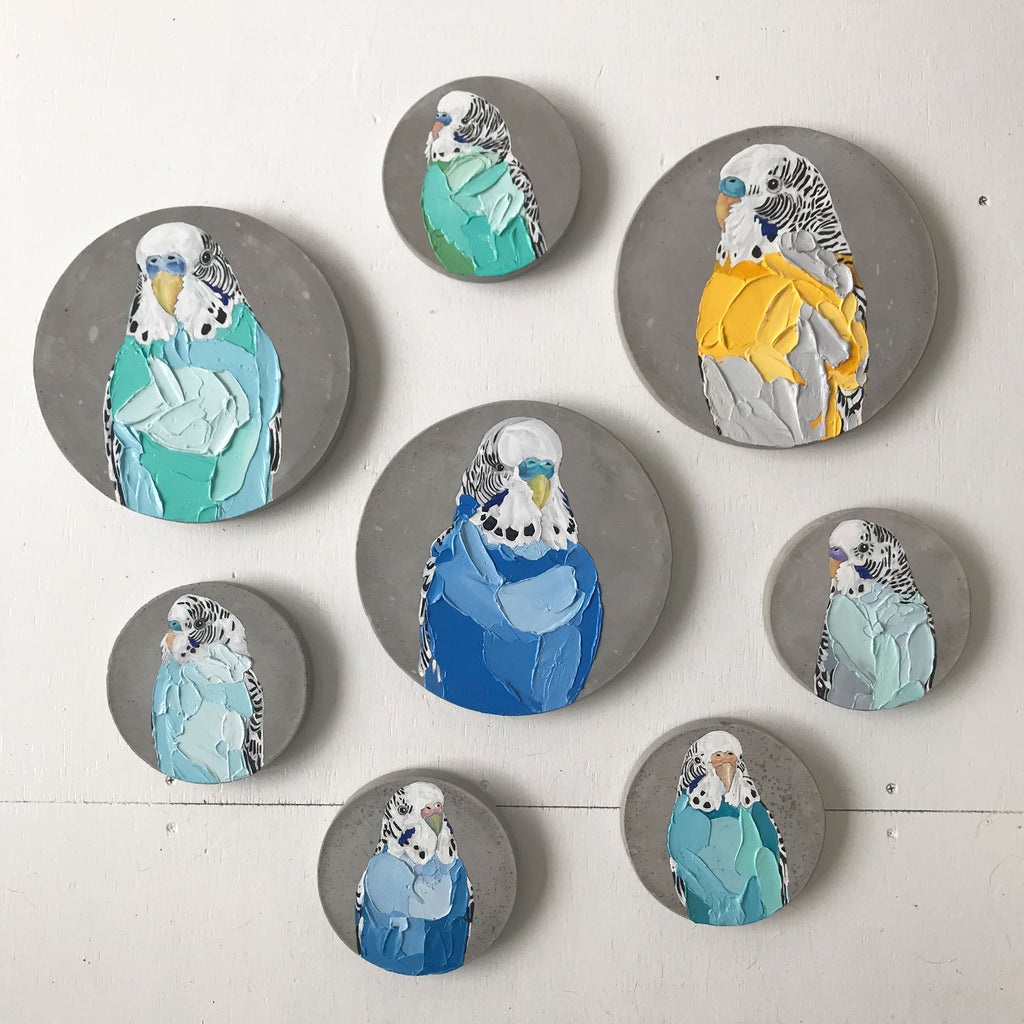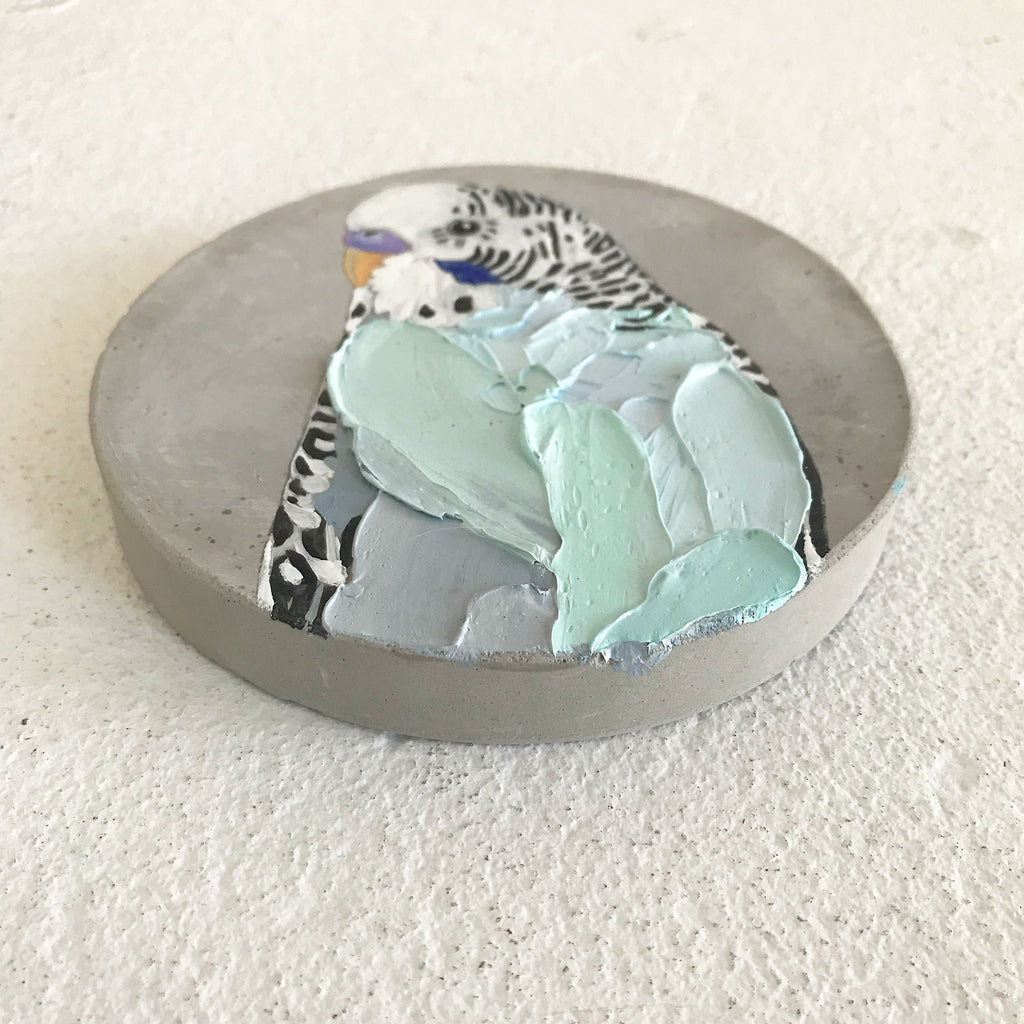 $201.00
$0.00
Pretty Boy 34 (Martha)
Who's a pretty boy then?
Martha is a Pretty Boy because she can be whatever she wants. 
Oil and enamel on concrete.14cm diameter. Ready to hang. 
Colours can sometimes appear different on various monitors.
This Pretty Boy is as fresh as can be. She's not completely dry yet (she has a lot on her plate, drying is just another thing on her list, OK?) .... she will be shipped before the end of July.