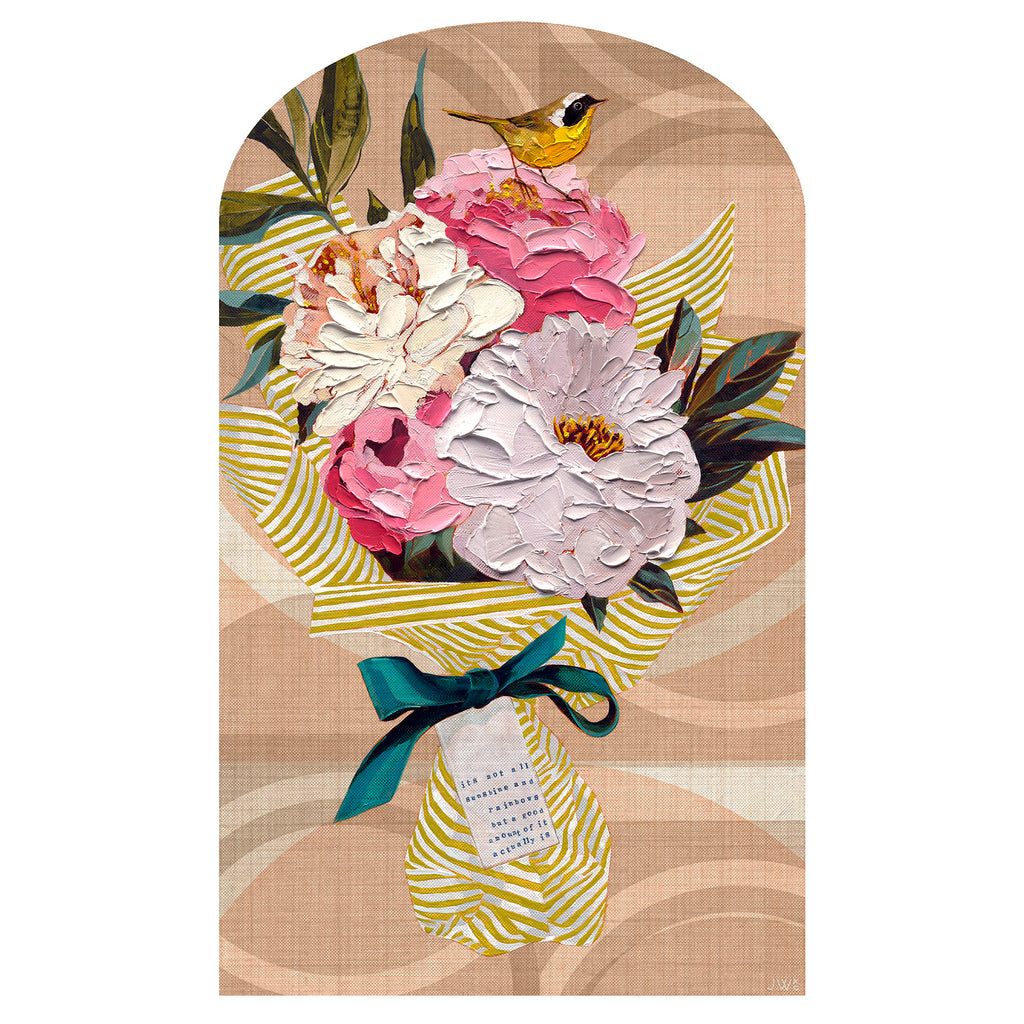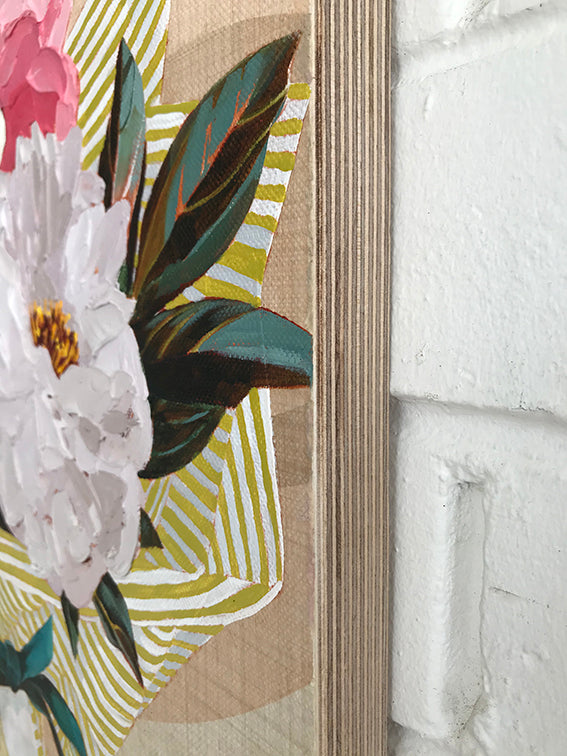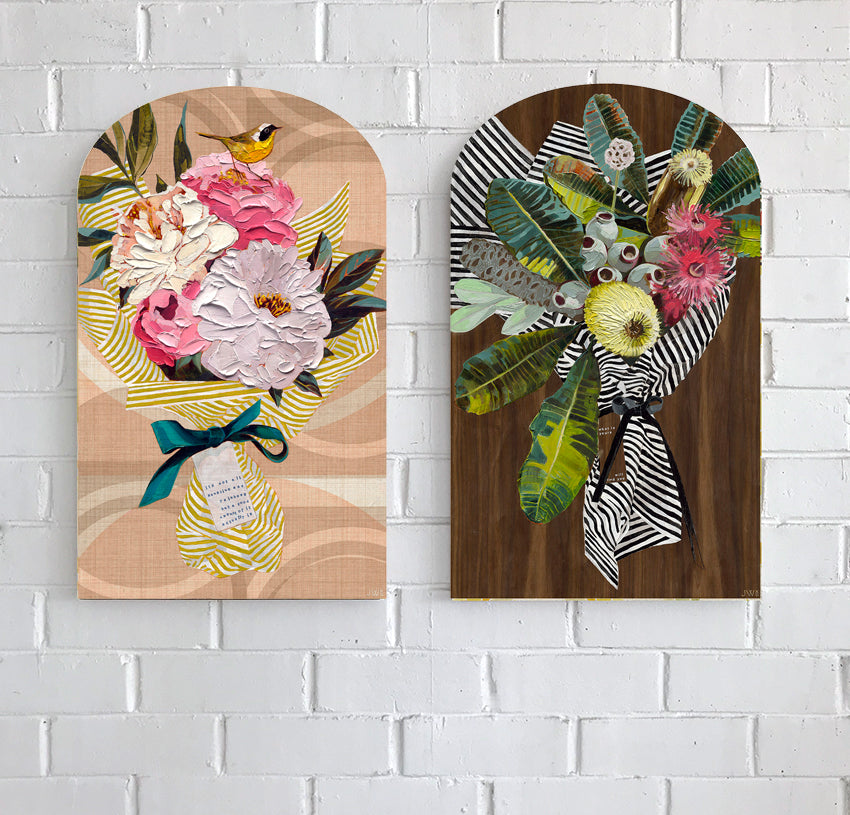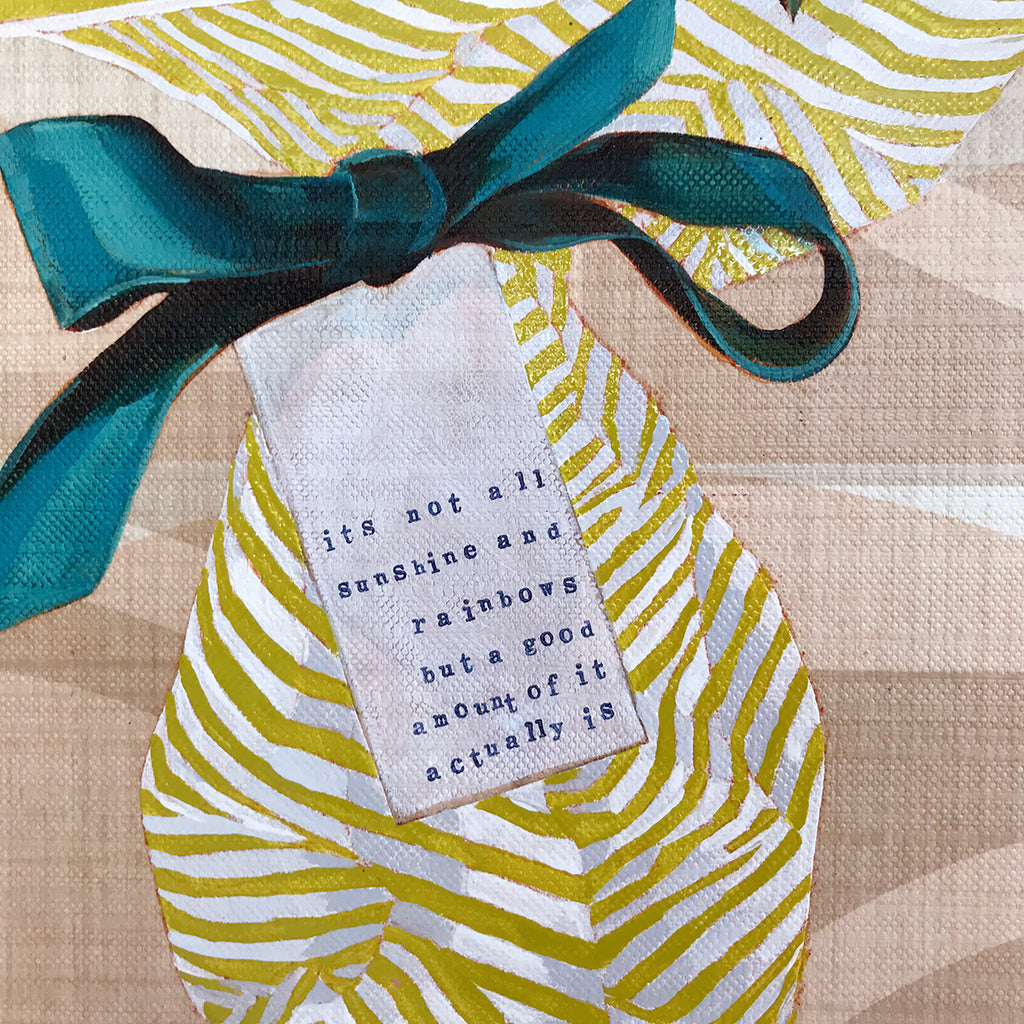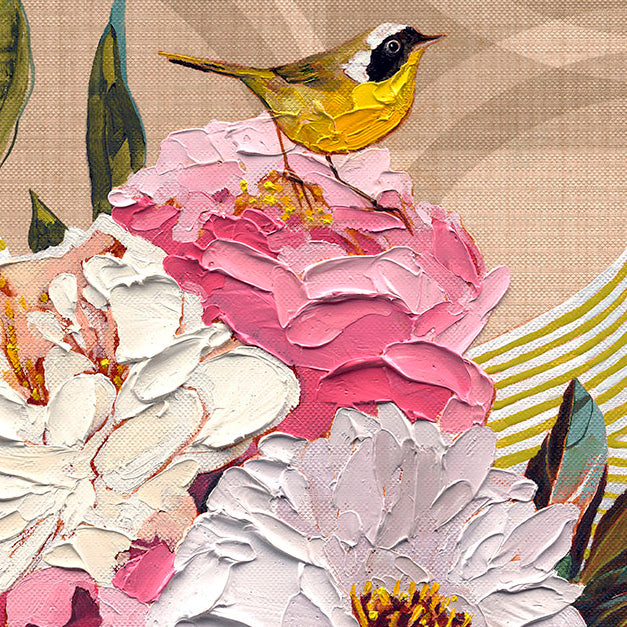 $1,018.00
$0.00
Face To The Sun - Original Painting - 65cmx40cm
"It's not all sunshine and rainbows but a good amount of it actually is"

Flowers are time's avatar, an icon colourising the hours, perfuming fleeting moments. With all the advances of technology and the millions of ways we have to communicate with each other, there's nothing more genuine and heartfelt than a bouquet of flowers.

"Face To The Sun" features a happy yellow wren perched on a bouquet of pink peonies
Oil on wallpaper and birch ply. Ready to hang.


Free Domestic Shipping 
$75AUD Worldwide 
Showing at Sydney Road Gallery Oct 8 - Nov 1.
Will ship week of Nov 2