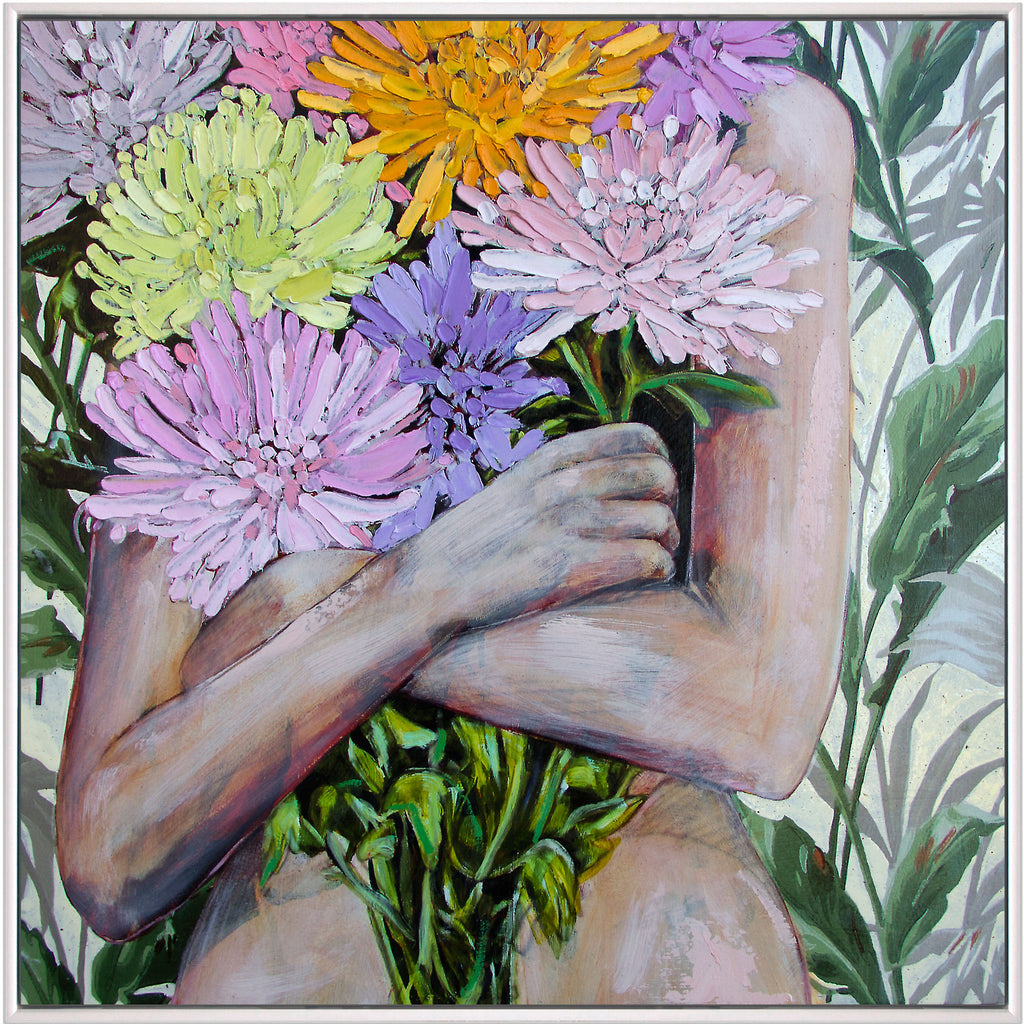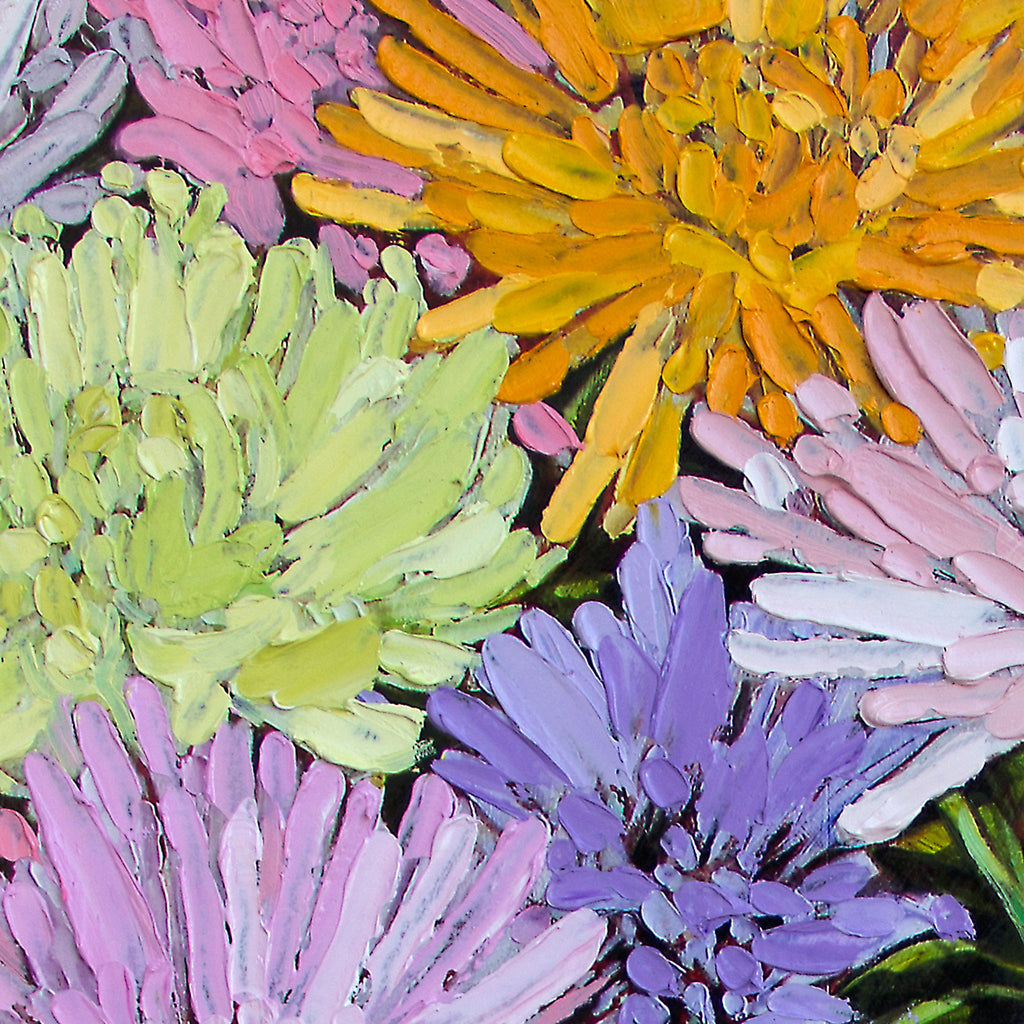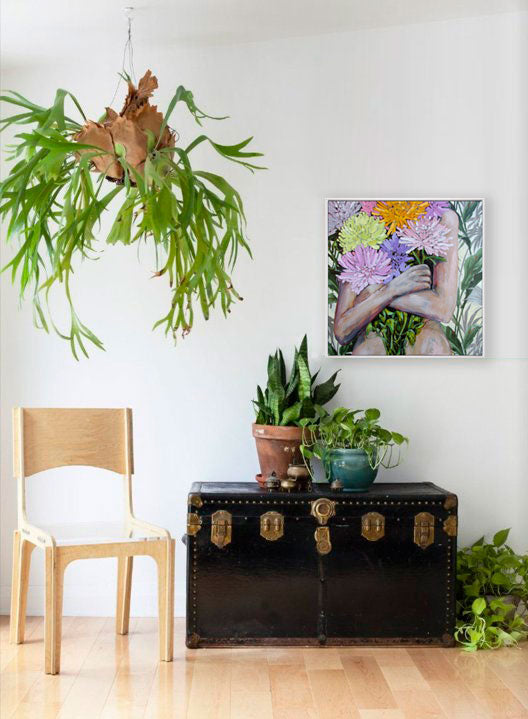 $475.00
$0.00
Mum's The Word - Framed Original - 43cmx43cm
FYI: This painting is currently showing at Paper Pear in Wagga Wagga. Enquiries to: steph@paperpear.com
Cropped as close as the secrets she keeps, hidden behind her Spidermums, she's Keeping Mum... apparently the average person is keeping 13 secrets right now. Five of them are secrets they've never told another living soul: Mum's The Word.
Saturated impasto pastels over paper on panel. This original painting is part of Jessica's signature series "Wallflowers". 
Dimensions: 43cm x 43cm framed in crisp white timber and signed by the artist.