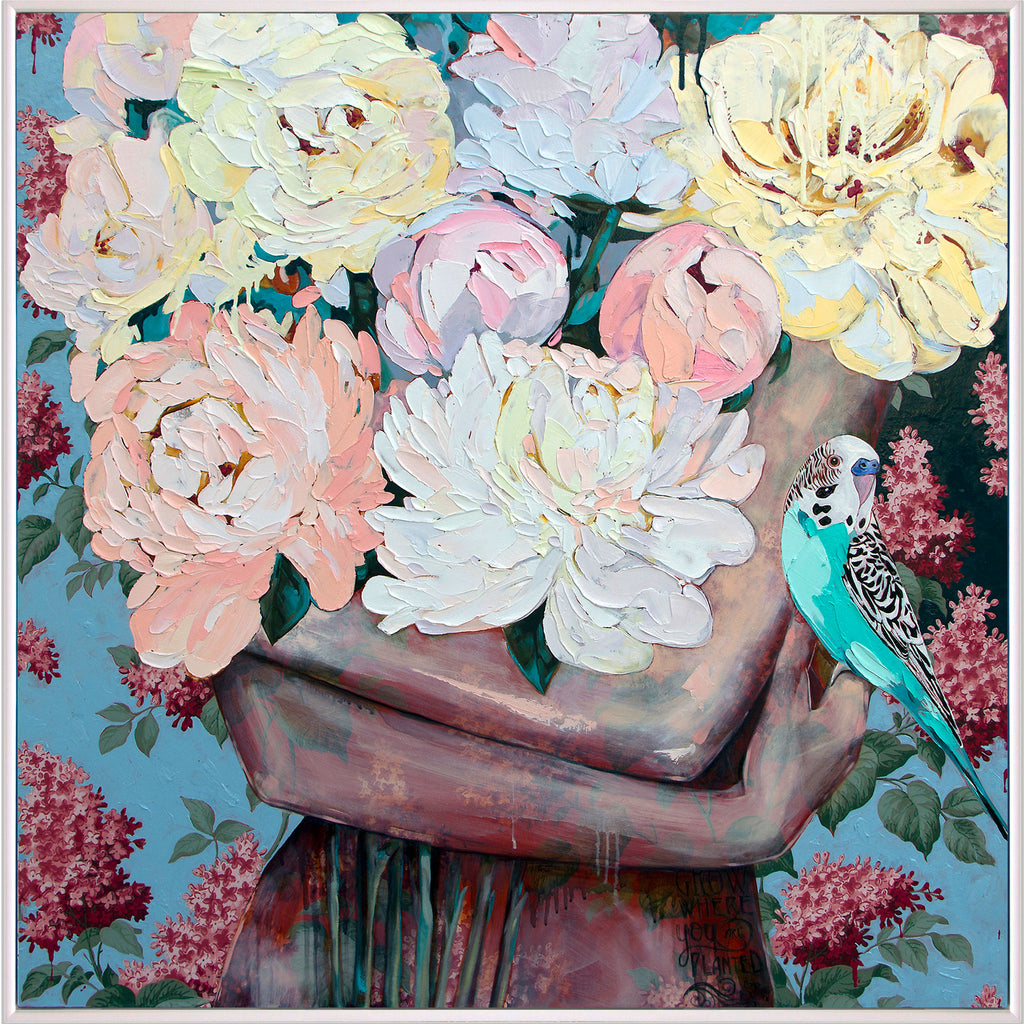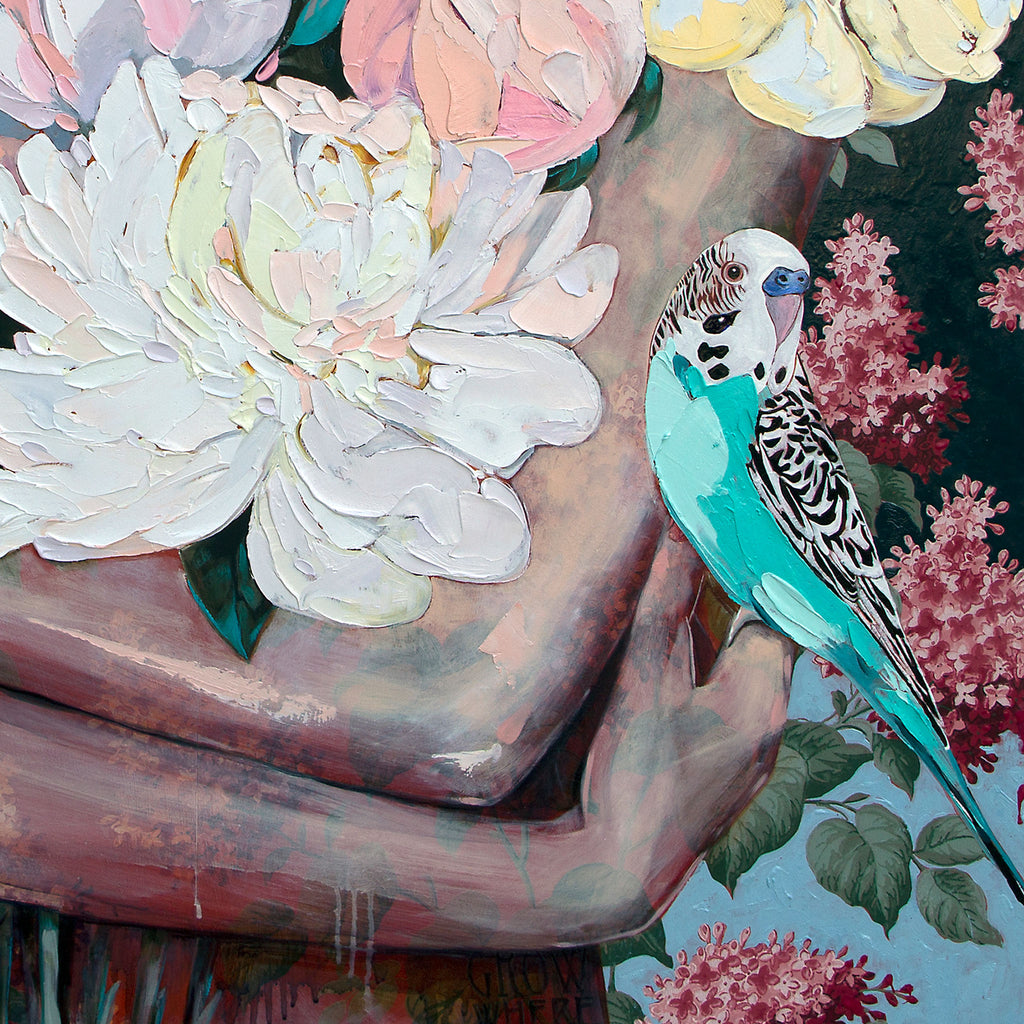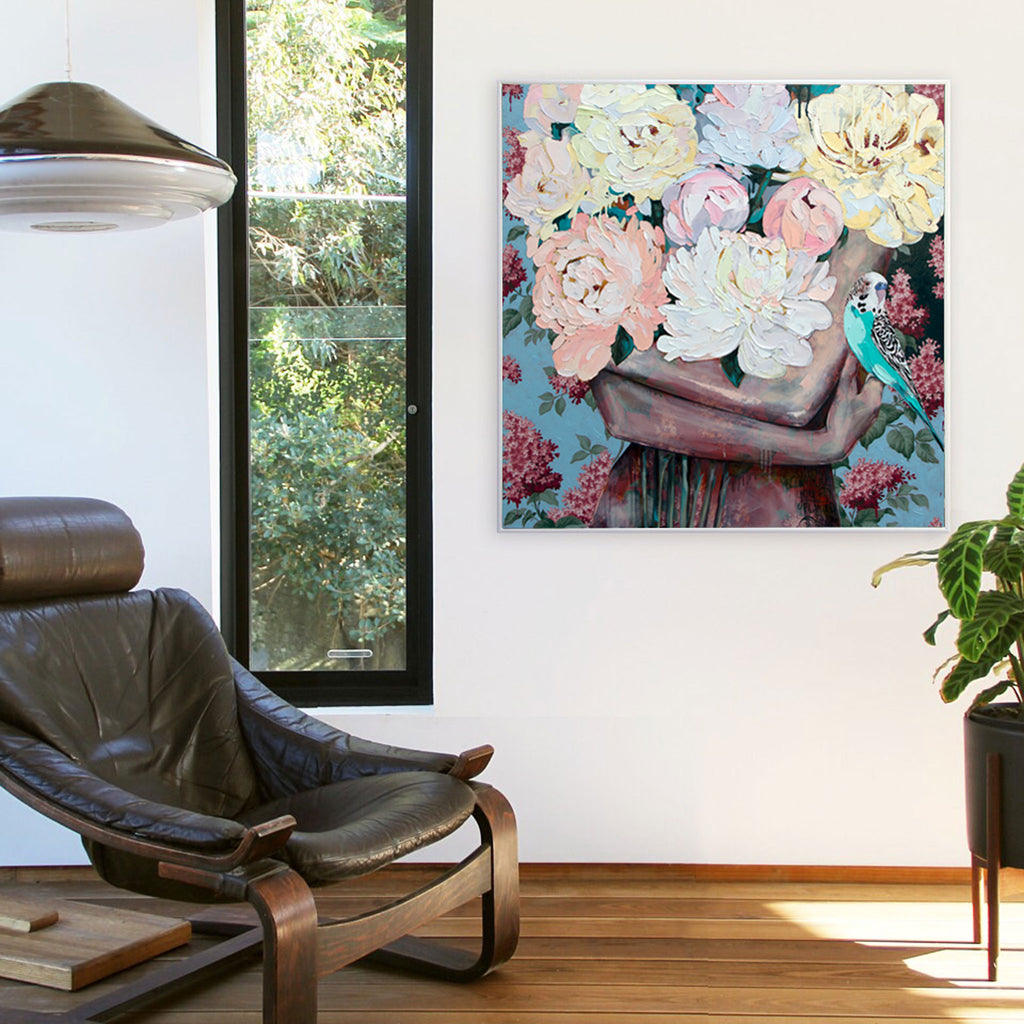 $2,567.00
$0.00
Festiva Maxima - Framed Original - 103cm x 103cm
'Festiva Maxima' sounds like a dance party, but it's actually the name of my favourite peony... and the title of this painting. Hidden on Maxima's hip is the reminder that you will flourish when you "Grow Where You Are Planted"

Lushly textured peonies, over vintage wallpaper on panel. This original painting is part of Jessica's signature series "Wallflowers". 
Dimensions: 103cm x 103cm framed in crisp white timber and signed by the artist.