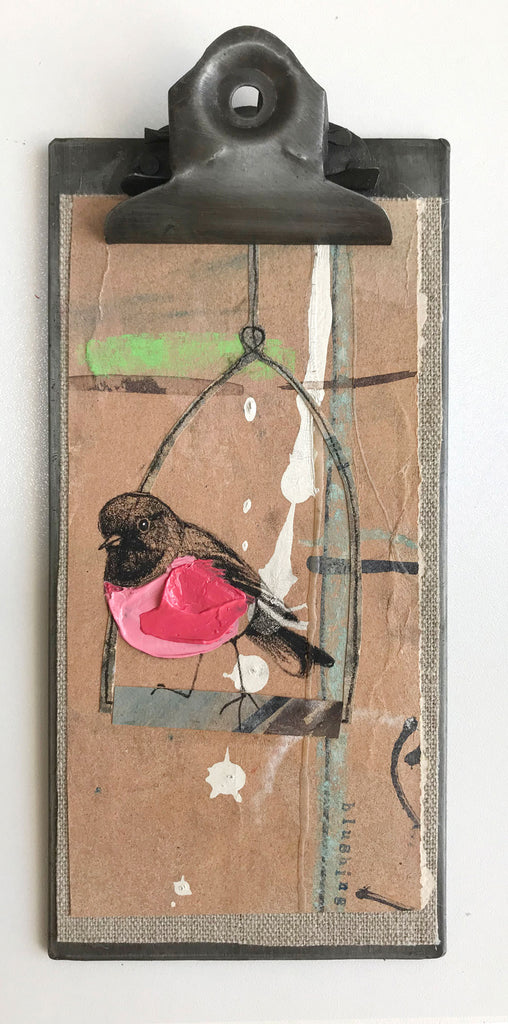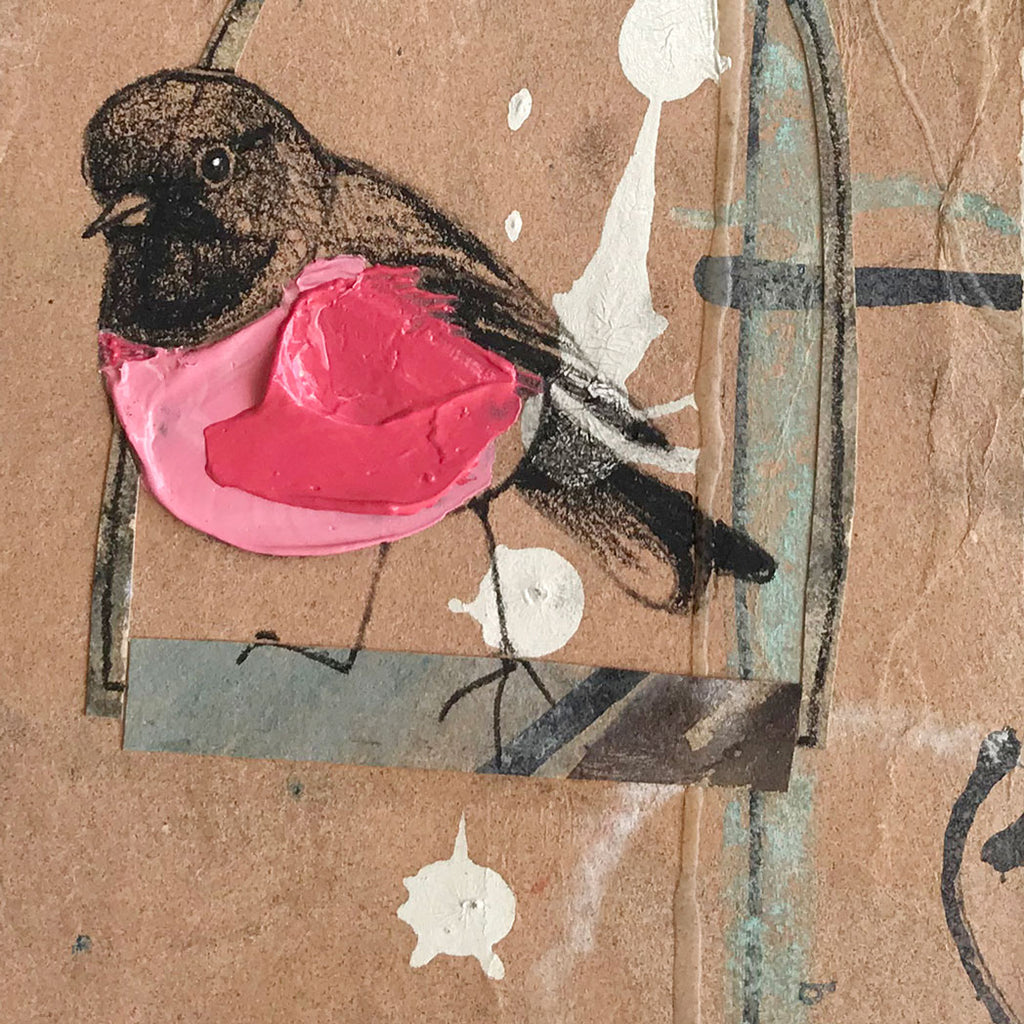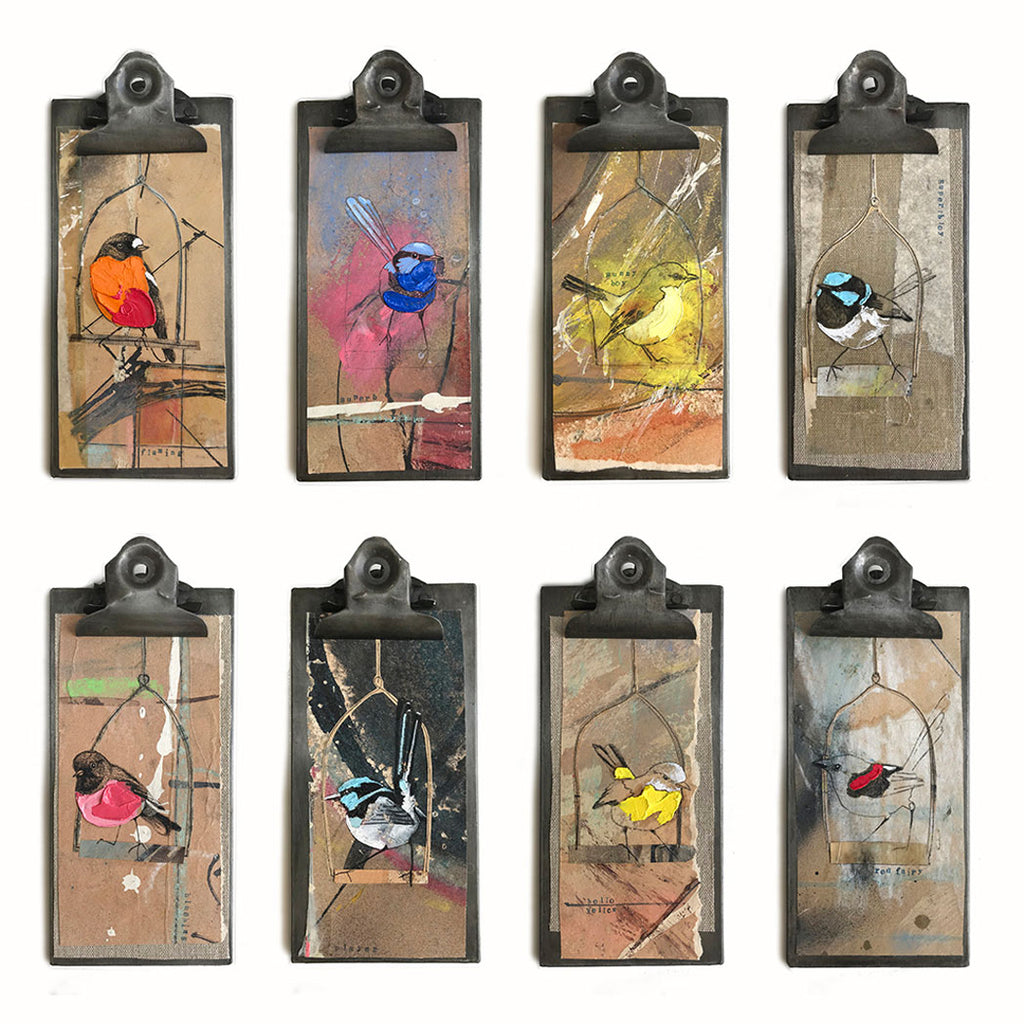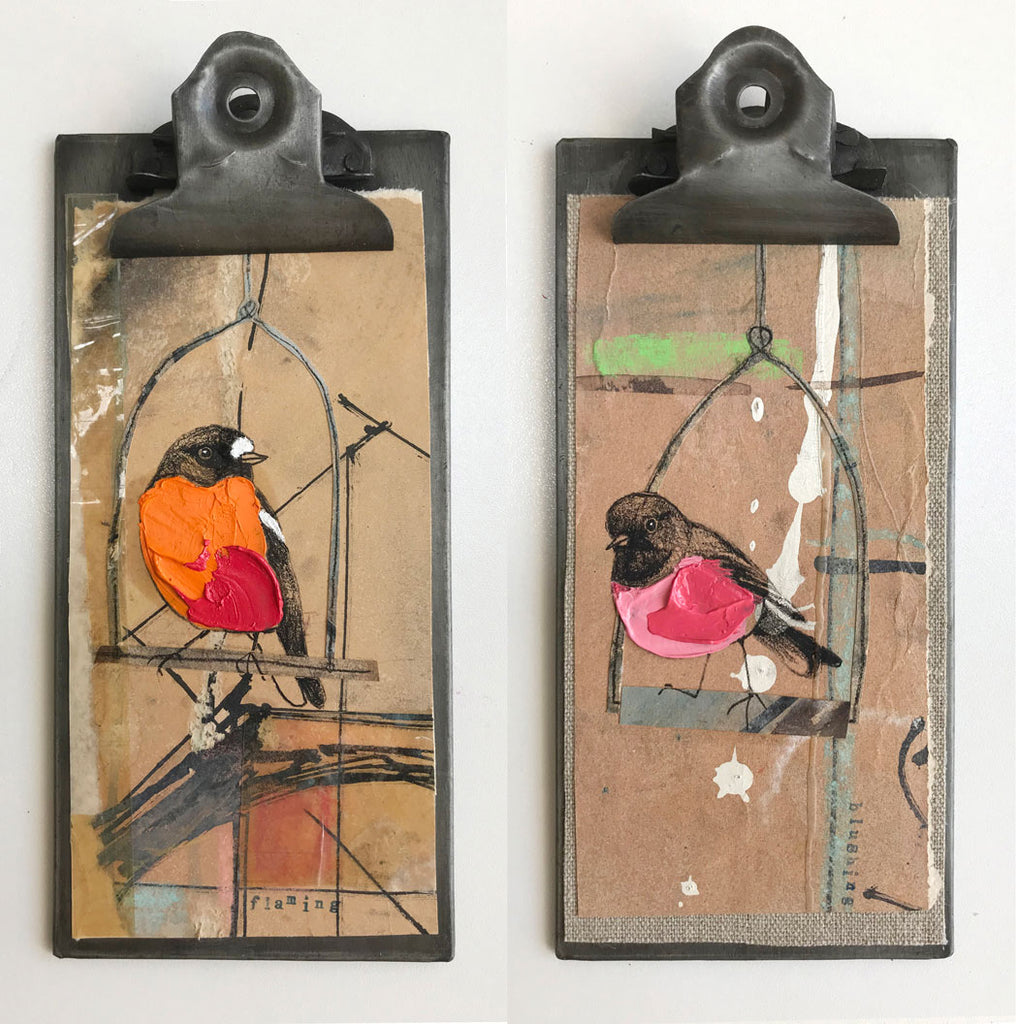 $269.00
$0.00
First Blush
Drawing and collage is an essential part of my process: it's the way I take notes.
The drawings in this series were taken directly from my observations of little birds fossicking in and around Sydney, then embellishing them with a bit of imagination.

"First Blush" is a pretty pink robin.

Mixed media with collage on paper. 21cm x 10cm. Mounted onto a zinc clipboard and ready to hang.