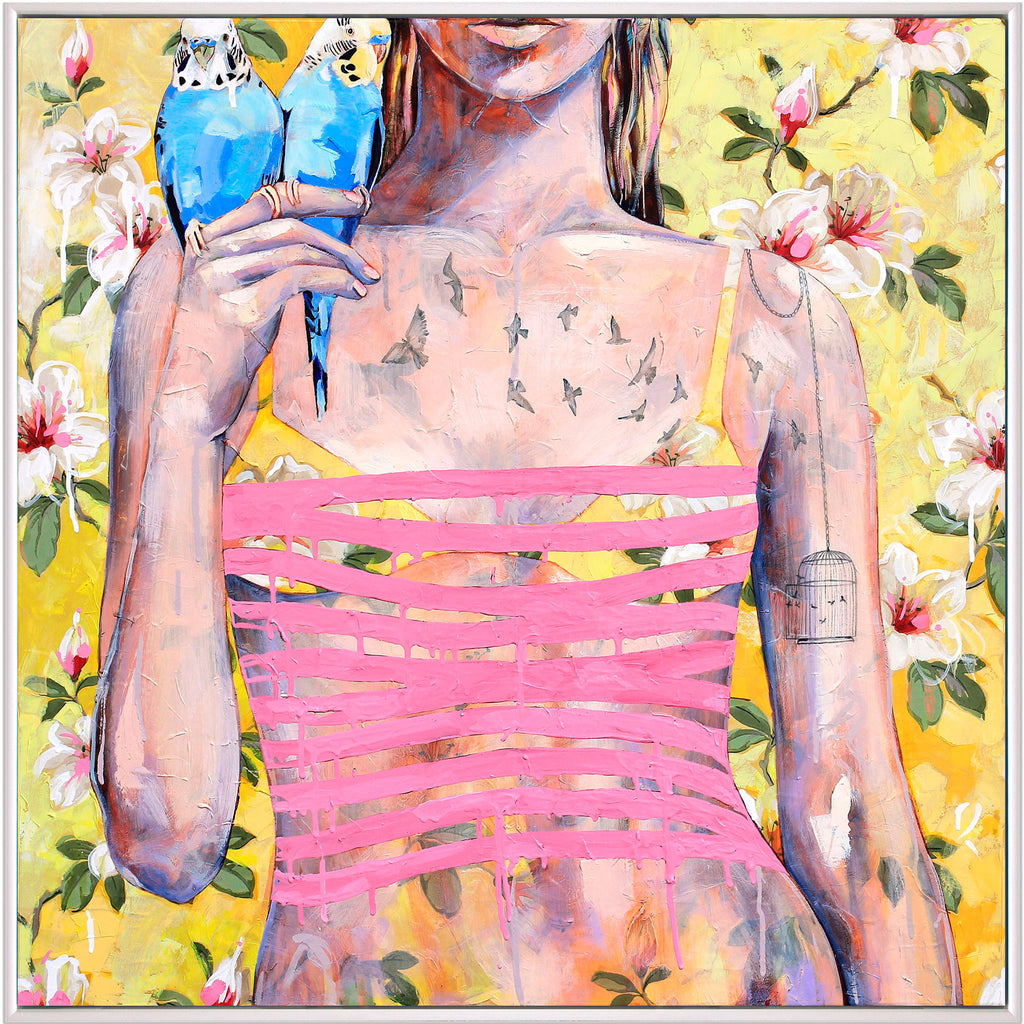 $0.00
$0.00
Fly Be Free - Framed Original - 83cmx83cm
Fly Be free! Just don't get caught...

Happy yellows, girly pinks and edgy tattoos set the scene for these cheeky budgies who have flown the coop. Oil, enamel and 1950's vintage botanical wallpaper on timber panel. This original painting is part of Jessica's signature series "Wallflowers".
Dimensions: 93cm x 93cm framed in crisp white timber and signed by the artist. This painting price includes shipping.