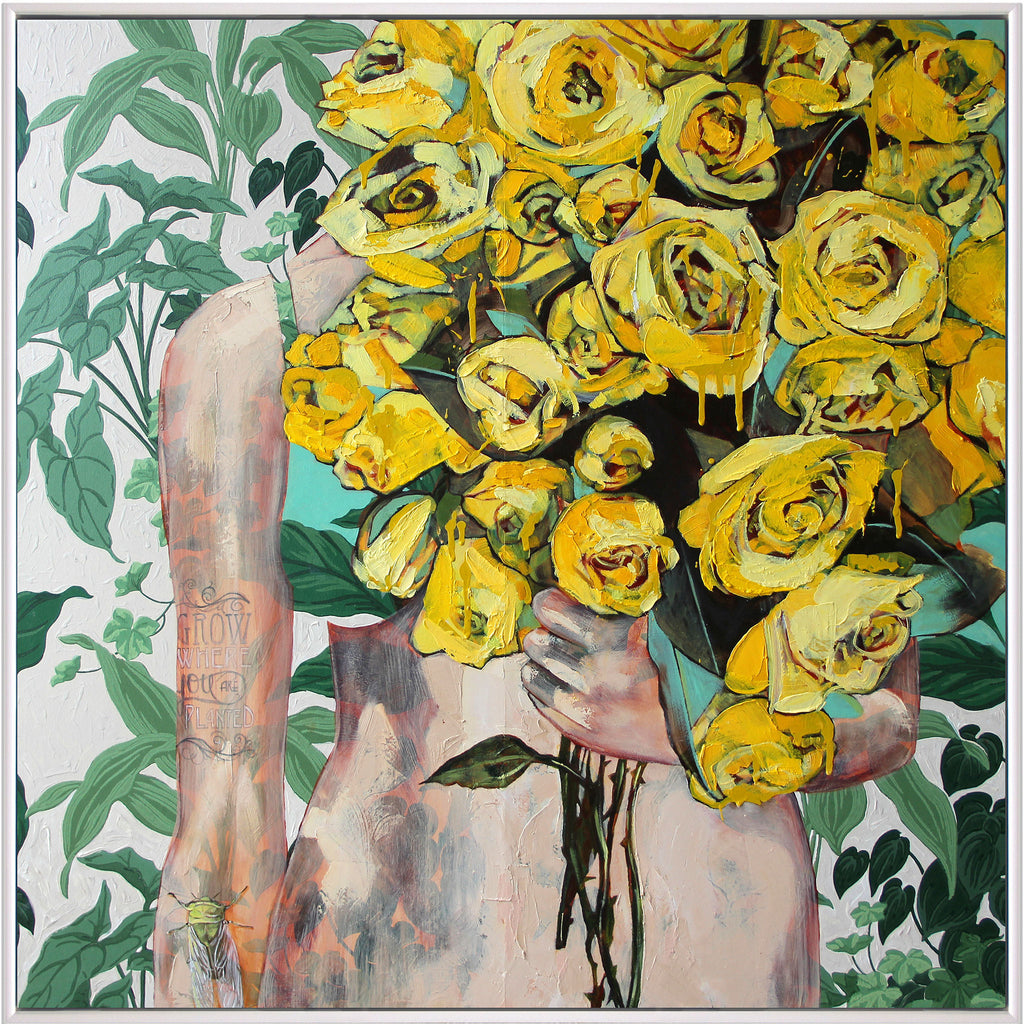 $0.00
$0.00
Grow Where You Are Planted - Framed Original - 83cmx83cm
Like a flower that grows through a crack in the concrete, sometimes you have to make the best of a situation and Grow Where You are Planted.

Bright yellow roses and a shy cicada in oil and enamel over 1950's vintage botanical wallpaper on timber panel. This original painting is part of Jessica's signature series "Wallflowers".
Dimensions: 83cm x 83cm framed in crisp white timber and signed by the artist. This painting price includes shipping.