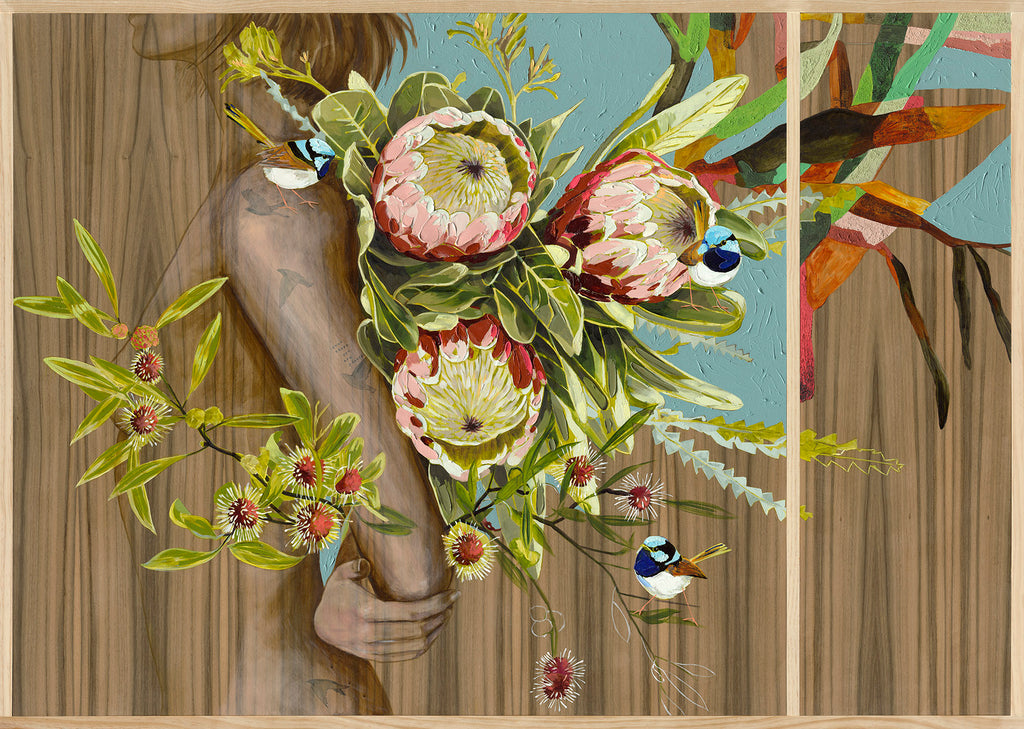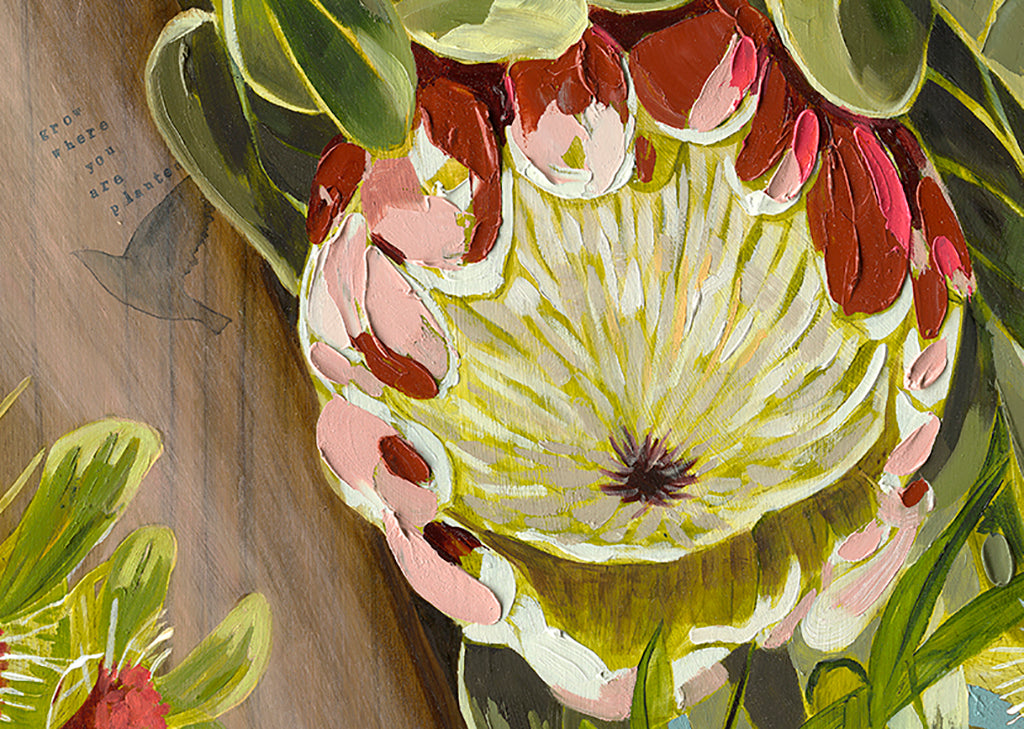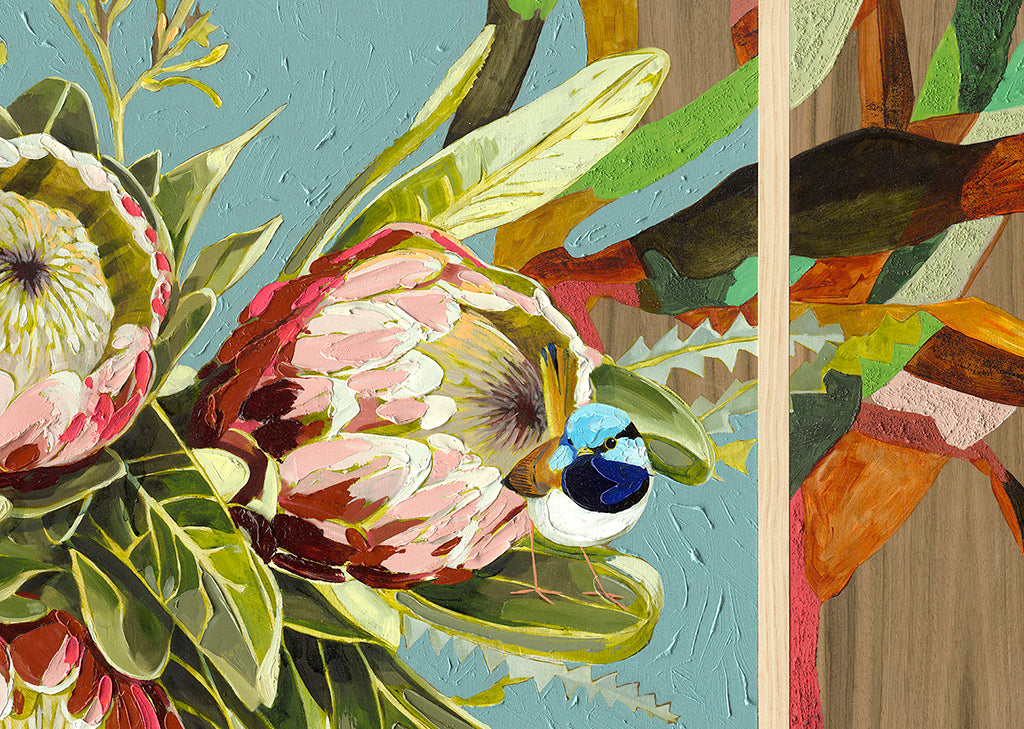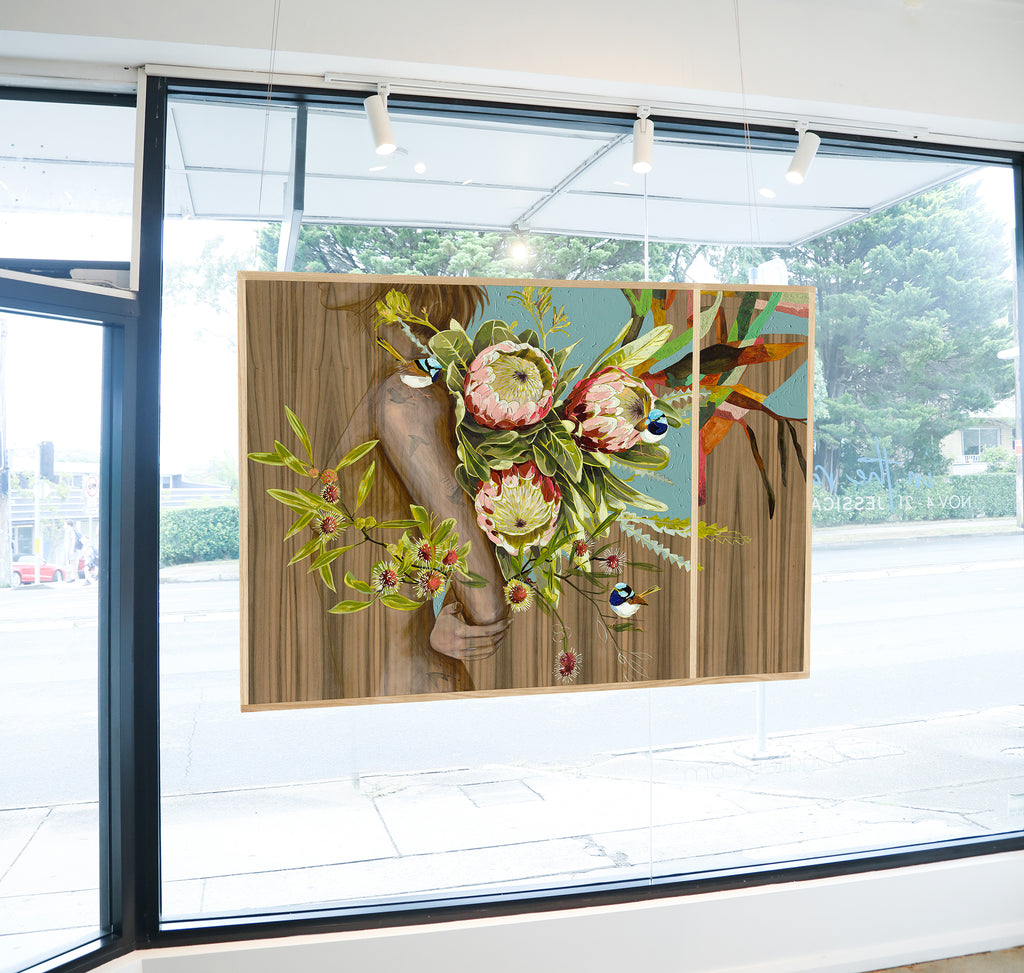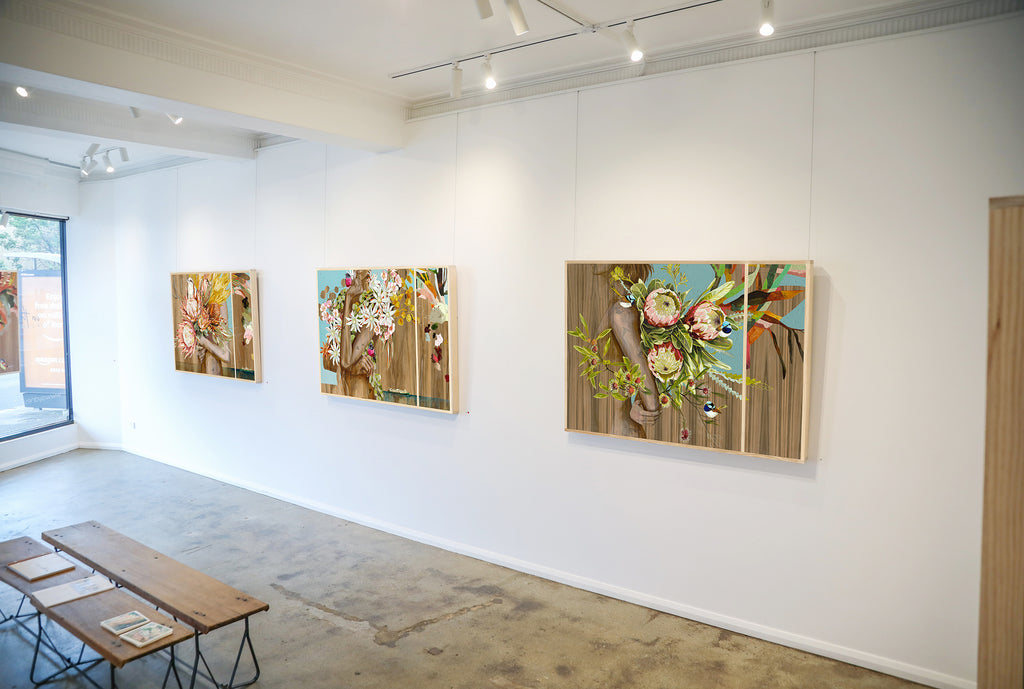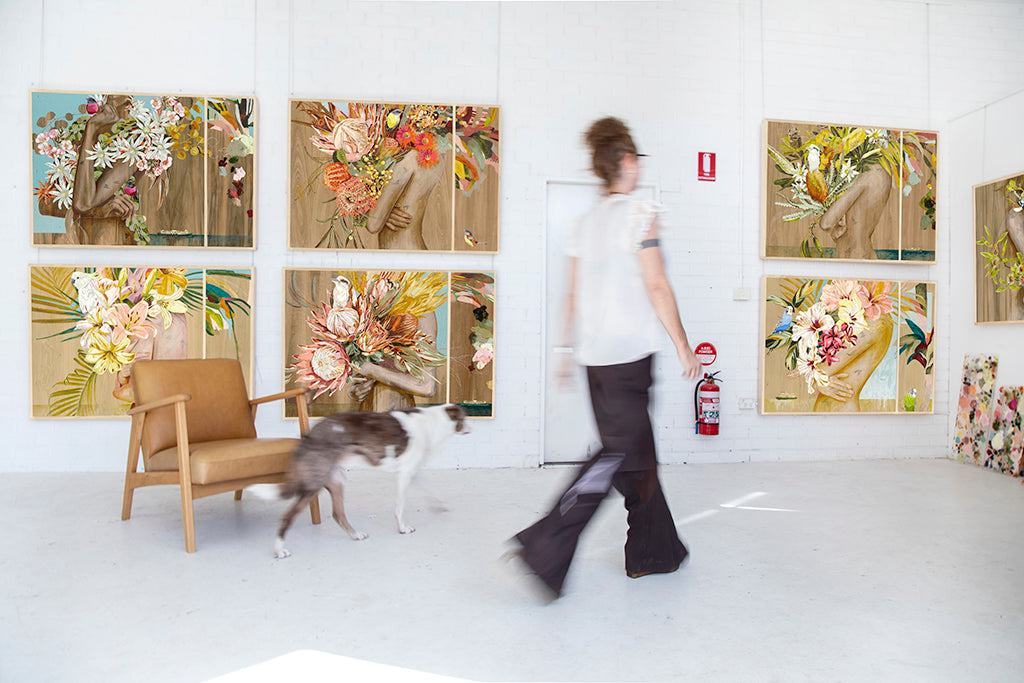 $3,935.00
$0.00
Growing Season - Framed Original - 105cm x 145cm
"Growing Season" is one of the paintings currently showing at Sydney Road Gallery as part of my solo show "In The Raw"
This large scale wooden diptych has been created from start to finish, by my hands :) From building the Queensland Walnut support, to the painting with oil, acrylic and sand, to the bespoke framing.
This is one of the more restrained artworks in the show. I resisted the temptation to keep adding in to the painting - the grain of the natural timber (Queensland walnut) is so divine, it deserves the limelight. 
I am so excited about this collection of paintings. It's been months in the making and the collection has been so well received and yes, this is the last girl left of her kind in this current series. Will I be doing more? Maybe... I actually really don't know... and I suppose that's the charm of original work. The process is honest and you never can tell what will be around the corner.
Shipping prices for international freight are approximate and may need to be tweaked. If you would like a quote for your destination, contact me and I'm happy to provide an accurate number.