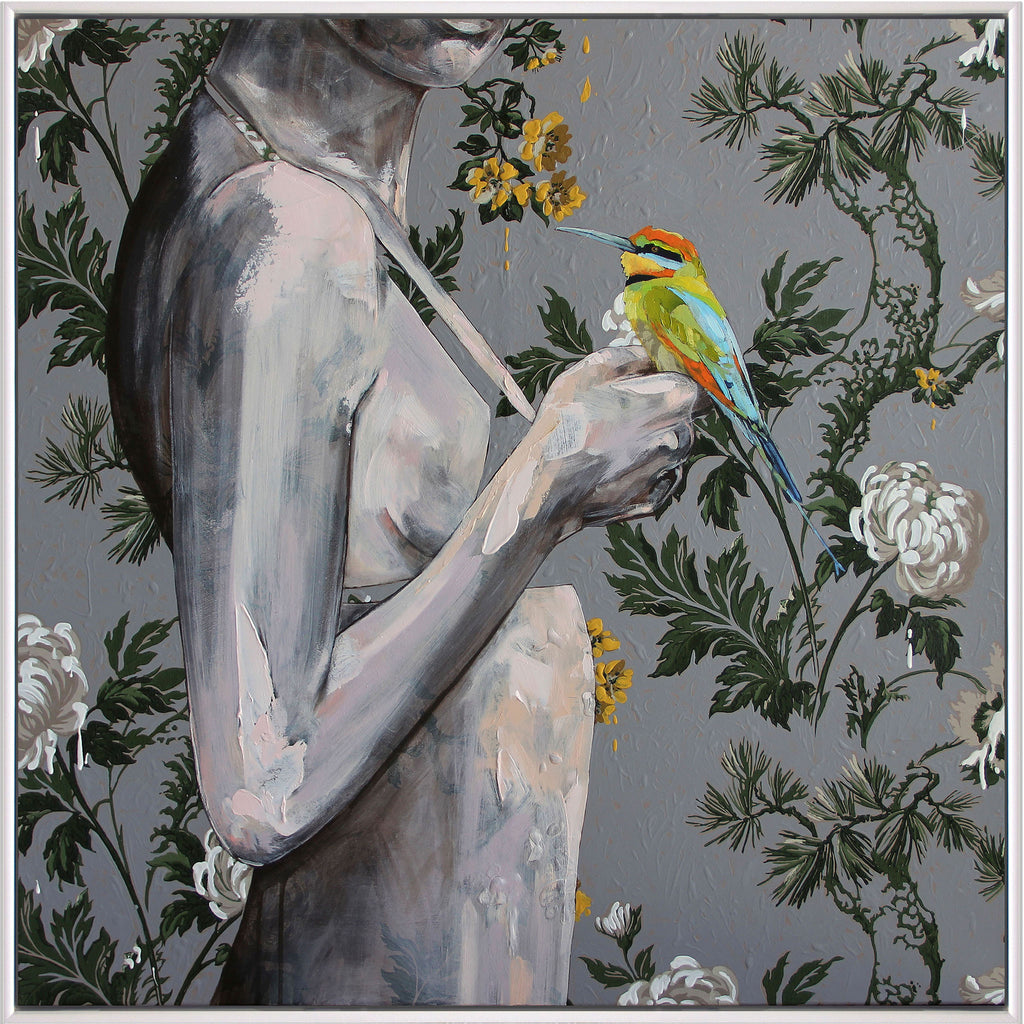 $0.00
$0.00
Holding the Rainbow - framed original - 83cmx83cm
The Rainbow Bee-eater is one of Australia's most beautiful birds with its startling yet muted oranges, gauzy greens, powder-puff blues and soft yellows.
Oil and enamel over 1950's vintage botanical wallpaper on timber panel. Holding the Rainbow is part of Jessica's signature series "Wallflowers".
Dimensions: 83cm x 83cm framed in crisp white timber and signed by the artist. This painting price includes shipping.