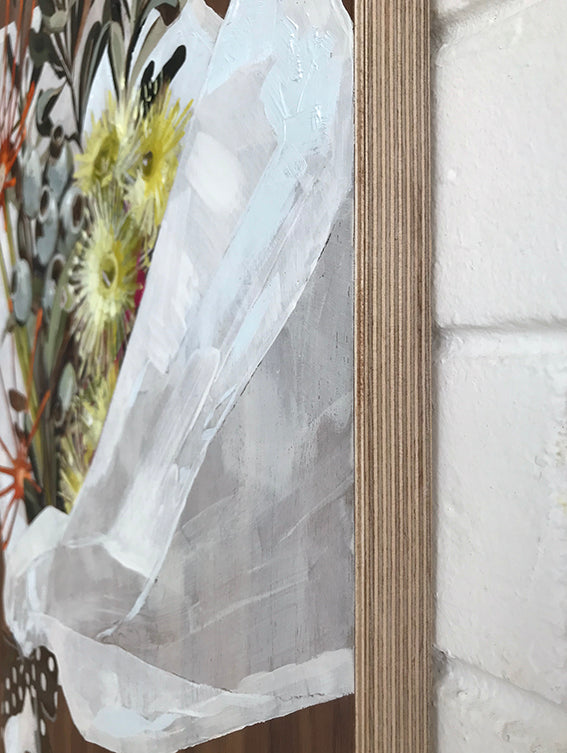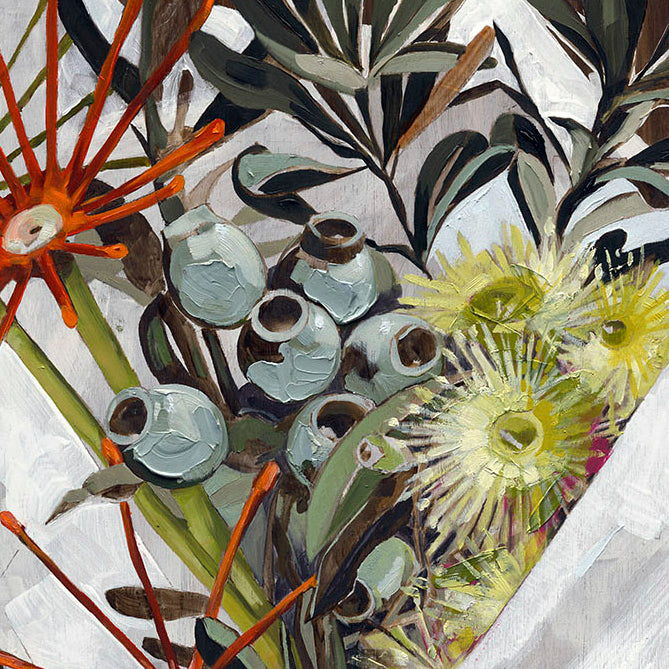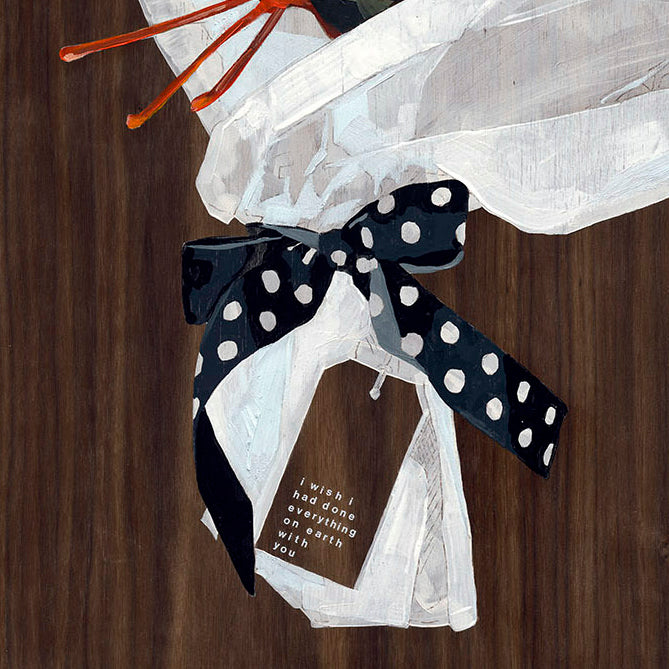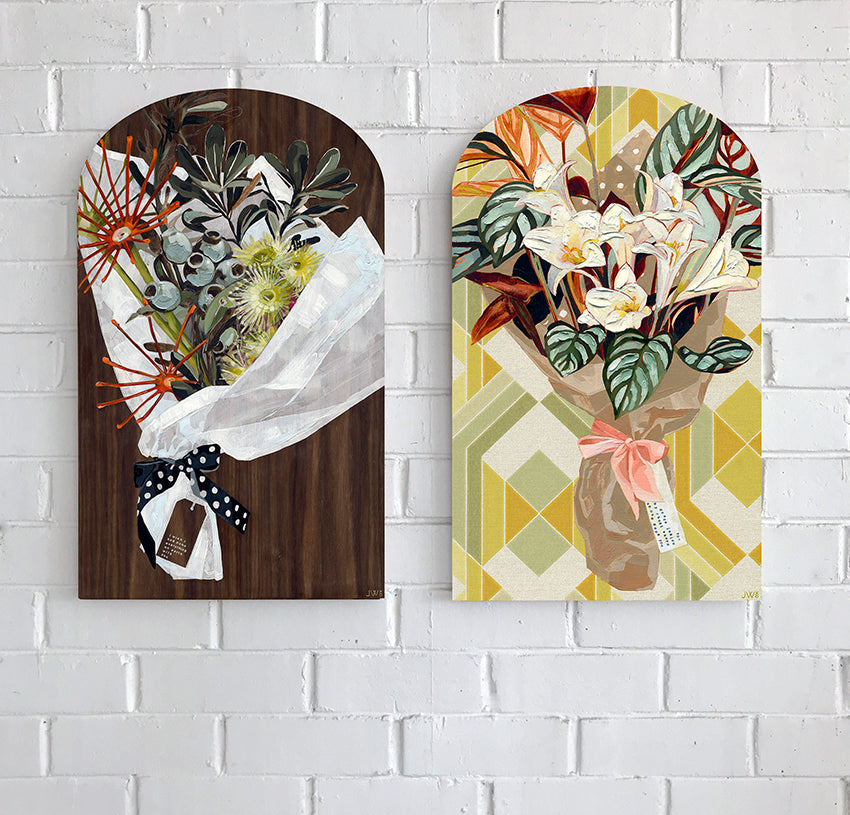 $1,004.00
$0.00
It Was Always You - Original Painting - 65cmx40cm
"I wish I had done everything on earth with you"

Flowers are time's avatar, an icon colourising the hours, perfuming fleeting moments. With all the advances of technology and the millions of ways we have to communicate with each other, there's nothing more genuine and heartfelt than a bouquet of flowers.

"It Was Always You" is a robust bush bouquet wrapped in delicate tissue
Oil on walnut veneer and birch ply. Ready to hang.


Free Domestic Shipping 
$75AUD Worldwide
Showing at Sydney Road Gallery Oct 8 - Nov 1.
Will ship week of Nov 2