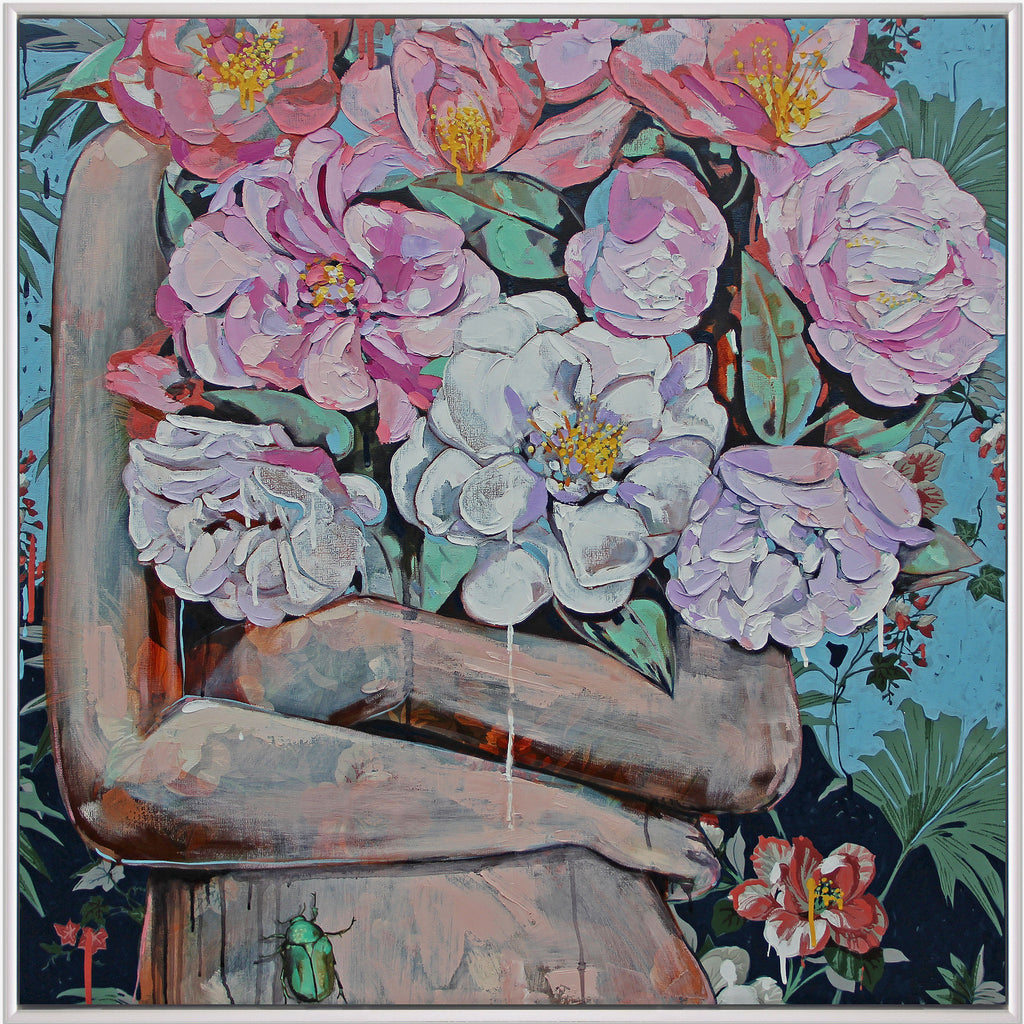 $0.00
$0.00
Kharma Camellia - Framed Original - 93cmx93cm
The idea for this painting plays on Boy George's song "Karma Chameleon". The songs lyrics suggested that if you aren't true to yourself (if you don't act how you feel), then you get Karma-justice - which is nature's way of paying you back!

'Kharma Camellia' features luscious layers of impasto hues over vintage wallpaper on panel, this original painting is part of Jessica's signature series "Wallflowers".
Dimensions: 93cm x 93cm framed in crisp white timber and signed by the artist.