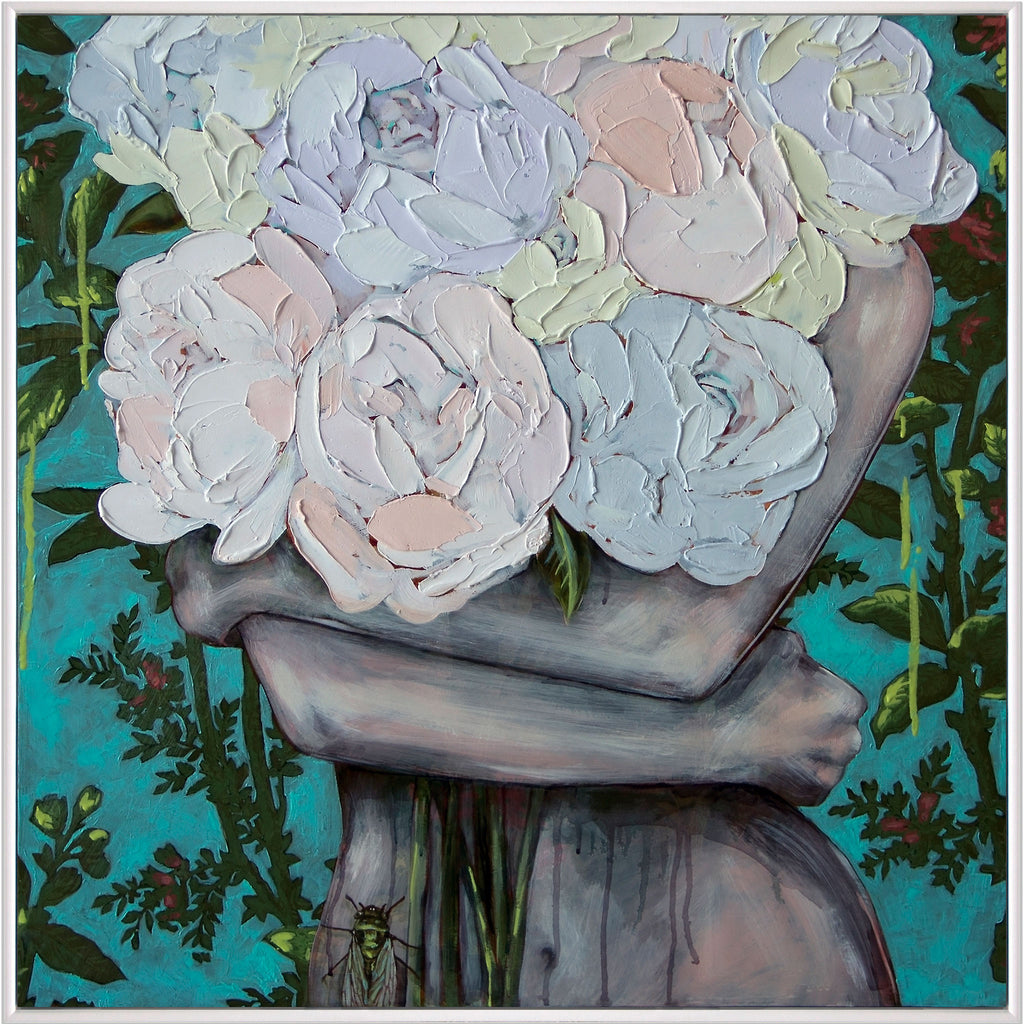 $1,022.00
$0.00
Lost and Found - Framed Original - 63cmx63cm
"Lost yesterday, somewhere between sunrise and sunset, two golden hours, each set with sixty diamond minutes. No reward is offered, for they are gone forever." - Horace Mann
"Lost and Found" is a part of Jessica's ongoing series of work "Wallflower", which takes its inspiration from beautiful vintage wallpaper from the 40's and 50's. The series is an exploration into beauty and the nature of feminine identity: in particular, how appearances relate to the inner self.
Beautiful muted pastel impasto oil paint against vivid turquoise.
Dimensions: 63cm x 63cm framed in crisp white timber and signed by the artist.