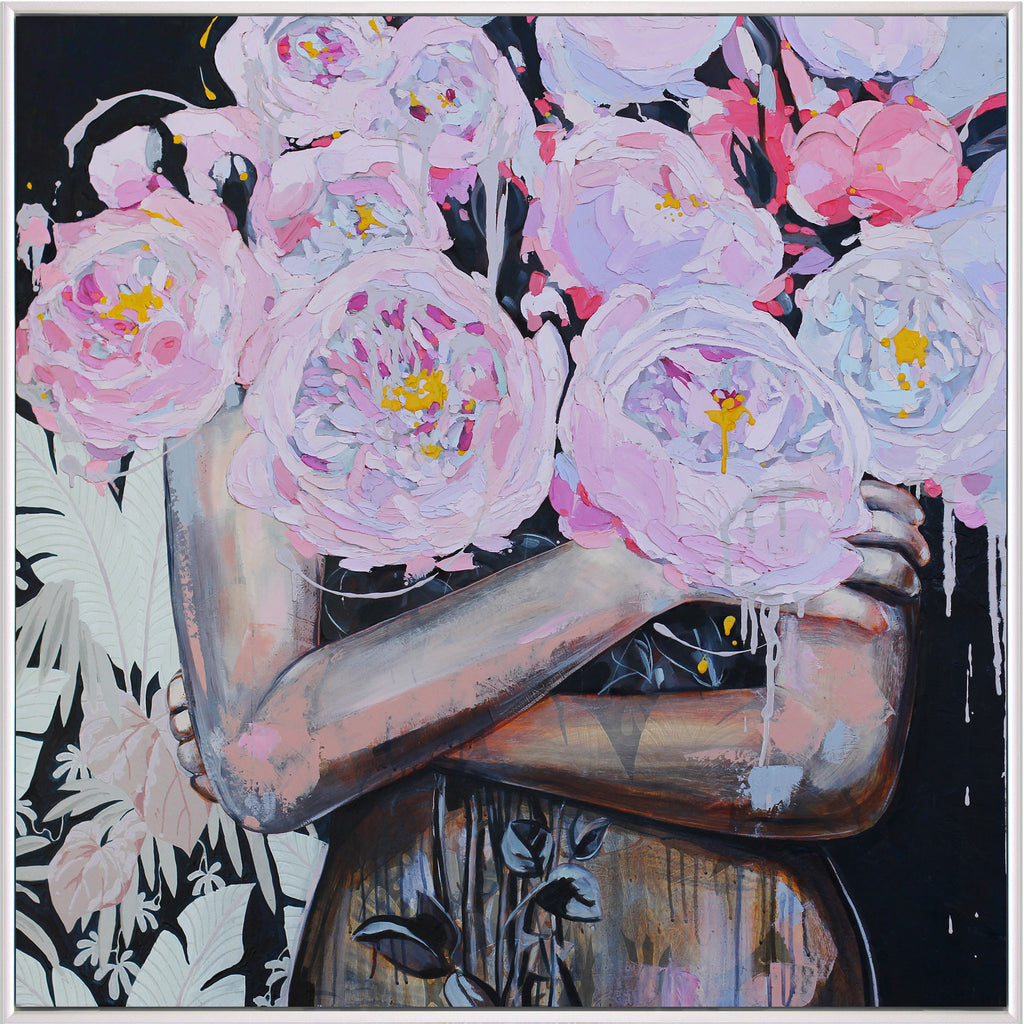 $1,975.00
$0.00
Love Fest - Framed Original - 93cmx93cm
Indulge in a never-ending outburst of floral love!

Love Fest is the embrace of pillowy pinks in the middle of the night. Buttery oil paint layered over vintage 1950's wallpaper on archival gatorboard panel. This original painting is part of Jessica's signature series "Wallflowers".
Dimensions: 93cm x 93cm framed in crisp white timber and signed by the artist.