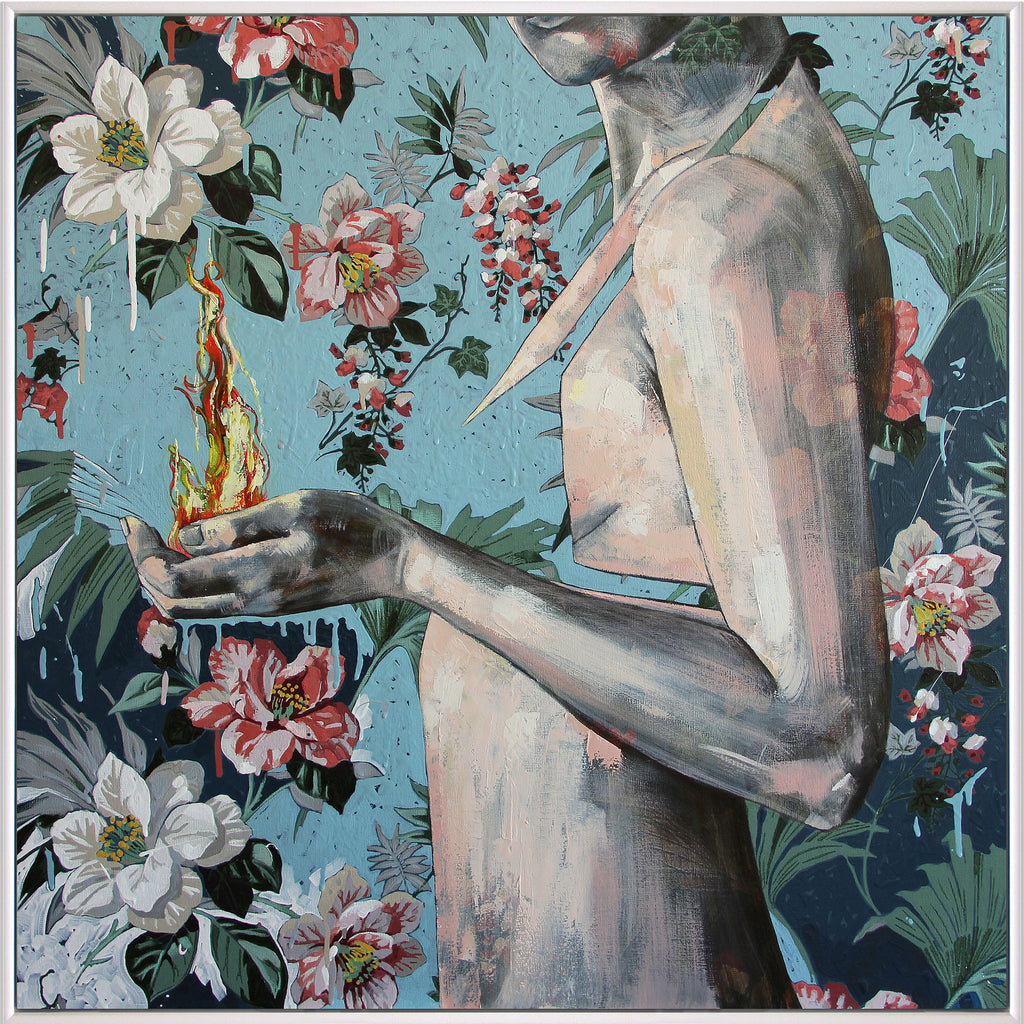 $1,629.00
$0.00
Lovely is the Feeling - Framed Original - 83cmx83cm
"Touch me and I feel on fire"
Lovely is the Feeling was created for a 2015 group show at 19 Karen Gallery, inspired by the songs of Michael Jackson. With luscious layers of charvin oils and enamel paint over vintage wallpaper on archival gatorboard, this original painting is part of Jessica's signature series "Wallflowers".
Dimensions: 83cm x 83cm framed in crisp white timber and signed by the artist. This painting price includes shipping.