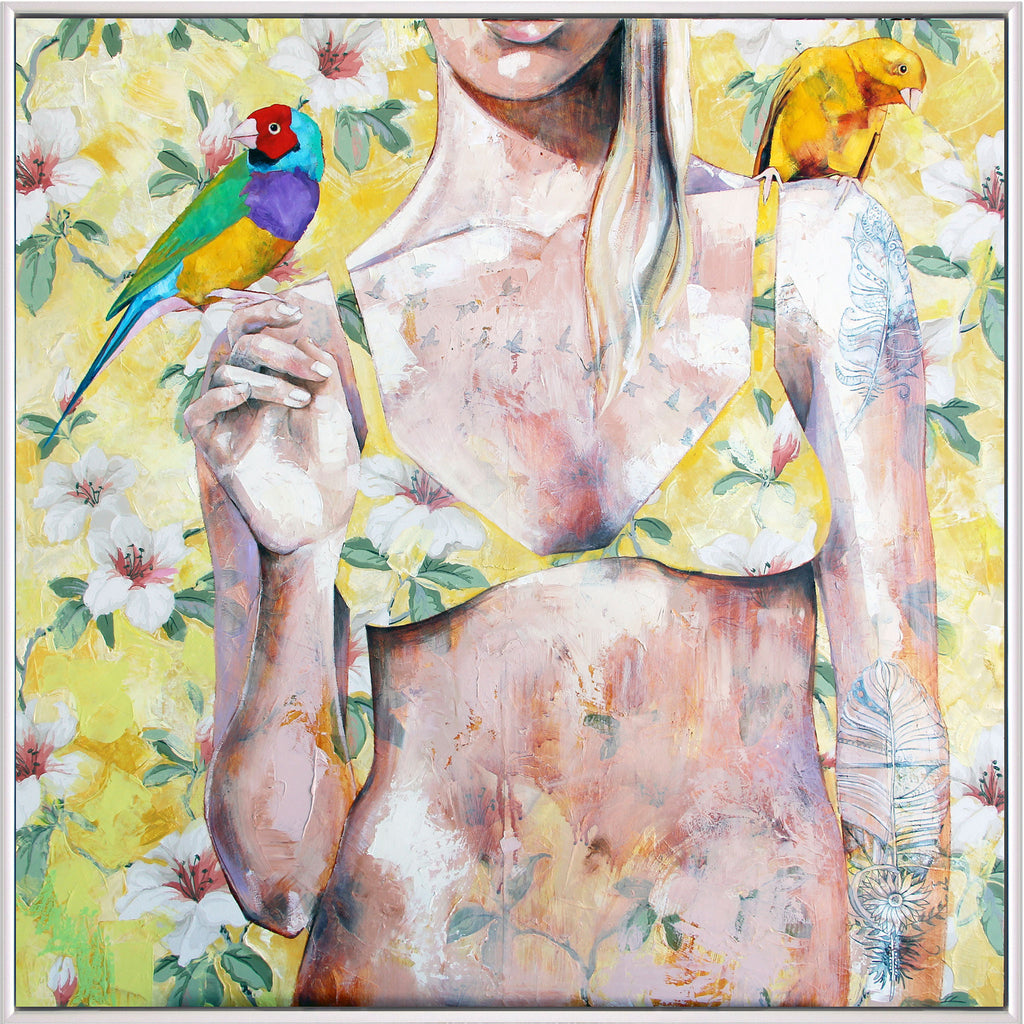 $1,328.00
$0.00
Mrs Finch - Framed Original - 83cmx83cm
Fresh frangipanis and colourful finches.
Mrs Finch is the embodiment of an Australian summer. Oil, enamel and acrylic over vintage botanical wallpaper on archival gatorboard. This original painting is part of Jessica's signature series "Wallflowers".
Dimensions: 83cm x 83cm framed in crisp white timber and signed by the artist. This painting price includes shipping.