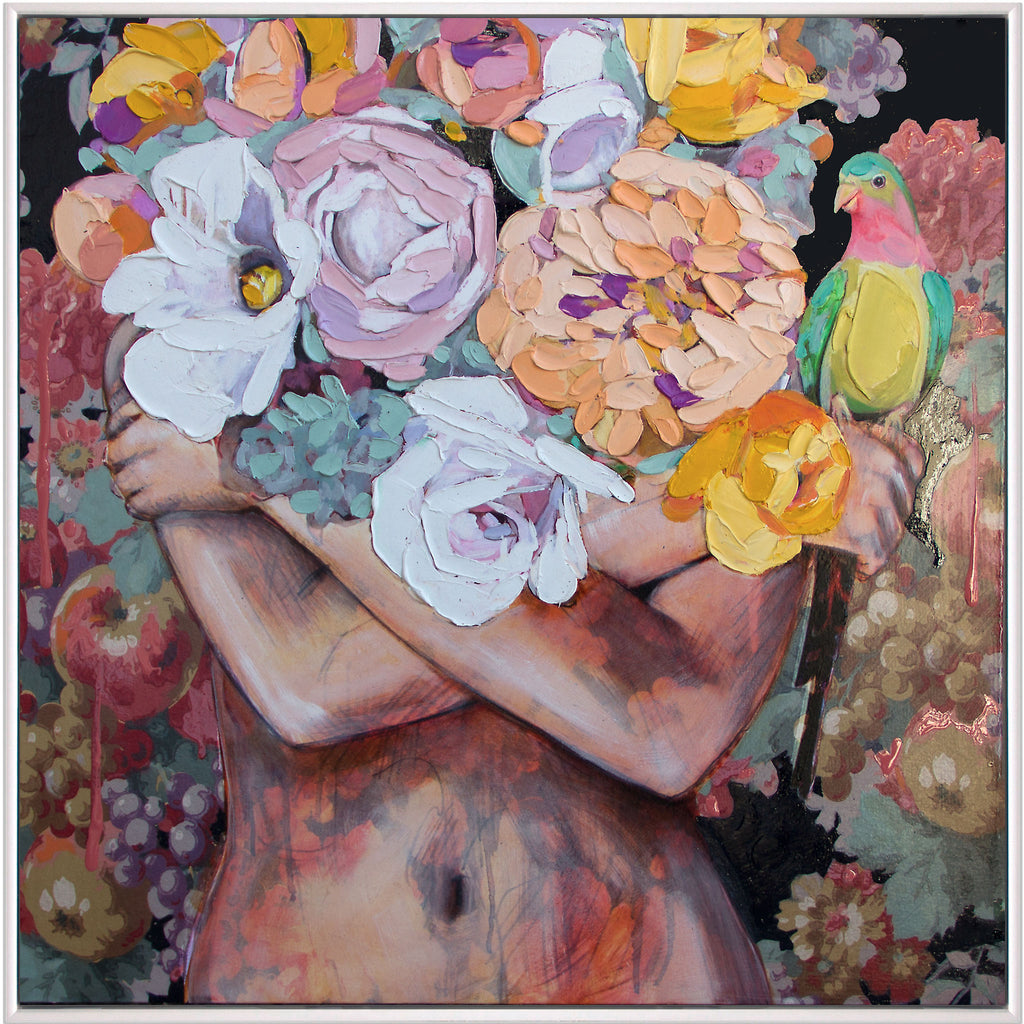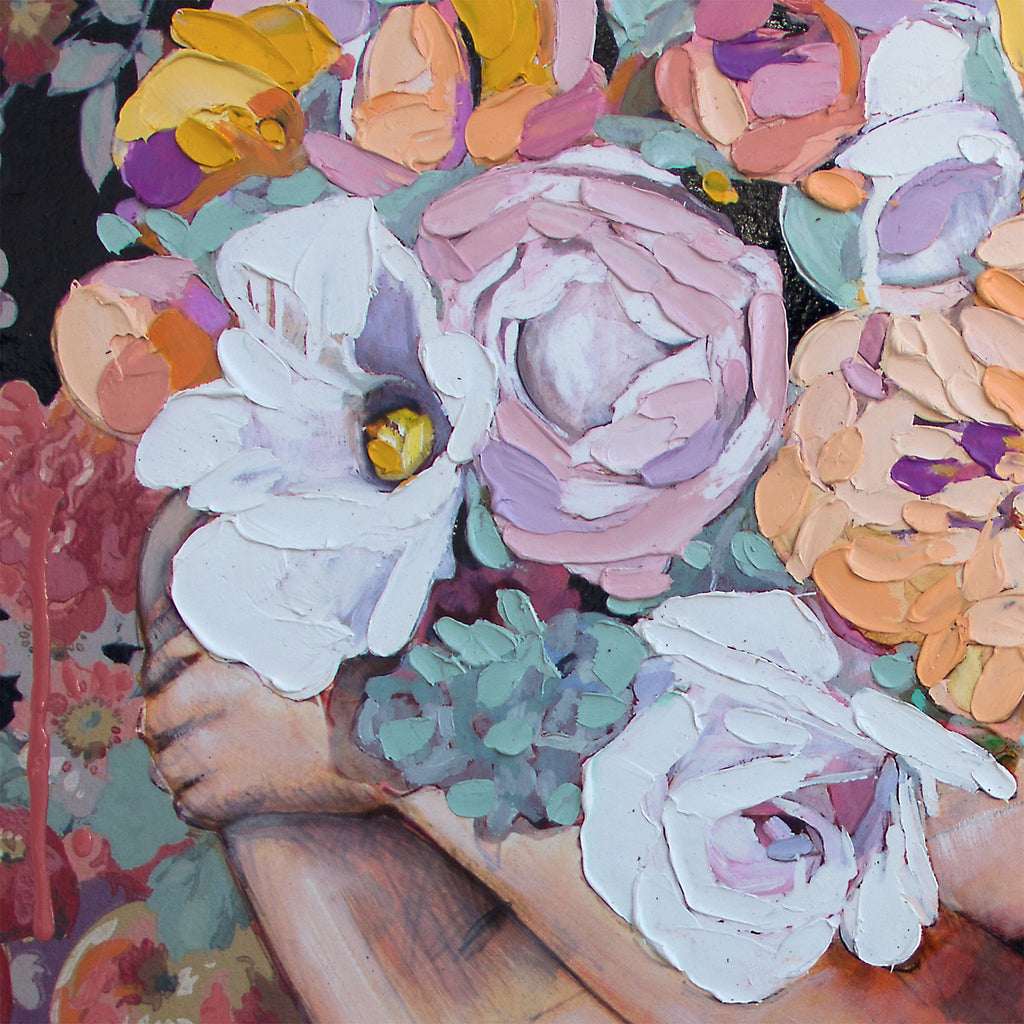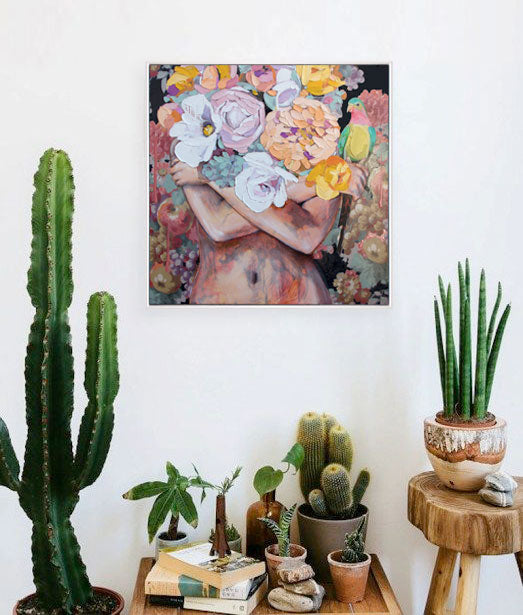 $477.00
$0.00
Never The Same Love Twice - Framed Original - 43cmx43cm
"There are all kinds of love in this world, but never the same love twice" — F Scott Fitzgerald 

I love Fitzgerald because he comes so close to naming the ineffable. "The Sensible Thing" is a story that recalls a searing moment in life for so many of us: that first love, its inevitable end, and the realisation you can never go back. 
Colourful impasto oil over paper on panel. This original painting is part of Jessica's signature series "Wallflowers". 
Dimensions: 43cm x 43cm framed in crisp white timber and signed by the artist.