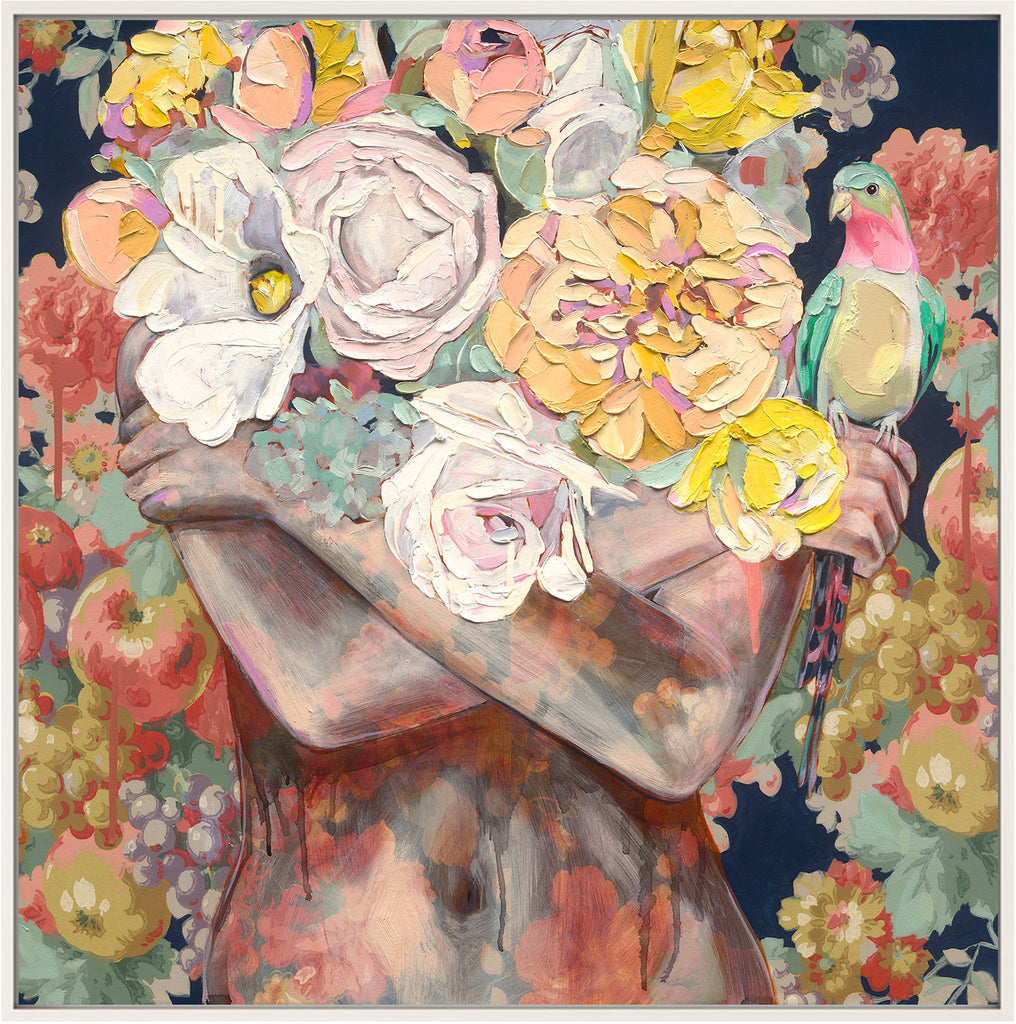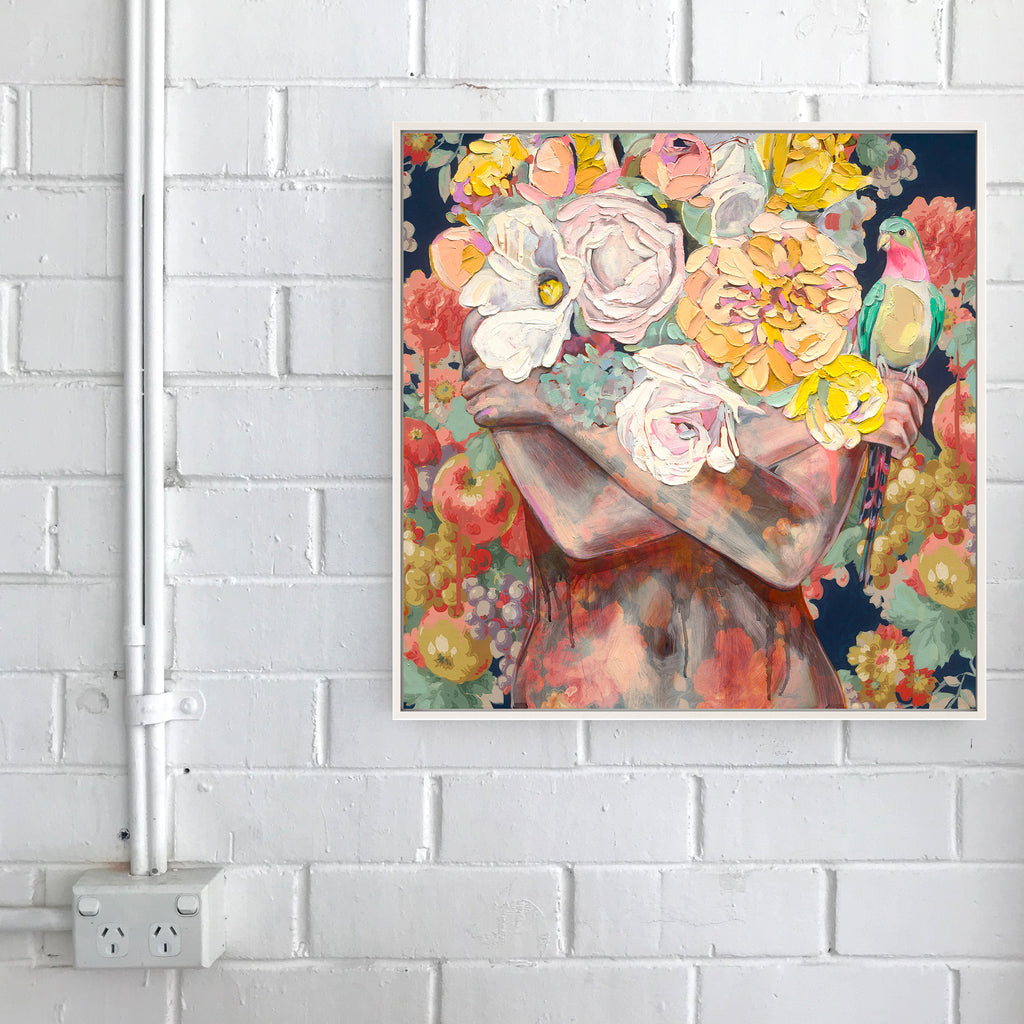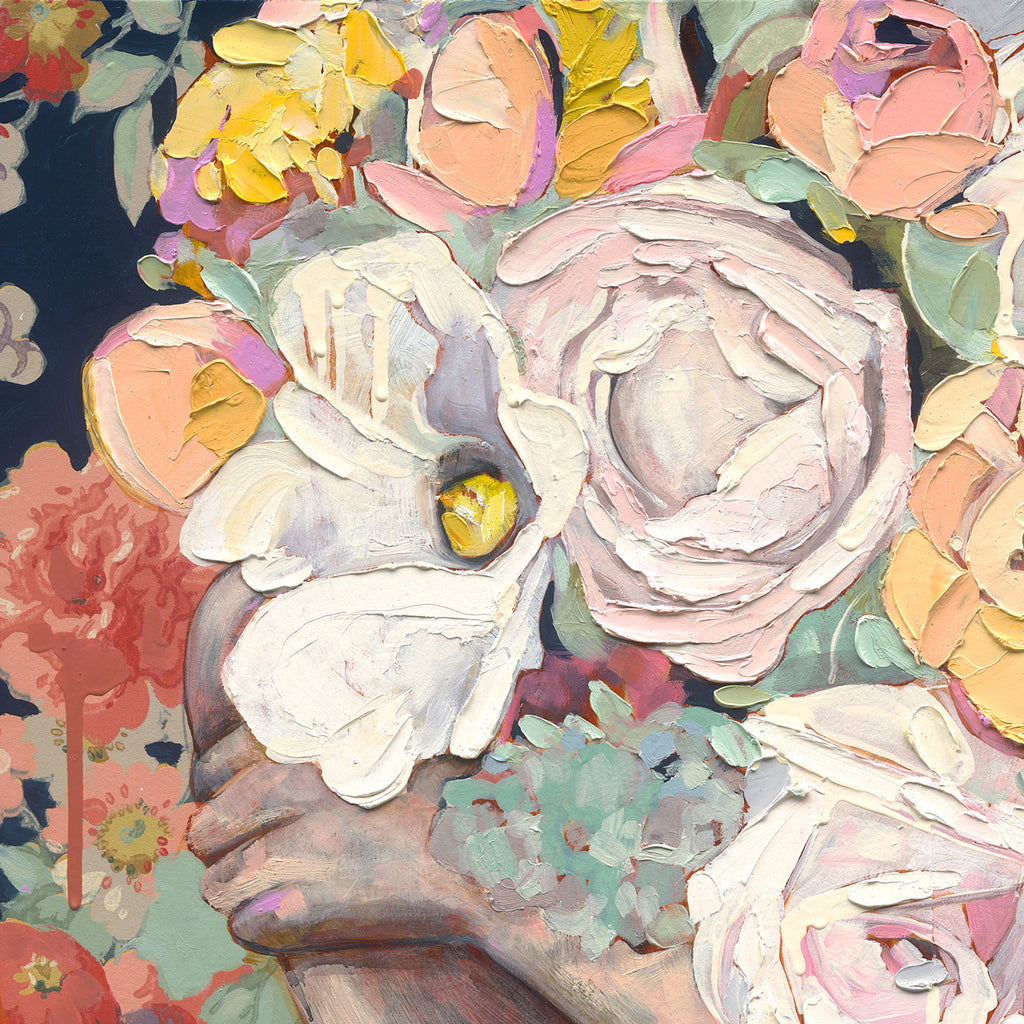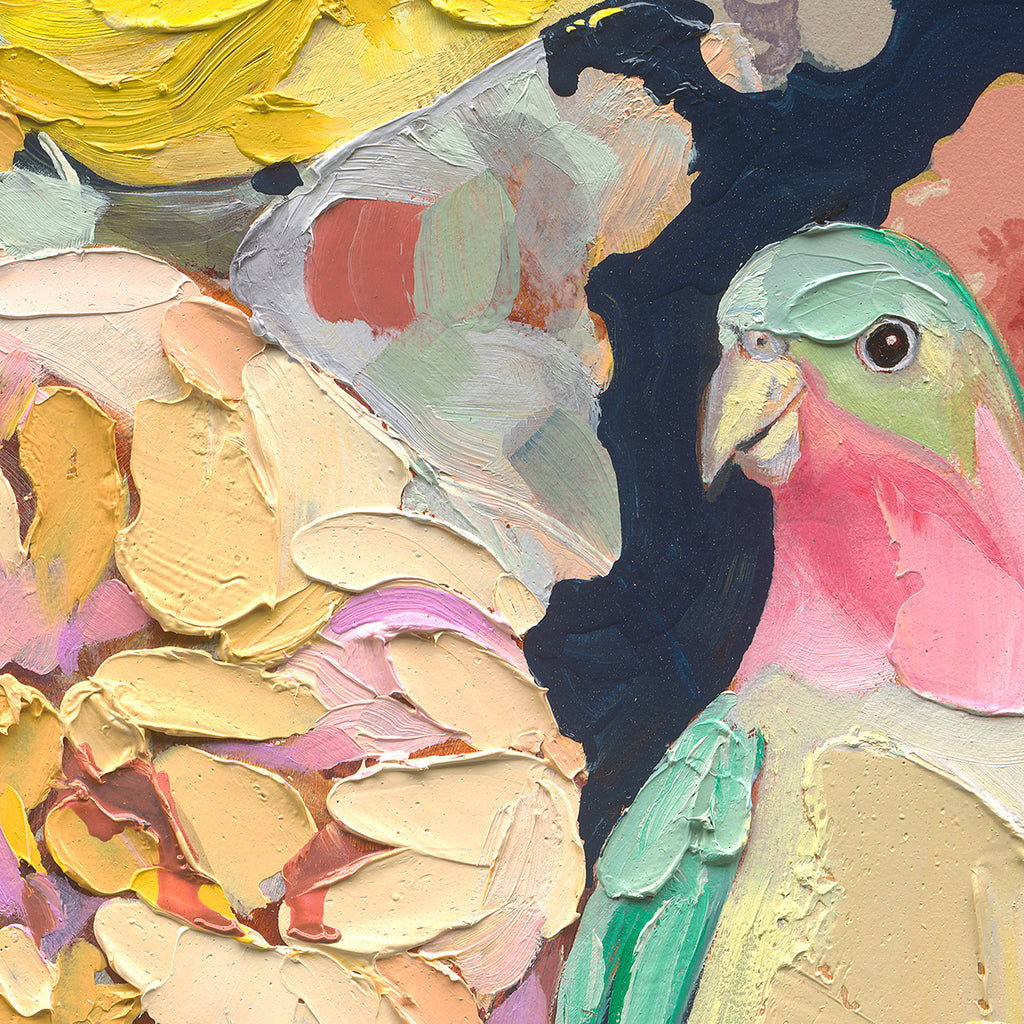 $1,289.00
$0.00
NEVER THE SAME LOVE TWICE - FRAMED ORIGINAL - 63cmx63cm
"There are all kinds of love in this world, but never the same love twice" — F. Scott Fitzgerald

Ah, the brilliant Fitzgerald. I can't get enough of his amazing prose and his presence can often be found in my paintings.
This painting is small enough to find a sweet spot anywhere in your home. Using charvin oil paint and enamel over a rare vintage wallpaper on timber panel. This original painting is part of Jessica's signature series "Wallflowers".
Dimensions: 63cm x 63cm framed in a simple contemporary white timber box frame and signed by the artist. 
Free domestic shipping. Refer to Price List menu for Worldwide shipping charges.
Colours can vary on different monitors. Please contact me if you would like more visual information about this painting.