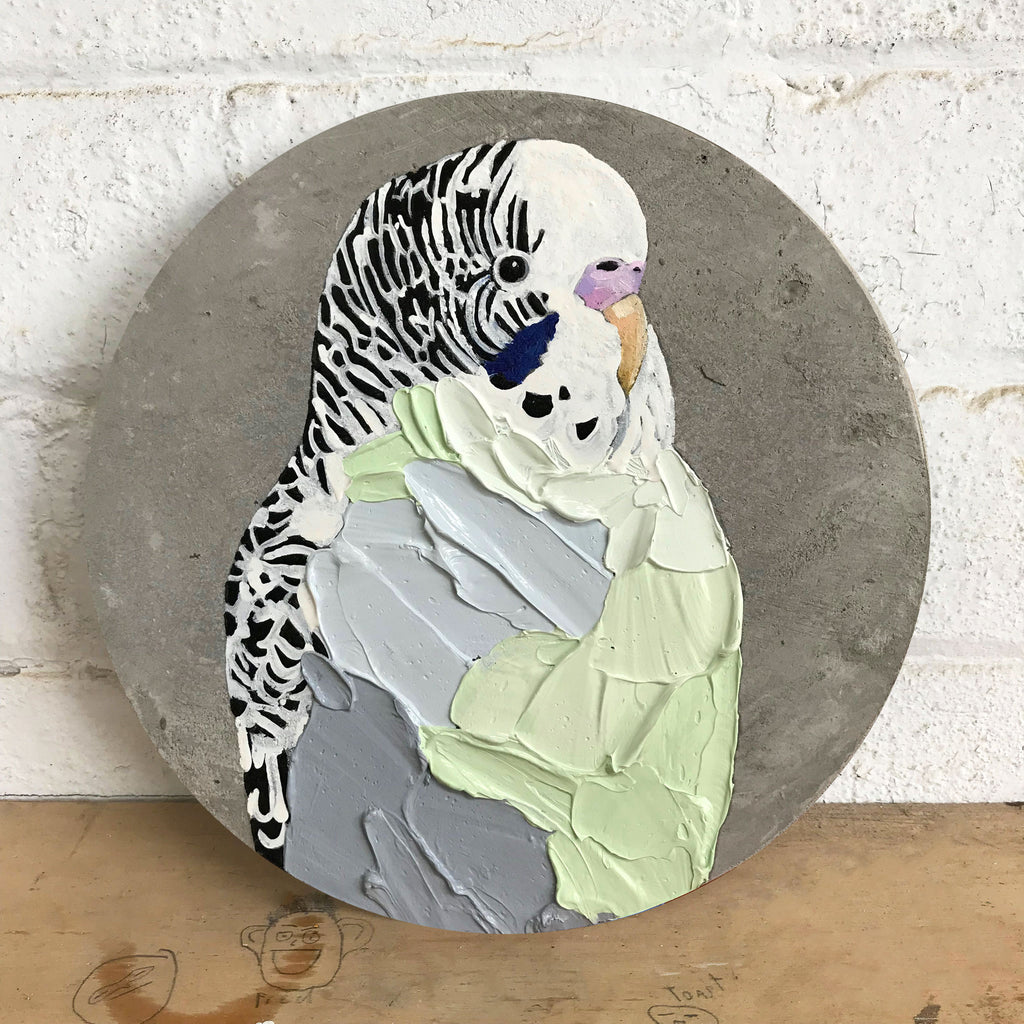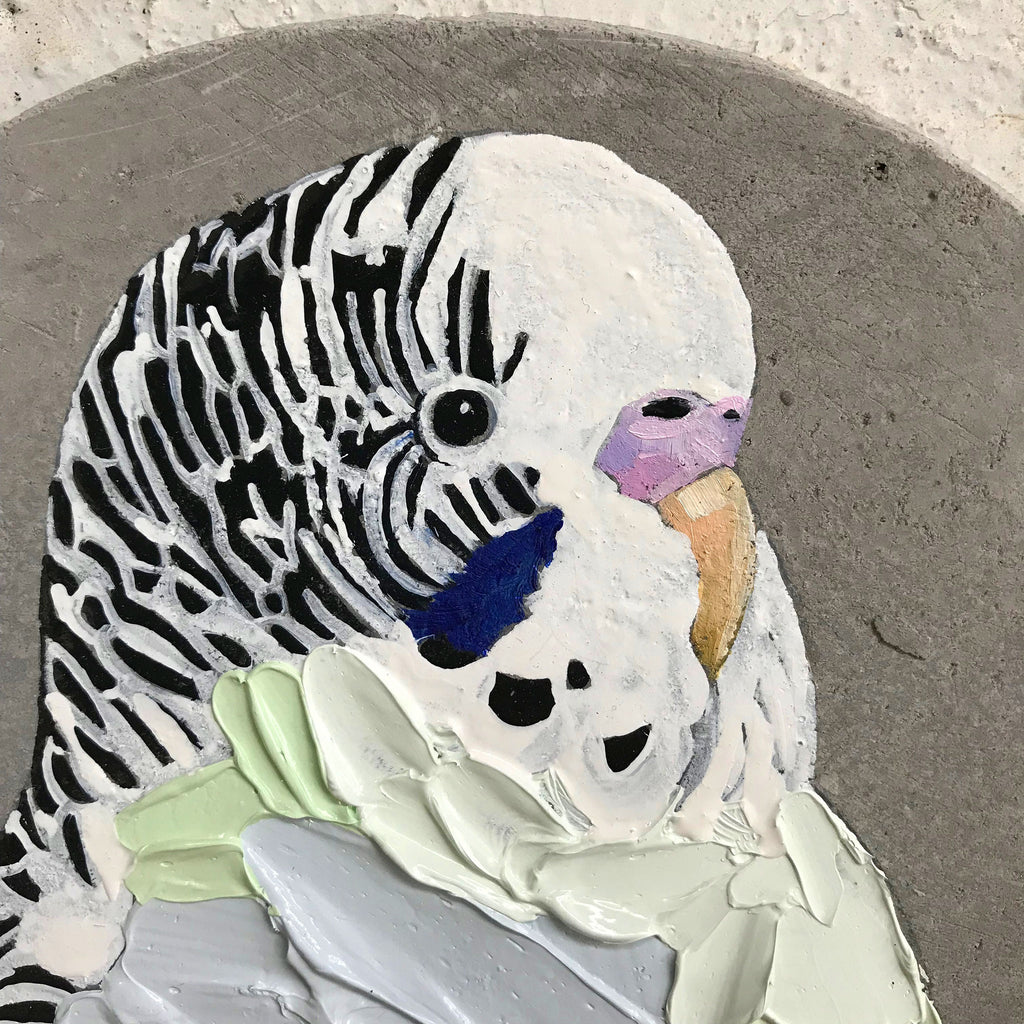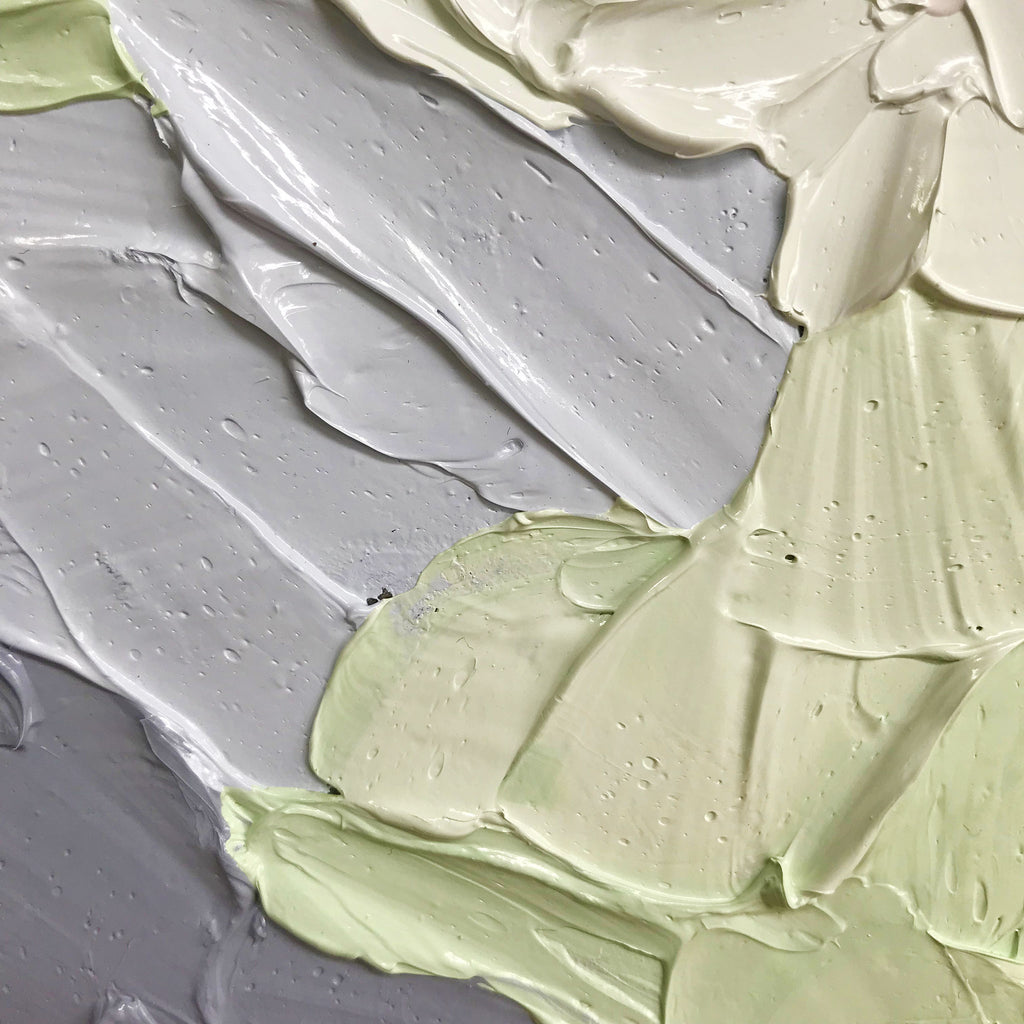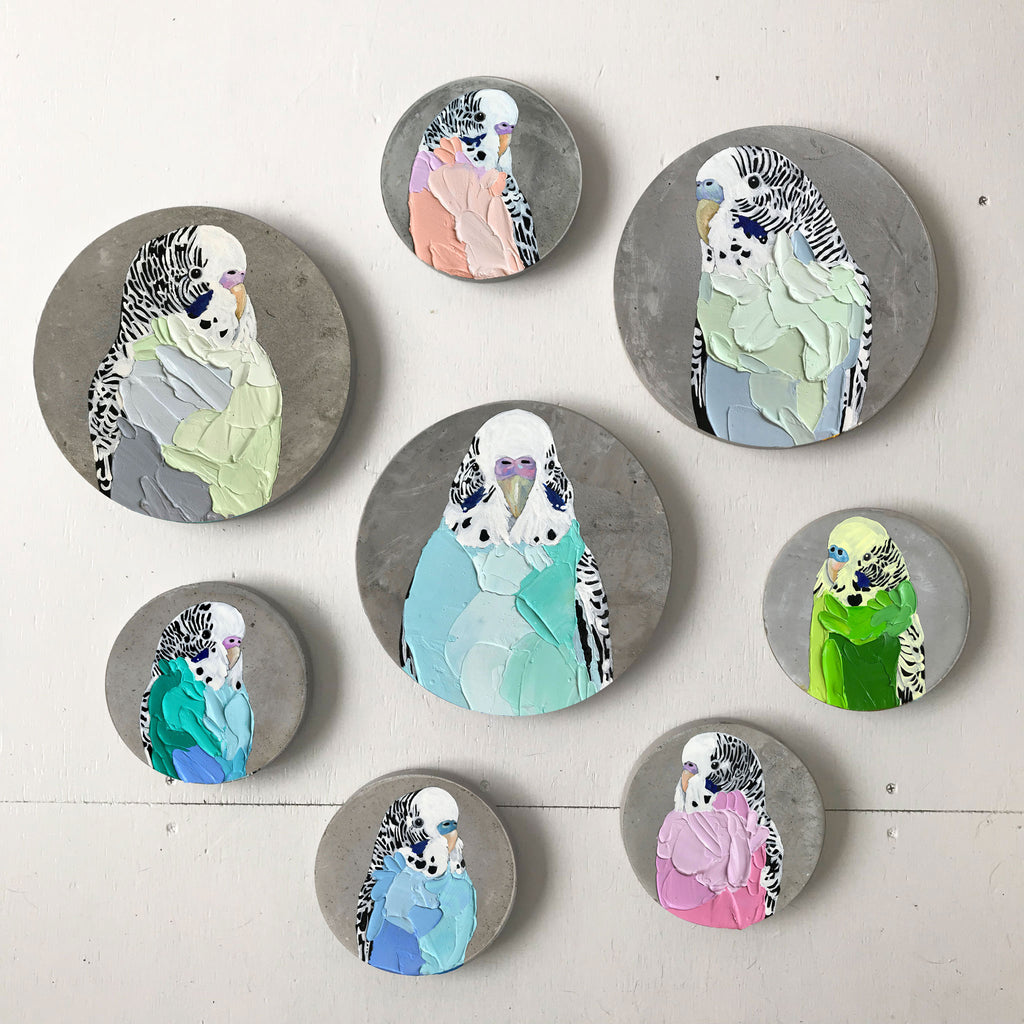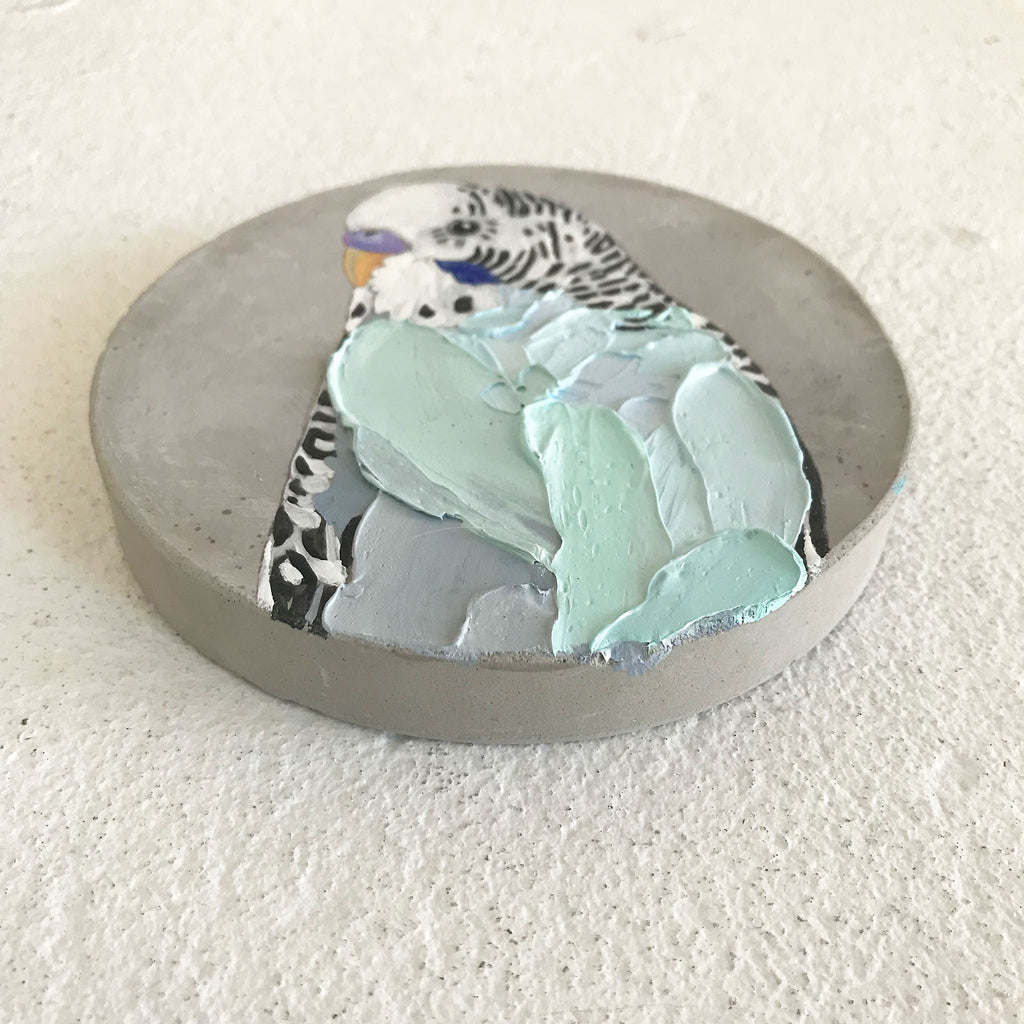 $306.00
$0.00
Pretty Boy 43 (Deborah)
Who's a pretty boy then?
Deborah is a Pretty Boy. She has more than one mirror in her bedroom, she prefers cocktails over beer and she likes Veronica from "Riverdale". Pretty Boy is proudly non-binary, so girls can be pretty boys too.
Oil and enamel on concrete. 23cm diameter. Ready to hang. 
Colours can sometimes appear different on various monitors.