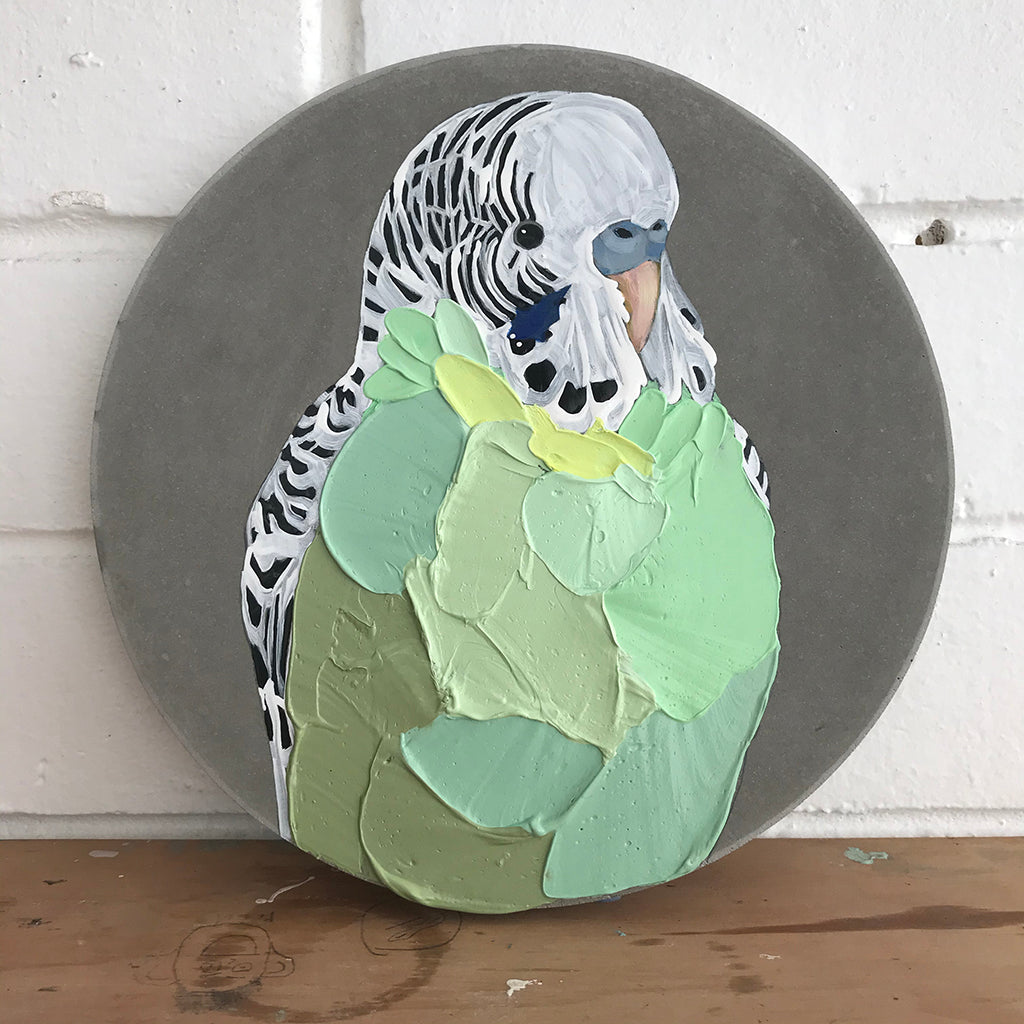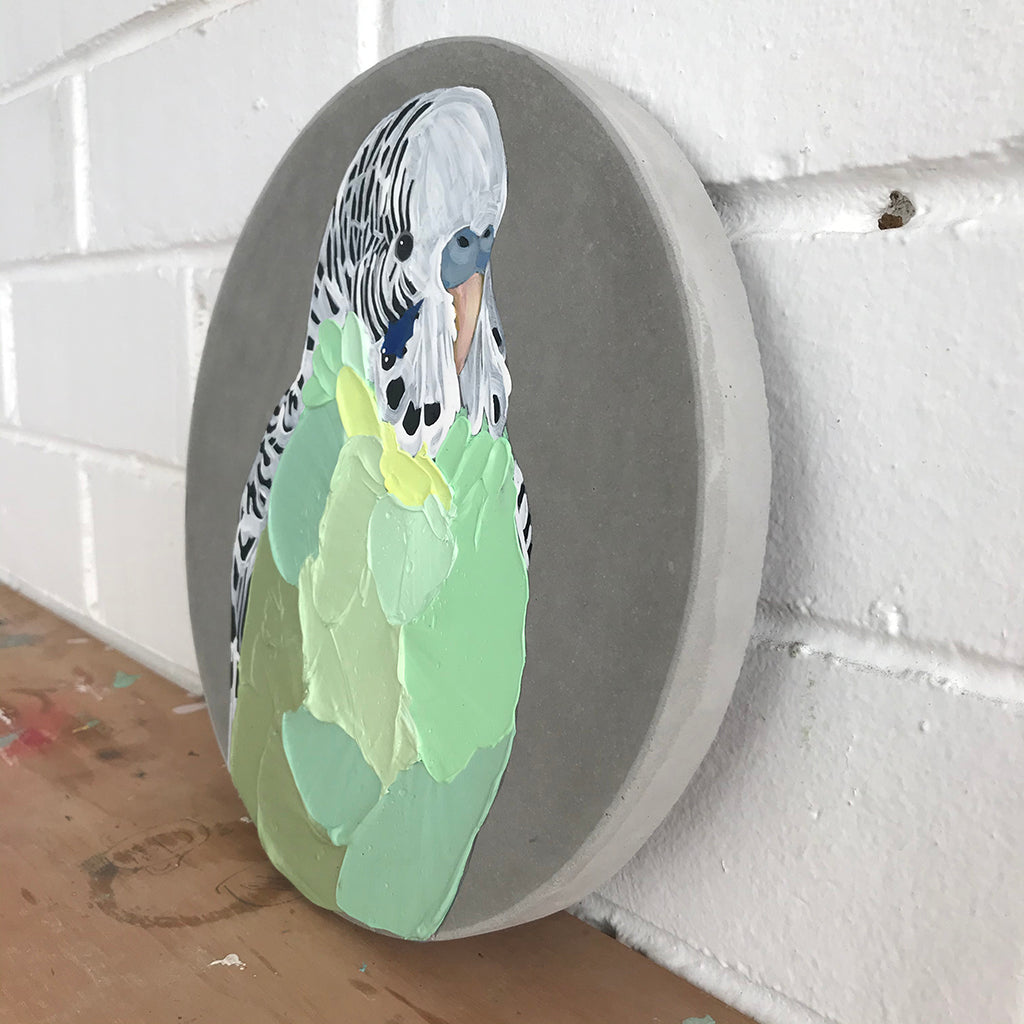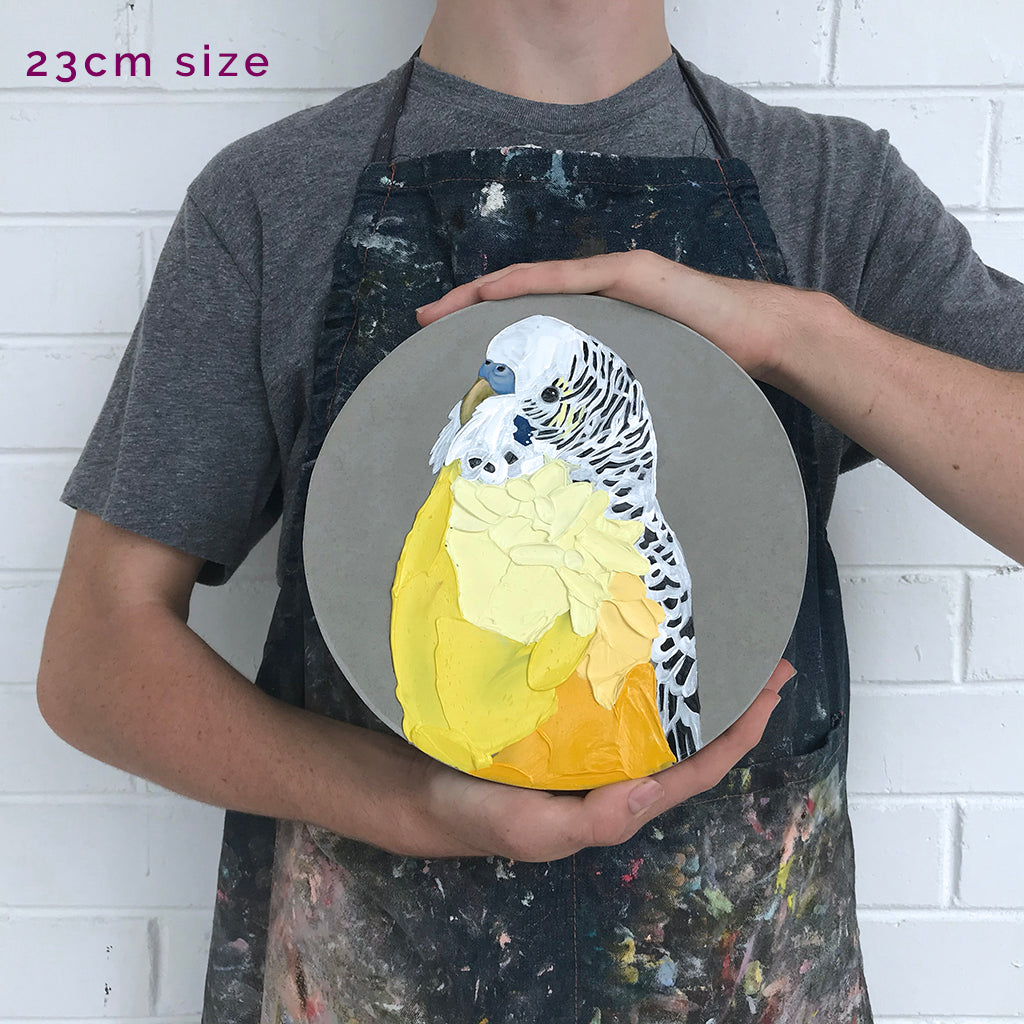 $333.00
$0.00
Pretty Boy Brett (23cm)
Who's a Pretty Boy then?
Brett is a Pretty Boy. He has more than one mirror in his bedroom and he works his look from every angle. He's ready to be your forever friend.
23cm diameter. Oil and enamel on a hand-molded cement disk, ready to hang.


NB: Colours can sometimes appear different on various monitors, but don't worry! Pretty Boy is confident and beautiful.
Packing/Shipping/Handling: Australia $20 Worldwide $55 (AUD)
Delivery via Australia Post, with tracking.