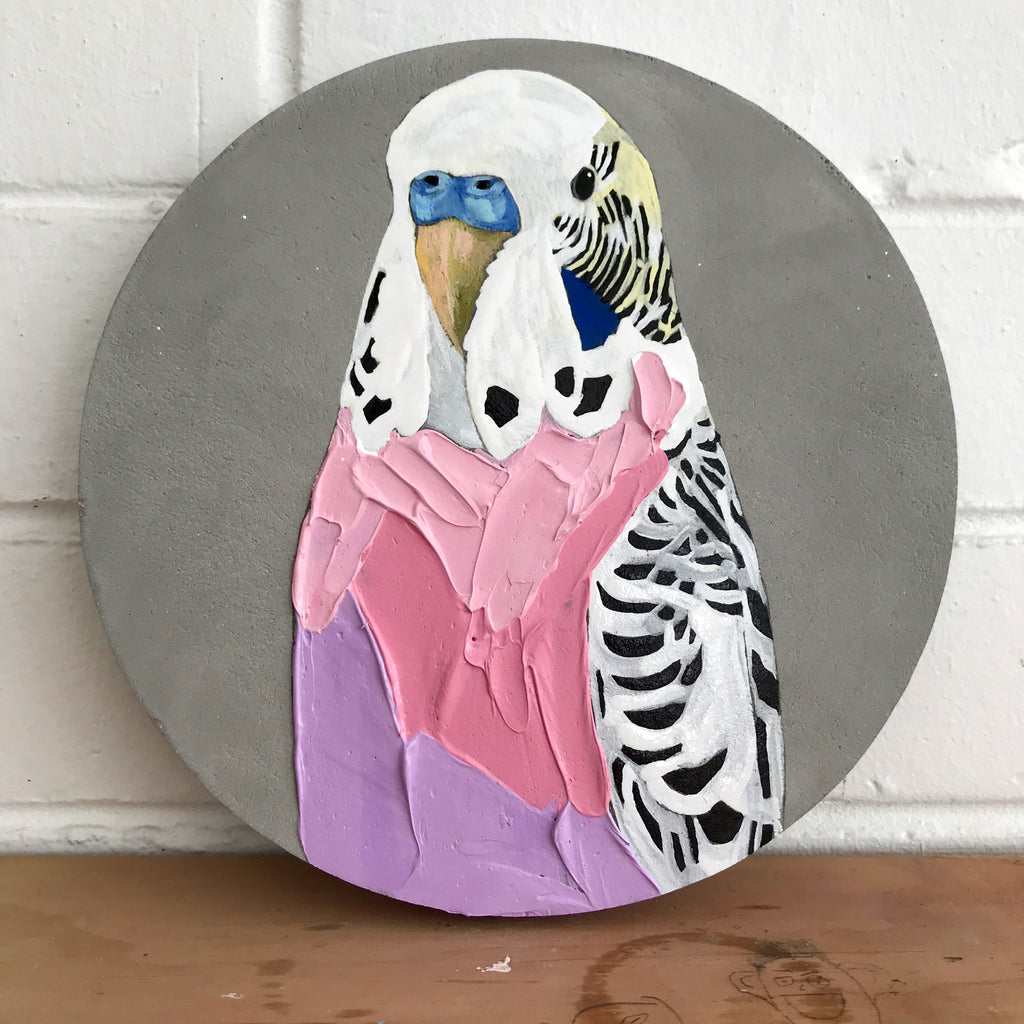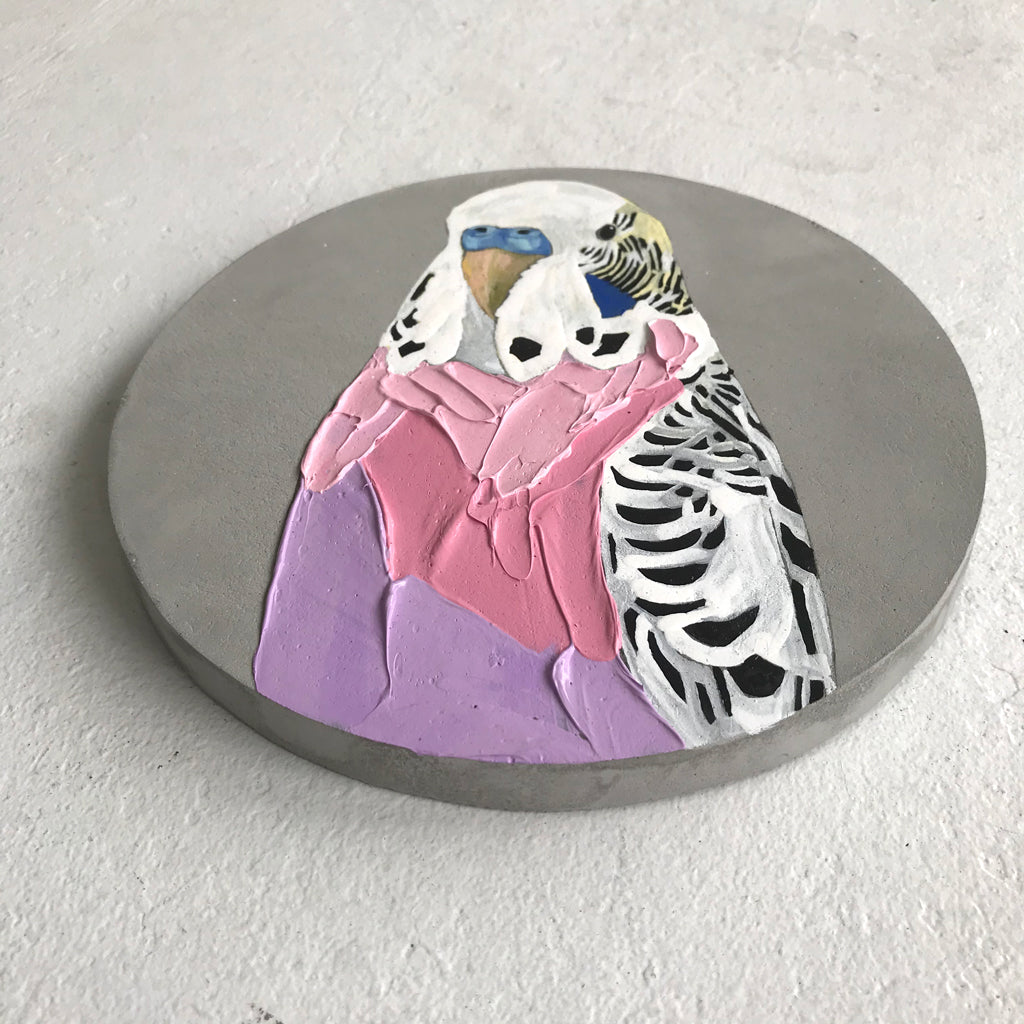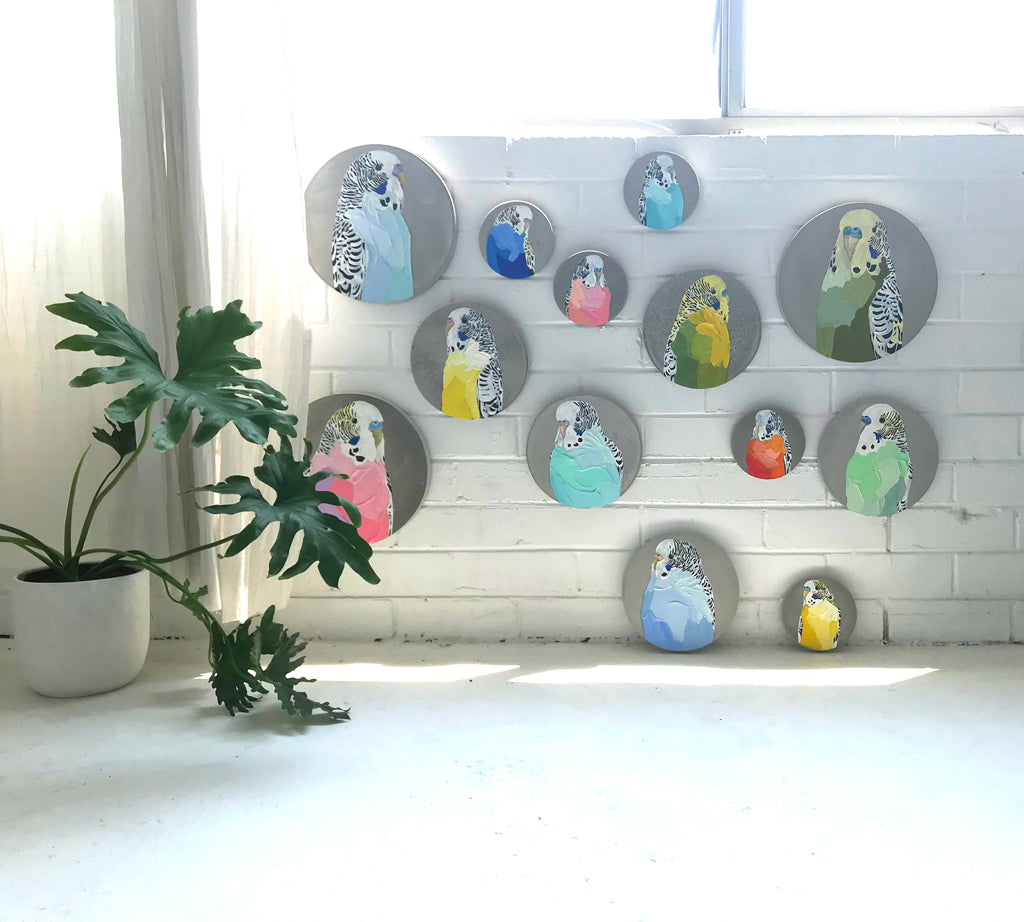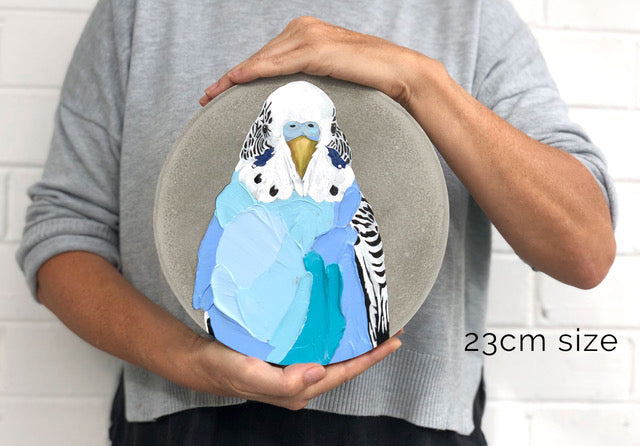 $307.00
$0.00
Pretty Boy Clive (23cm)
Who's a pretty boy then?
Clive is a Pretty Boy. He likes to unwind from a long day at the office with a Dewars on the rocks. On Saturday night you'll find him dancing to party girl pop and posting selfies on instagram.
Oil and enamel on concrete, 23cm diameter. Ready to hang. 
Colours can sometimes appear different on various monitors.