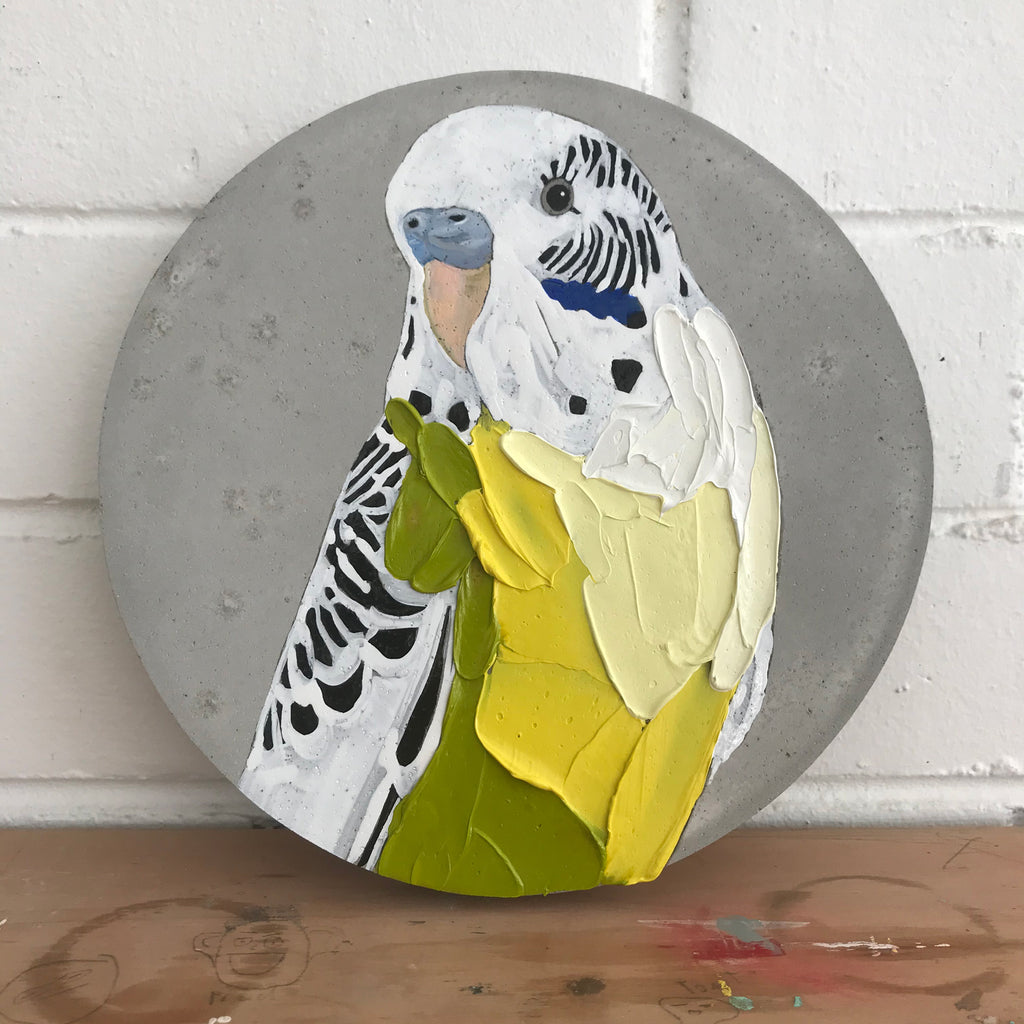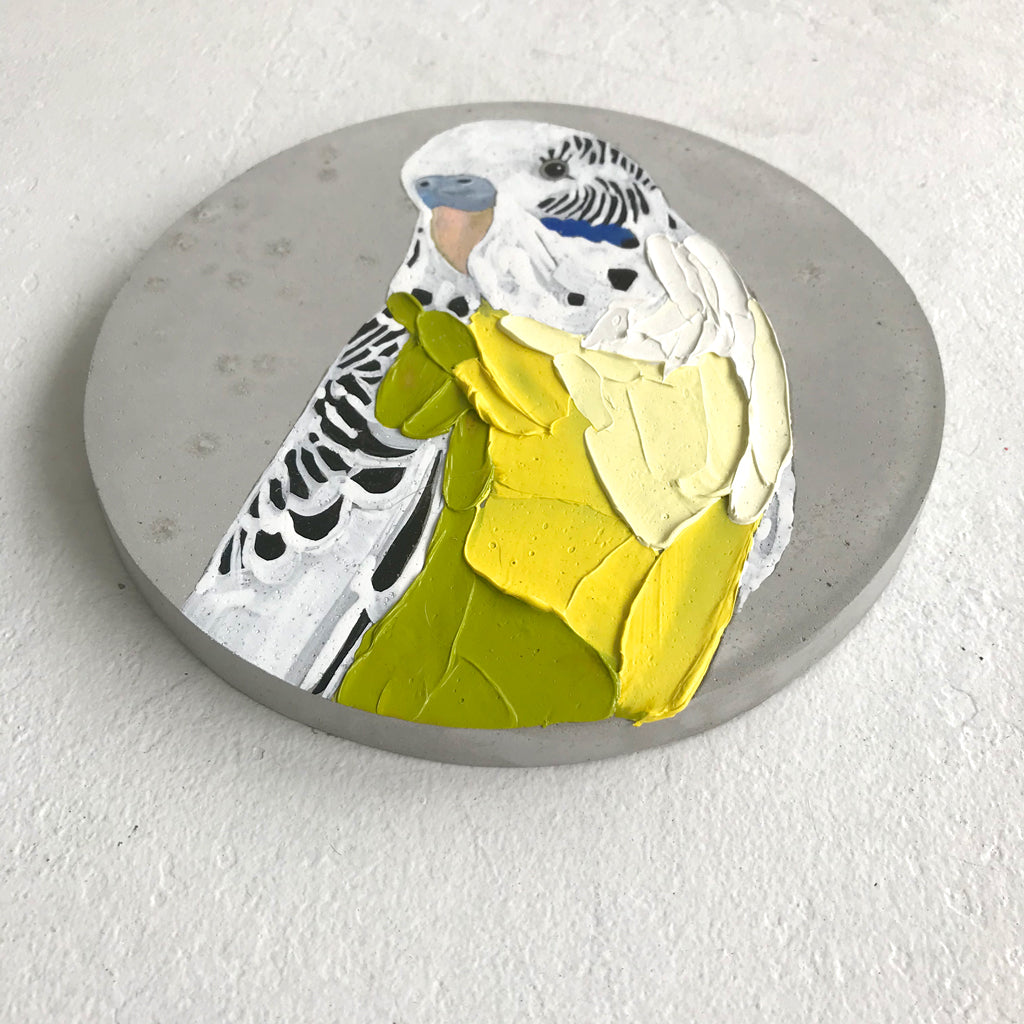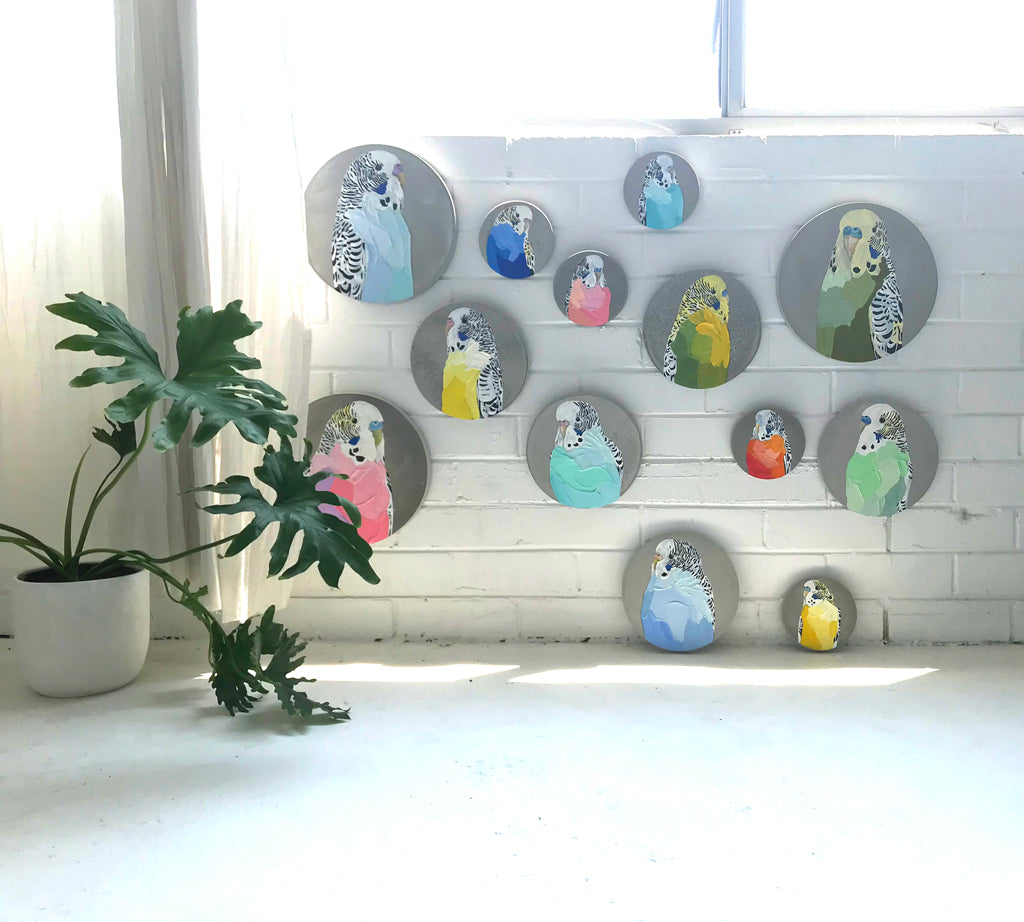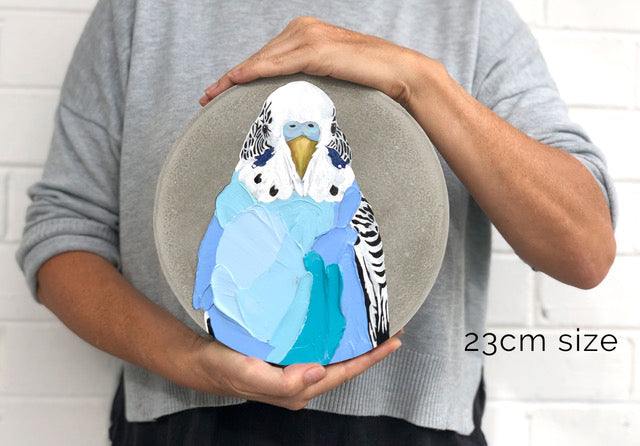 $304.00
$0.00
Pretty Boy Greta (23cm)
Who's a pretty boy then?
Greta is a Pretty Boy. These days, Greta prefers to avoid the limelight. She is looking for someone who enjoys lazy days at home and likes to potter around the garden. Could this be you?
Oil and enamel on concrete, 23cm diameter. Ready to hang. 
Colours can sometimes appear different on various monitors.