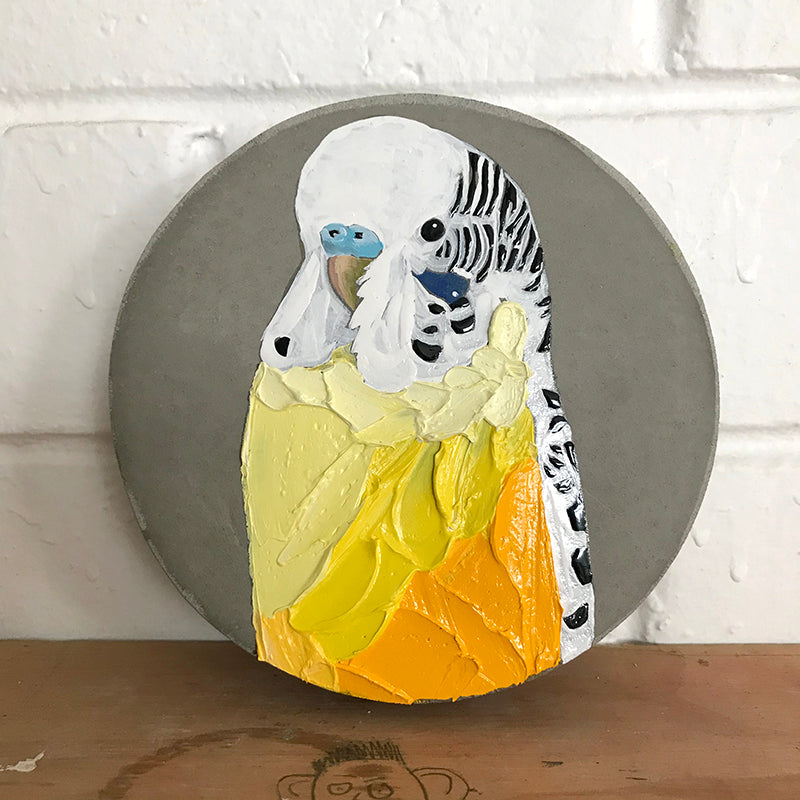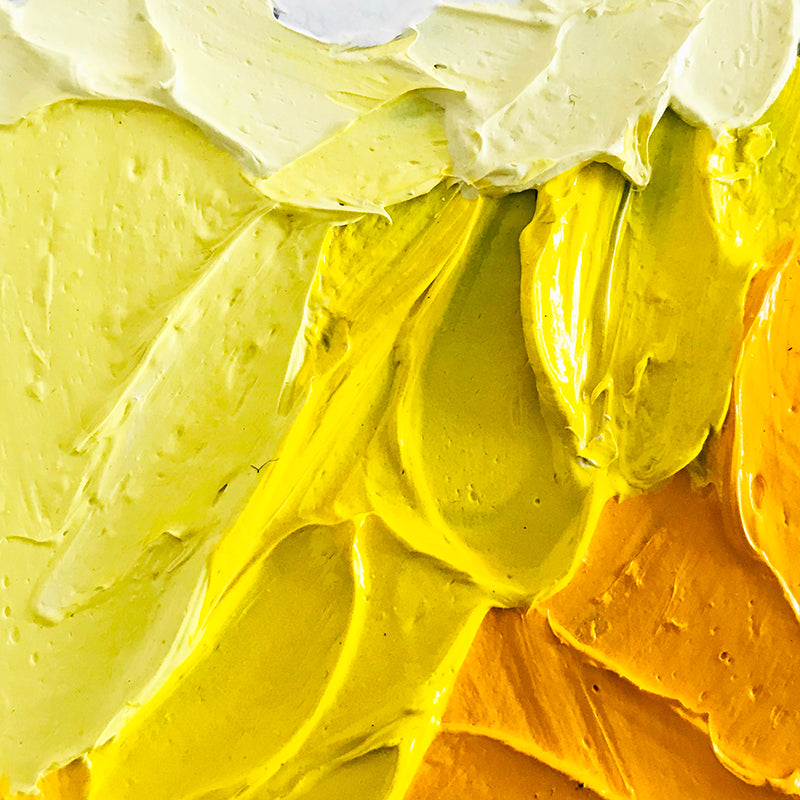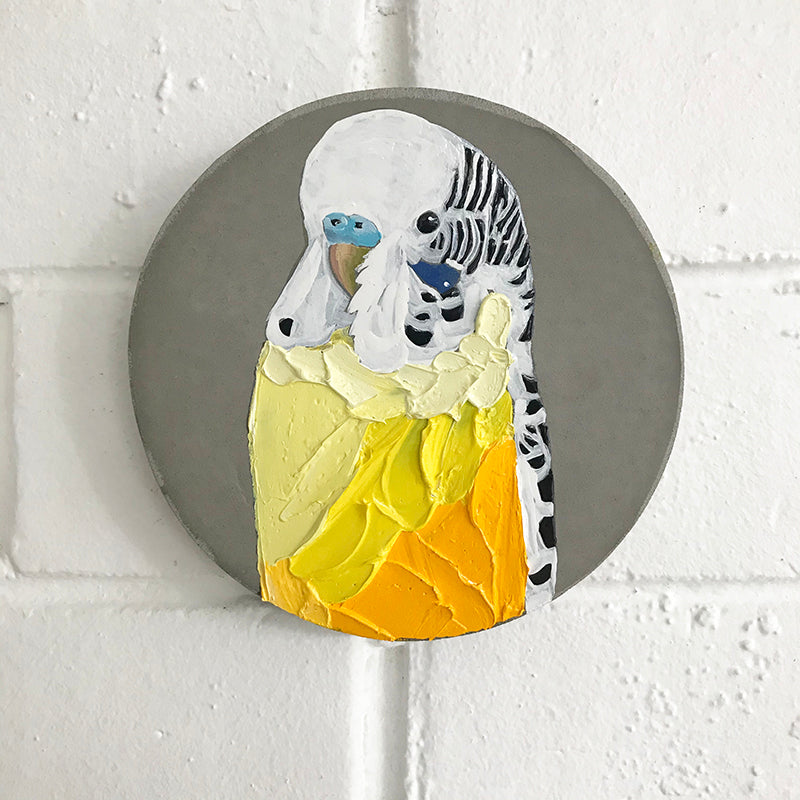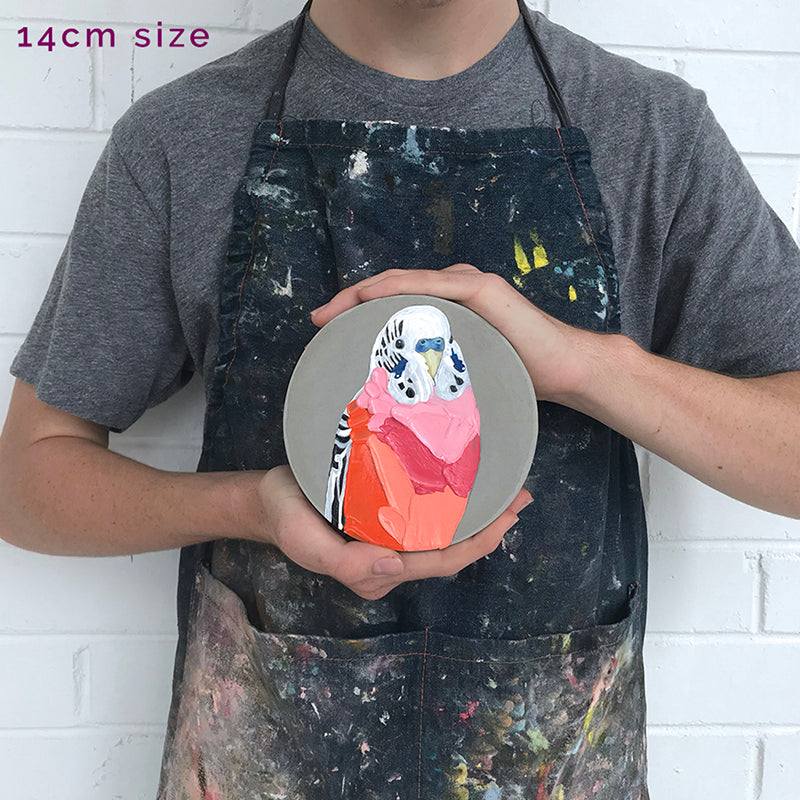 $264.00
$0.00
Pretty Boy Harvey (14cm)
Who's a Pretty Boy then?
Harvey is a pretty boy. He likes his ladies young and his champagne sparkling. Snap Harvey up if you want to rub shoulders with the Life of the Party.
14cm diameter. Oil and enamel on a hand-moulded concrete disk, ready to hang.
NB: Colours can sometimes appear different on various monitors, but don't worry! Pretty Boy is always confident and beautiful.


Packing/Shipping/Handling:
($AUD) 
Australia $20 Worldwide $55
Sent via Australia Post, with tracking.