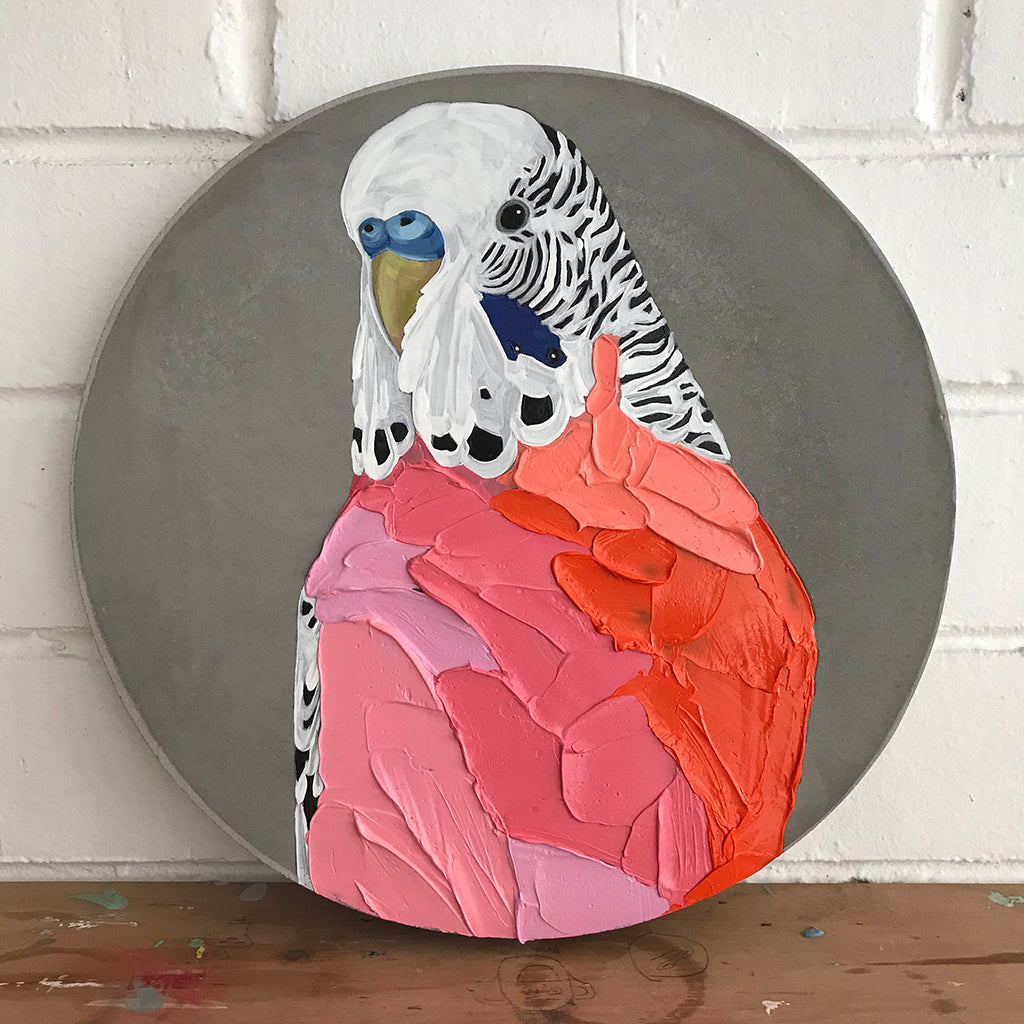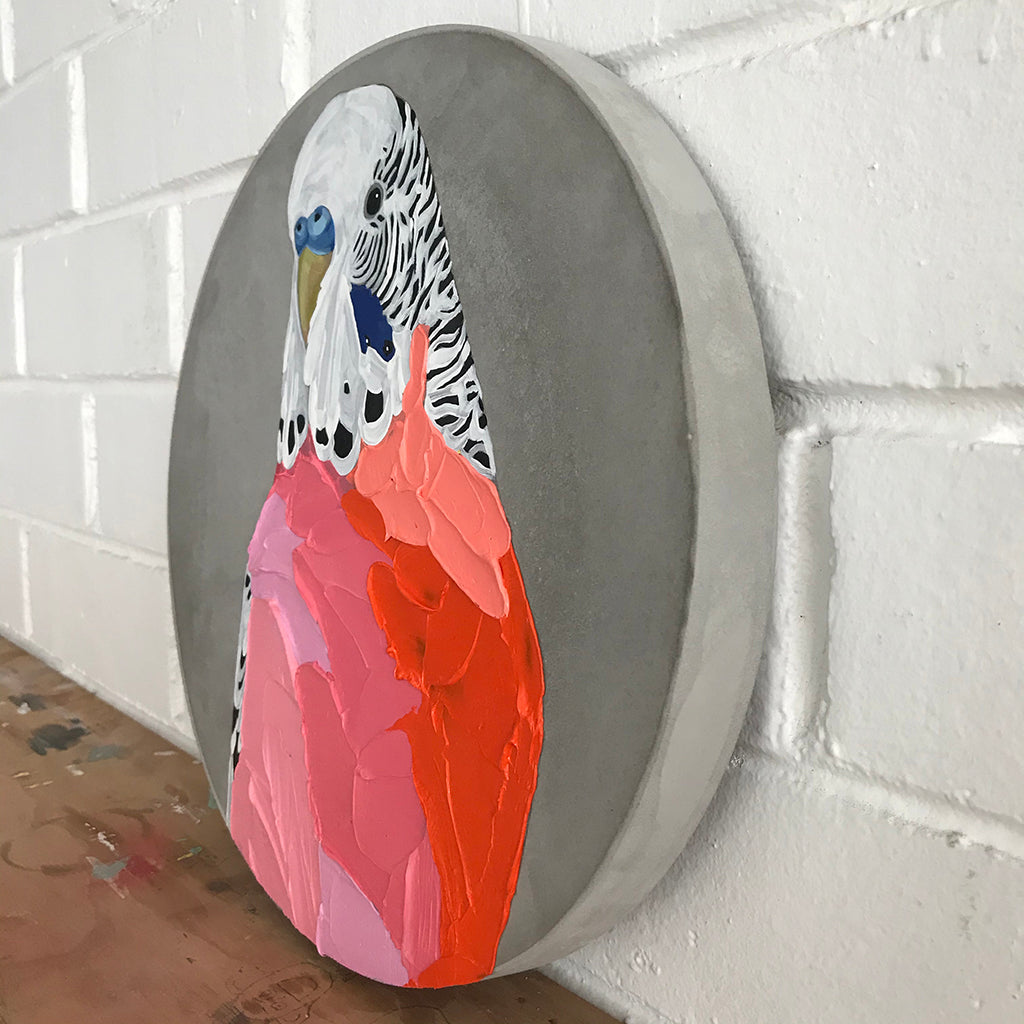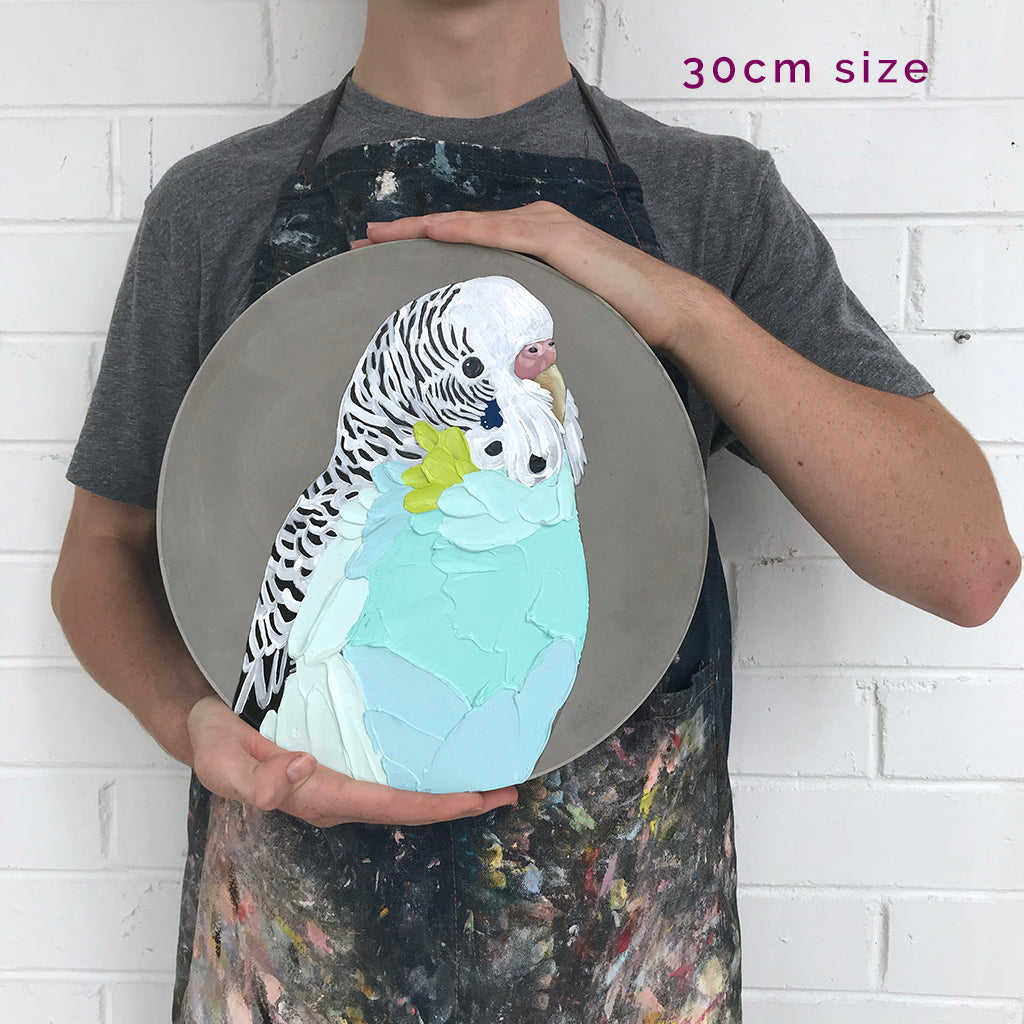 $395.00
$0.00
Pretty Boy Howard (30cm)
Who's a Pretty Boy then?
Howard is a Pretty Boy. Howard is an outgoing chap, resplendent in his unnaturally orange and salmon plumes. He's looking forward to entertaining you in these long isolating weeks ahead.
30cm diameter. Oil and enamel on a hand-molded cement disk, ready to hang.


NB: Colours can sometimes appear different on various monitors, but don't worry! Pretty Boy is always confident and beautiful.


Packing/Shipping/Handling: Australia $35 Worldwide $75 
(AUD)
All Boys are shipped via Australia Post, with tracking.